Today on SG gamers, meet 26 year old Singaporean, Deborah Sim aka Wolfsbanee. Who just so happens to be a competitive Hearthstone player. Wolfsbanee qualified at the regional qualifiers in the WESG Hearthstone Women division and will be representing Singapore! Mad Respect for that.
Even though Hearthstone has been around for abit, Deborah who plays Final Fantasy XIV and PUBG every now and then for fun didn't really get into it. It all began for her when she attended a Blizzard event which was held at *Scape. At that time Hearthstone had just released the Boomsday Project Expansion. It was then she decided to check the game out. Next thing she knew, she was completely in love with the game and went all out. She pretty much "eats, shits, sleeps" Hearthstone now. Well, maybe not the "shits" part, but you get what I'm trying to say lah. She's on hardcore mode liao. And so we asked her a few questions.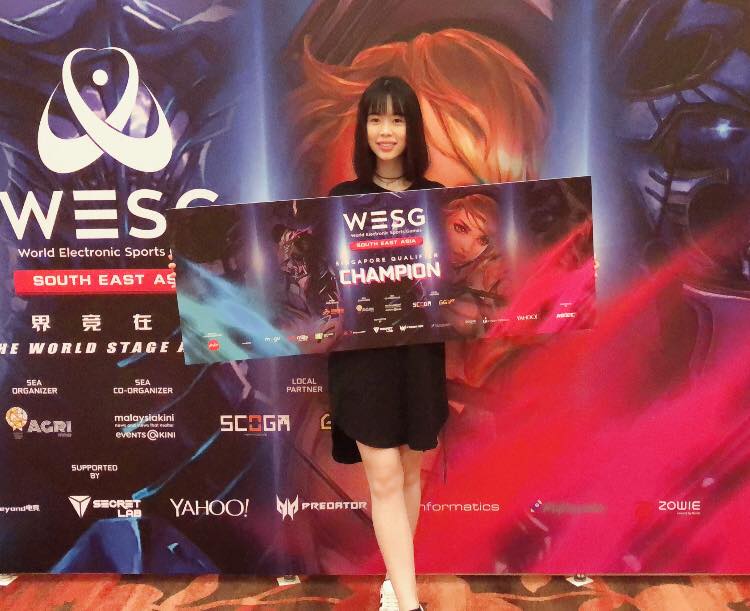 How often do you play Hearthstone? Like how many hours for practice?
Since I work 9-6 on weekdays, I usually practice for 5-7 hours a day on the weekdays, and up to 10 hours a day on the weekends.
What are the challenges/ obstacles you face as a competitive player?
As I am still relatively new to the Hearthstone competitive scene, my biggest obstacle would be fighting against veteran players who have years of experience. Hearthstone is all about practice, analyzing, learning and experiencing different situations during your game-play and it cannot be perfected in such a short duration.
Since the SEA Regionals will be at the end of this year, What will you be doing in the meantime?
Definitely practice, practice and more practice. I am also getting to know and understand who are my competitors in the SEA region.
Will there be other competitions you wish to go for? be it hearthstone or any other game?
Yes, I have secured a slot (first come first serve registration with limited slots) for
Hearthstone Championship Tours Singapore
. HCT is a global event so there will be international players and personalities that will be coming down to compete. It will take place in October 5th- 7th alongside PVPESPORTS.
In your own words, how would you encourage anyone who wish to do what you are doing?
I would like to encourage anybody who is thinking of pursuing competitive or thinking of going competitive to try it out, especially to all my fellow girl gamers out there. If you don't try, you will never know where it will lead you.
While there are no confirmed dates for WESG SEA Regionals yet, it is slated to take place at the end of 2018.
To Wolfsbanee, who will be representing Singapore, we wish you nothing but the best!
Can't get enough of Wolfsbanee? Check out her Twitch channel!