Foooo, PlayerUnknown's Battlegrounds on mobile now and that's wonderful news for PUBG fans! PlayerUnknown's Battlegrounds Mobile by Tencent and PUBG Corp is now available in many regions around the world, both on iOS and Android.
Since PlayerUnknown's Battlegrounds is super popular on PC now, PUBG Corporation teamed up with Tencent to create the mobile version of the game. Chang Han Kim, CEO of PUBG Corp. said, "We chose to work with Tencent and their development studios because of their long-running history of high-quality mobile games and the level of love and support they put into their titles."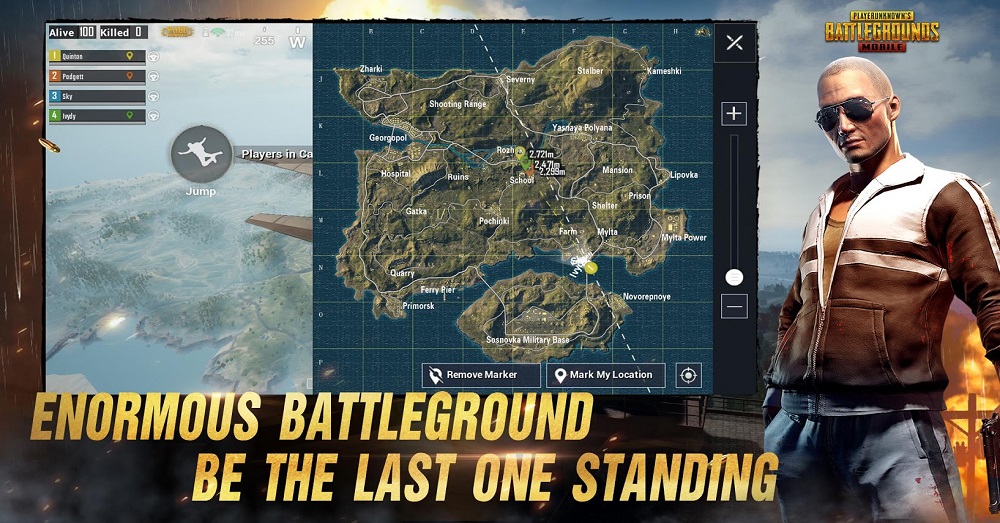 This is going to be really good and interesting. I'm pretty sure PUBG fans are going apeshit and frantically downloading the game. If you are an iPhone user, PUBG Mobile requires iOS 9.0 or later so that means iPhone 6 onward would be great. For Android users, you can download it on over 500 Android devices ( Android 5.1.1 Lollipop or later with at least 2 GB RAM).
After the soft launch on the Canadian Google Play Store on March 15th, the game received large amounts of positive feedback from players. Jerry Chen, Corporate Vice President of Tencent and President of Lightspeed & Quantum Studios Group said, "We are very excited to launch PUBG Mobile on iOS and Android internationally. We are working hard to create an authentic PUBG mobile experience that players new and old will love. A lot of work went into controls and optimization to give players a smooth and intuitive experience."
PUBG Mobile is available for free, and the game is rated 17-plus.