At E3 2019, Ubisoft announced that Watch Dogs: Legion will be available worldwide on 6th March next year. The game will be available on PlayStation 4, Xbox One and PC. Watch Dogs: Legion will also launch on the new generation gaming platform, Stadia as well.
Check out the reveal trailer here.
In the near future, London is facing its downfall: people are being oppressed by an all-seeing surveillance state, a corrupt private military corporation controls the streets, and a powerful crime syndicate is preying on the most vulnerable. In Watch Dogs: Legion, the player's mission is to build a resistance to fight back against the emergence of an authoritarian regime.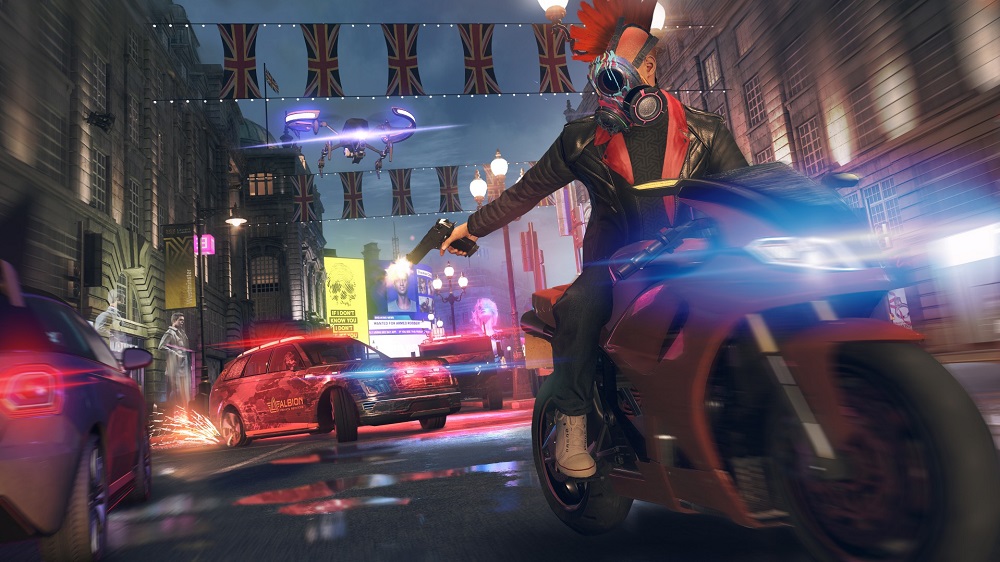 Ubisoft Toronto, the studio behind Watch Dogs: Legion has some never before seen gameplay innovation that lets players have complete freedom to 'Play as Anyone.' Everyone in the open world is fully simulated, with a persistent life and backstory, and players can recruit anyone from the entire population into their team. From an MI5 agent to a tough bareknuckle fighter, from a brilliant hacker to an illegal street racer, or from a rising football star to a geriatric grandma, anyone can join the resistance and become the hero of the story. Every character also has unique gameplay traits, based on their profile. Once they join the team, players choose their class, level them up, and unlock new abilities and upgrades. They can easily swap between them and approach the challenges of the game the way they want using hacking and drones, stealth, melee or combat, lethal or non-lethal. The players' choices have real consequences. If non-lethal force is used, the enemy will attempt to subdue and arrest the player. But if the player shoots to kill, their characters could be wounded or even permanently killed.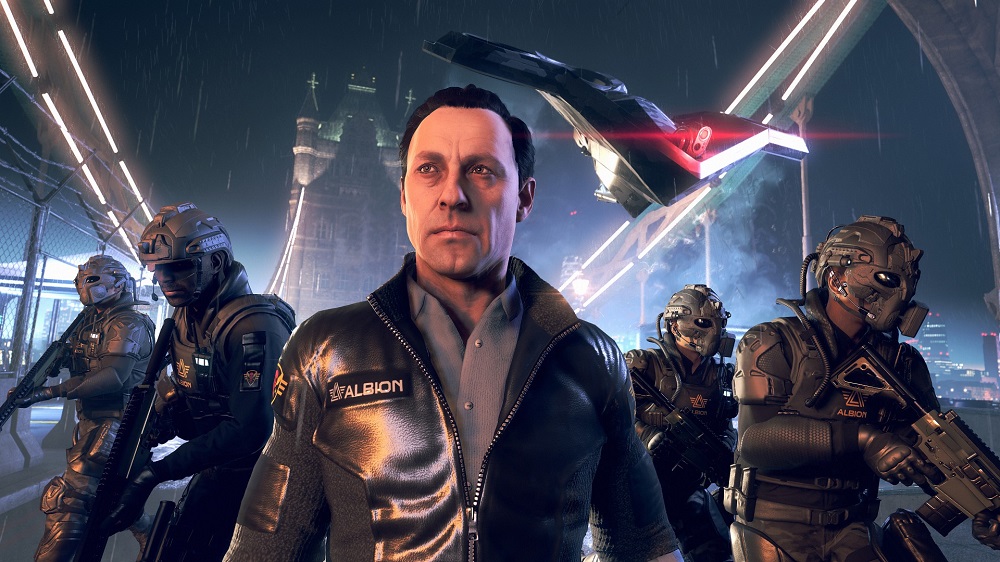 There are a few different editions for the game. The Gold Edition includes the base game and the Season Pass. The Ultimate Edition includes Gold Edition and Ultimate digital content, including four weeks VIP Status to earn experience and currency faster. And the Collector's Edition includes the Ultimate Edition plus the LED Ded Coronet Mask Replica, an exclusive Steelbook, a set of three stickers and a recto-verso propaganda poster, all inspired by the game's universe, and instant access to the mask in-game. The Collector's Edition is exclusive to the Ubisoft Store. 
If you buy the Gold, Ultimate or Collector's editions, you will be able to get the game up to three days early from the standard release date. Those who pre-order will receive access to the Golden King Pack with the "Uneasy Lies" Mask Skin, the "Serpent Sisters" Pistol Skin and the "Lux" Car Skin.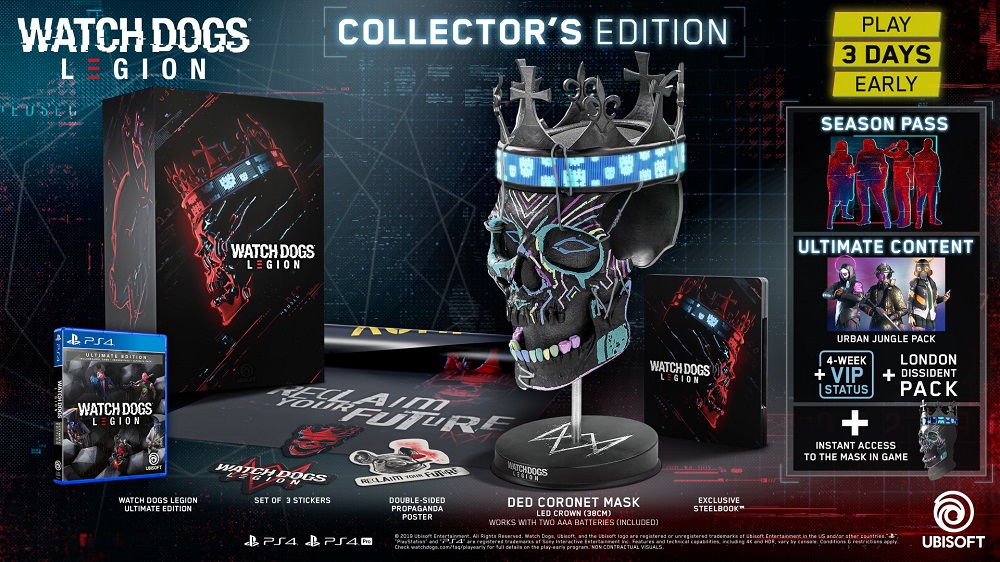 Watch Dogs: Legion will be available on PlayStation 4, Xbox One and PC on 6th march 2020.