Our PVP Esports Corporate Championship Journey or more like a really short stroll actually lol.
So some of you might have been aware that we cobbled a team together and signed up for the PVP Esports Corporate Championships for DOTA 2 and PUBG Mobile. Details here if you had no clue.
Now that the Singapore qualifiers are done and dusted, we've written this piece to close off our grand adventure.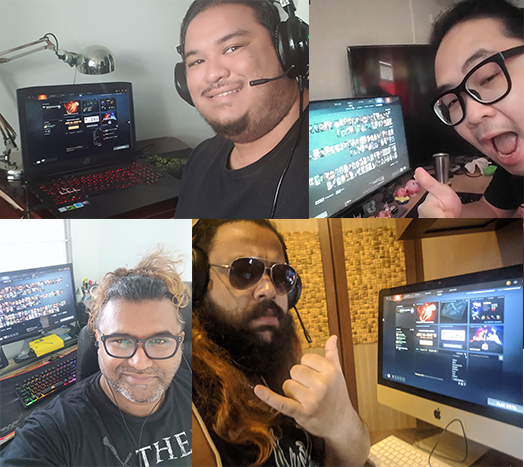 Reflecting on our (short-lived) experience
So, we obviously didn't advance very far up the bracket, but we'd like to believe that we mustered some semblance of resistance for our opponents. We entered the competition all in the name of good fun and our overall experience has been largely positive. Considering we had no more than a month of collective experience in the games that we were competing in, I think we did fairly well. Our thanks to Armaggeddon and Benq for kindly loaning us the equipment and hardware for our training sessions!
The process of forming the team and training for DOTA 2 and PUBG Mobile was a fantastic exercise in team bonding. We were all learning the game together and got a greater depth of understanding of each other's personalities. While the circuit breaker meant we couldn't meet up in person, training together gave us a good opportunity for the team to stay in touch. Would totally recommend other companies consider the option of entering future corporate tournaments organised under the PVP Esports banner!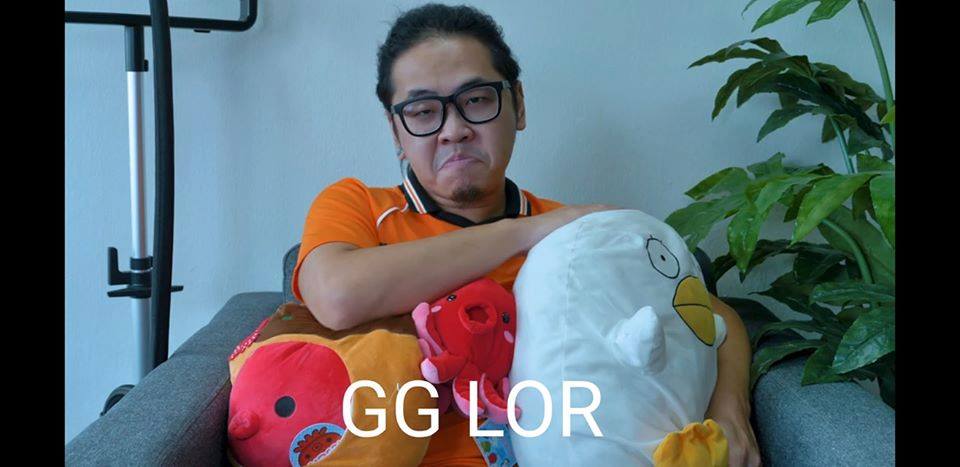 We weren't aiming to win anything and were more focused on having a good time. Of course, we had our noob moments like accidentally ending two of our DOTA 2 matches early because we entered "GG" in All Chat. Shout out to our opponents Team Shopee and Team JP Morgan 2. You guys were obviously the better teams! No disrespect meant when we GG-ed in chat. Honest noob mistake guys!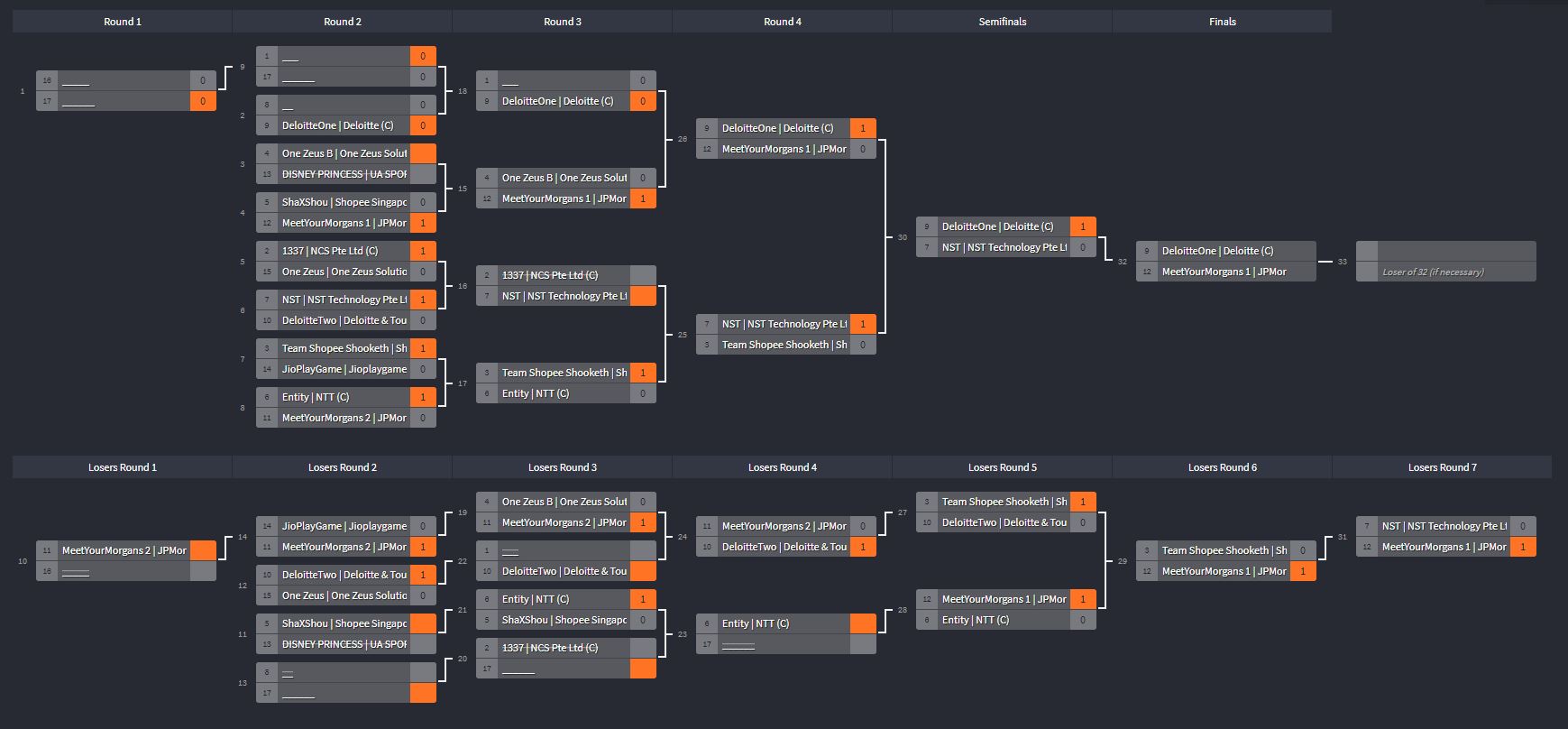 I think we fared better than expected in PUBG Mobile. At least we weren't in last place! Sanjay's NS experience in escape and evasion was useful for us in surviving as long as we did.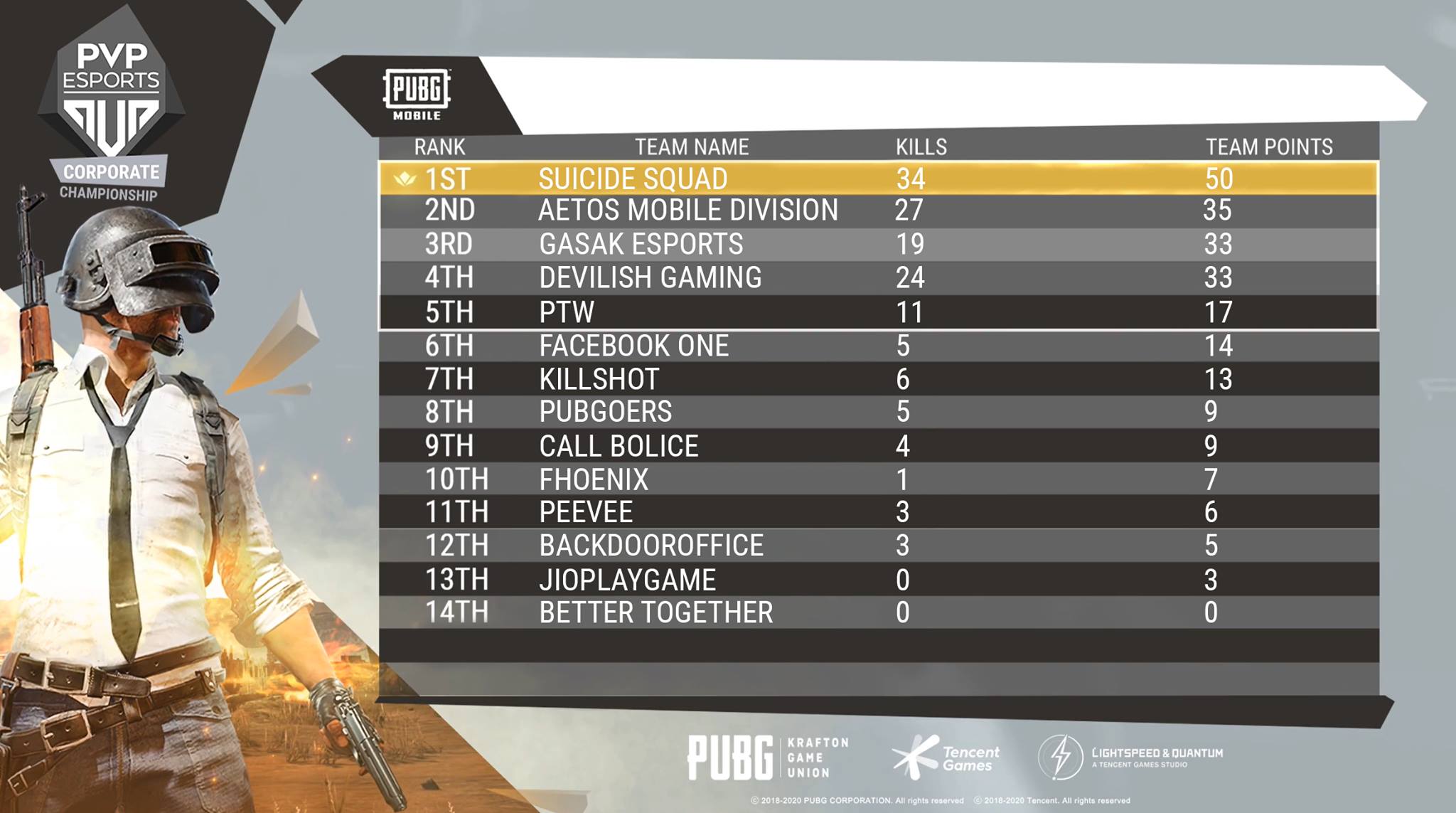 Here are some final thoughts from the rest of Team JPG.
"I had fun playing DOTA 2 and PUBG Mobile with my friends against really good opponents. Best 12 mins of my life." – Subash
"First time joining an Esports competition, first time playing DOTA 2 & PUBG… I bow out humbled by the experience and honored to have played with great teams… Most importantly doing this with good friends… KING GRINDER OUTZZZZ" – Fiaz
"…GG lor…" – Zeon
"Finally, NS contributed something positive to my life." – Sanjay
If you missed the Corporate Championship, you can still catch the Open and Wildcard Qualifiers for the Campus Championship on 30th to 31st May 2020 and 5 June 2020, and mark your calendars for the Singapore Finals on 27th & 28th June 2020 for more exciting esports action.
Hope to see you guys at Season 2 when it rolls around later in 2020!