Ghostrunner, the first-person cyberpunk parkour action game from publishers 505 Games and All in! Games and developers One More Level, 3D Realms, and Slipgate Ironworks launches today on PlayStation 4, Xbox One, and PC. Check out the review done by Gene Yeo.
Check out the Ghostrunner gameplay review here
Set in a futuristic post-cataclysmic world reminiscent of Blade Runner, you play the Ghostrunner, a kind of cyber ninja with enhanced speed and movement abilities. Accompanying this cyberpunk setting is a pulsing synthwave soundtrack (link) which really adds to the immersive feel of the world and the fast paced action. Equipped with your sleek razor sharp katana, you battle multiple foes through the many levels of the Dharma Tower with the occasional foray into the Cybervoid Simulation. Your ultimate goal is to reach the top and take down the ruling tyrant, Mara the Keymaster.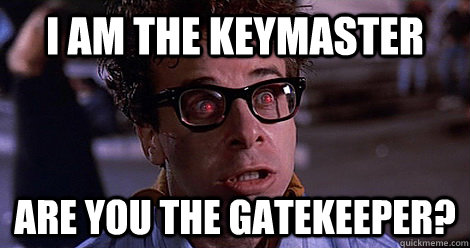 At the start, you are quickly introduced to your character, a cooler looking version of Cayde-6, as he dashes through the roof tops of Dharma City, slicing and dicing his way through enemies in showers of blood and gore and eventually meeting Mara, who looks like a more sinister Doc Oct. After a fast skirmish, you are cunningly incapitated and unceremoniously thrown off the Tower. Now the fun begins…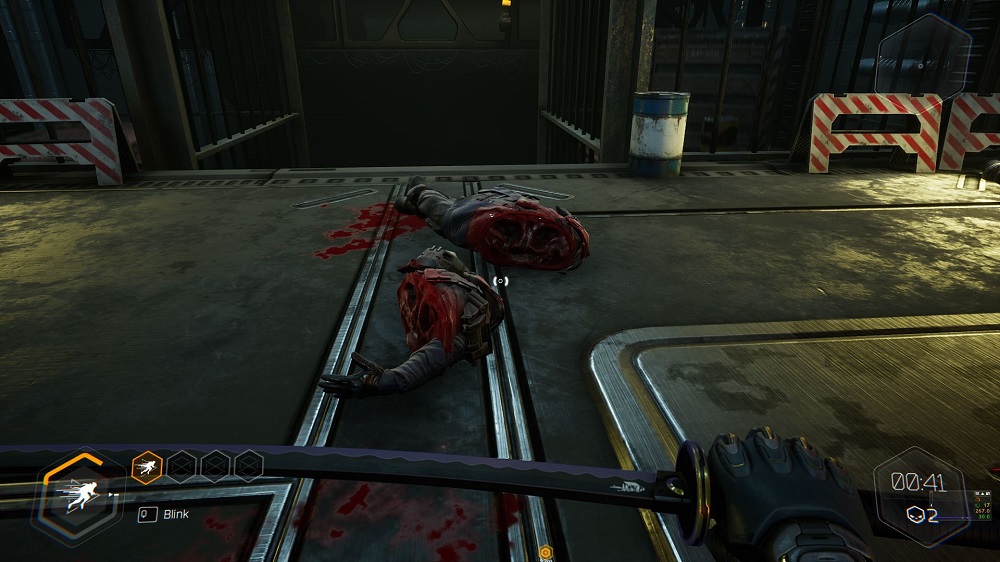 The starting level is a brief tutorial on the basics of movement and some of your starter abilities. You can play the first few levels on the demo that was released earlier this year. After you had your first taste of the Cybervoid, you're plonked into the game proper.
By now, it should be apparent on the somewhat higher skill sets needed to play this fast pace game. With the one-hit one-kill mechanic, a mistake punishingly sends you back to the last checkpoint. Thankfully, it reloads super quick so you can jump right back into the action without losing much momentum. Finally completing a difficult section after many tries is extremely satisfying.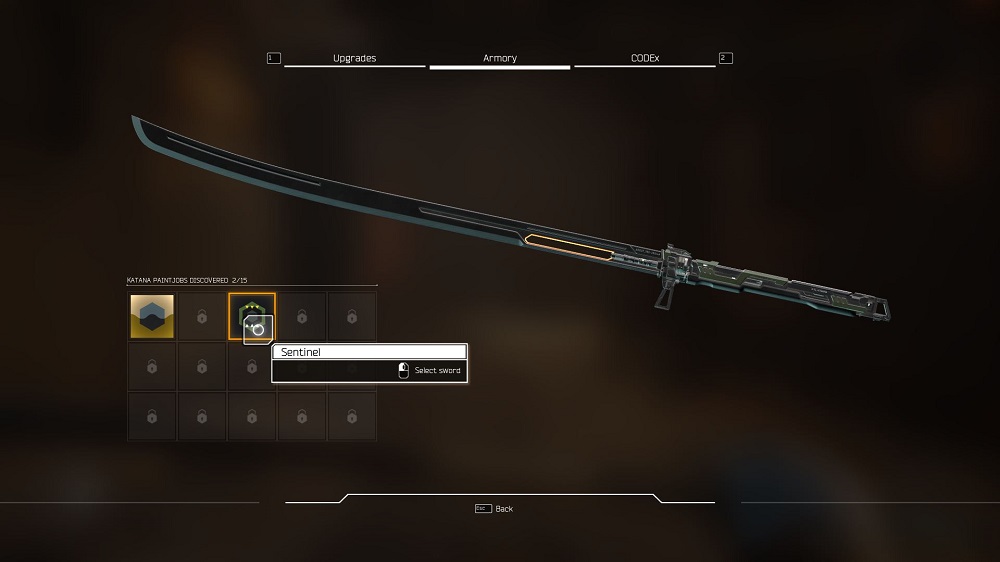 There are 2 main parts to each section – navigating the tricky landscape with your high-flying parkour skills and eliminating the various enemies scattered throughout the zone. Hidden in certain sections are collectibles, audio logs and weapon cosmetics for your katana. This typically requires some creativity in reaching hard to reach places. The collectibles and audio logs offer tidbits that add on to the background story.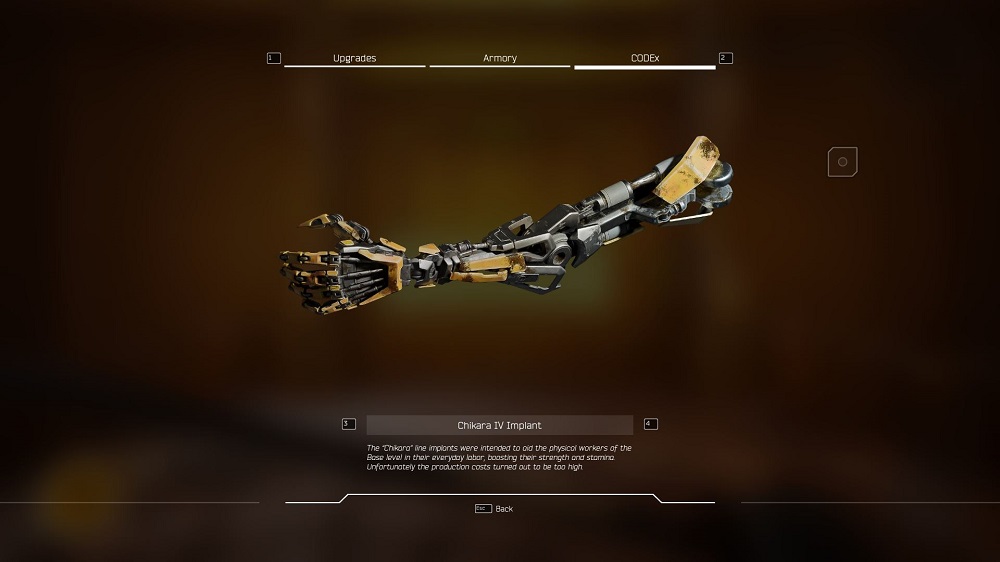 To help you in getting through each section you have various abilities and your trusty Gapjammer, an electric-like grappling hook. As a default, you're able to Wall Run almost any wall. Combine it with your Dash to make jumping across gaps easy as pie. As you progress through the game, you'll unlock upgrades to your abilities as well as some new ones. You are limited with the number of upgrades you can use at any point in time by a grid where you need to place Tetris pieces representing the upgrades. Advancing through the game allows for more upgrades. Upgrades include having a 2nd Dash to quickly close in on your enemies, the ability to deflect gunfire back at an enemy (requires some aiming) or enhancements to your map to show where collectibles are located.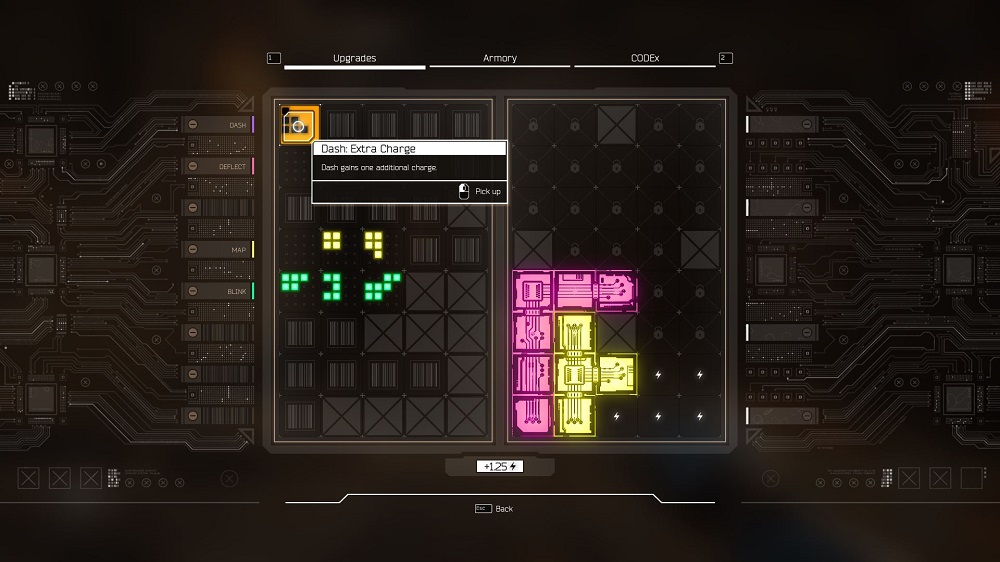 Enemies get progressively harder. The initial foot-soldiers are called Keys. They are your basic thug equipped with a pistol and usually pretty easy to dispatch. Sometimes they will be shielded and you will need to destroy the shield generating ball before you can damage the enemy. Harder enemies include the Trigger, who wields an automatic weapon (get him when he's reloading), the Slugger, a jumping melee combatant and the Enforcer, with his giant red energy shield.
At certain points in your journey, you'll encounter terminals which will send you into the Cybervoid Simulation. Once there you'll have puzzles to solve which unlock the way out and reward you with new upgrades.
The game keeps track of your timing and deaths each level, so I can see this game being popular with Speedrunners. In fact, people were already doing it for the demo. It will be cool to see this game feature prominently on popular speed running streams. Personally, this isn't a game genre I play often however I had quite a lot of fun. It was initially frustrating as I struggled to get used to the controls and fast pace but as with anything else, the more I played, the more comfortable I got. It really is satisfying to complete each section and soon the completionist in me starts to take over where a short session of an hour stretches to 3 and turns my wife into Mara, ready to rip my arm off…
Ghostrunner is available now for PlayStation 4, Xbox One, and PC.