Happy Humble's Burger Barn, the first person horror cooking game developed by Scythe Dev Team and published by tinyBuild, opens for business on PlayStation 5, PlayStation 4, Xbox Series X|S, and Nintendo Switch, in addition to the previously announced PC version on Steam, in Q4 2021.
● Heat up the grill, turn on the fryer, set up the drinking machines, and get ready to serve customers.
● Manage the entire establishment: cook, put out fires, take out the trash, and get rid of unwanted rat guests while fulfilling customers' orders in time to avoid infractions and end up meeting the wrath of Happy the Humble Heifer.
● Uncover the secrets of the franchise and your own existence in Story Mode or unlock the Endless Mode for a non-stop cooking experience
● Stalk the streets and storefronts of New Elysian City, uncover audio logs and research pages to figure out the mystery of the place you call home
● Enjoy the night shift to the tune of nine brand new albums recorded exclusively for the game plus five returning classics through an interactive jukebox
● During your spare time, listen to up to two hours of talk show and watch more than 60 television programs featuring epic cameos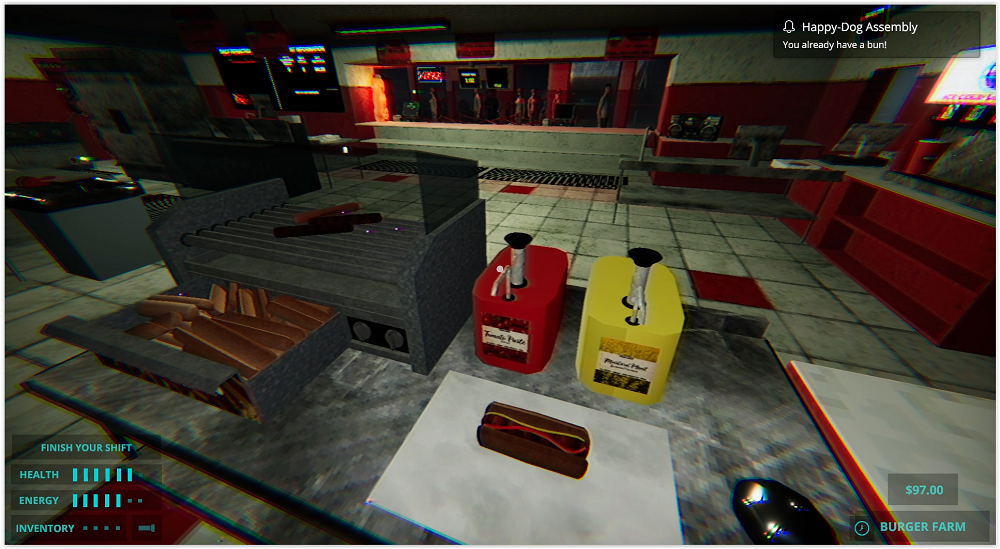 About Scythe Dev Team
Based out of Arizona and Massachusetts, the Scythe Dev Team focuses on creating niche titles with unique gameplay experiences that break barriers of conventions through experimental mechanics and an off-the-wall approach to game design. All of its games take place within its own Scythe Saga Universe.
About tinyBuild
tinyBuild is a Seattle-based indie label behind the Hello Neighbor franchise and over 30 renowned titles, including Graveyard Keeper, SpeedRunners and Party Hard. With additional development offices in Amsterdam, Netherlands, and Riga, Latvia, tinyBuild is rapidly building a portfolio of fun, high-quality games across multiple platforms.