Nitro Kid
, a roguelike deck-builder from developer 
Wildboy Studios
and publisher 
tinyBuild
 revealed today at the 
PC Gaming Show
, fights off an evil corporation with a kick-ass kung fu attitude on PC via Steam later this year. The first public demo of this tribute to the neon cyber 80s debuts alongside today's reveal and will remain playable through the Steam Next Fest on June 13-18, 2022, featuring one playable character and three pre-built starter decks, providing a taste of the fight against the INFINITY corp.
When a massive crystal meteorite strikes New Mexico, the US Government quickly contracts megacorporation INFINITY to handle the containment process. With hundreds of adults dying due to acute radiation, no one doubted the missing children were another side effect of the crash. Little did anyone know, however, the youths weren't missing. Dubbed NITRO KIDs, the children were locked away in the depths of INFINITY labs to be studied in hopes of creating super soldiers and banking millions with the energy source resulting from them.
As one of the few to know about the NITRO KIDs, L33 makes it his life mission to save them– scouting every inch of the INFINITY tower and burning it all to the ground. Investigate every procedurally generated room, facing off against elite humans, robots, and powerful mutants in roguelike battles on grid-levels allowing L33 to take advantage of the surroundings during fights.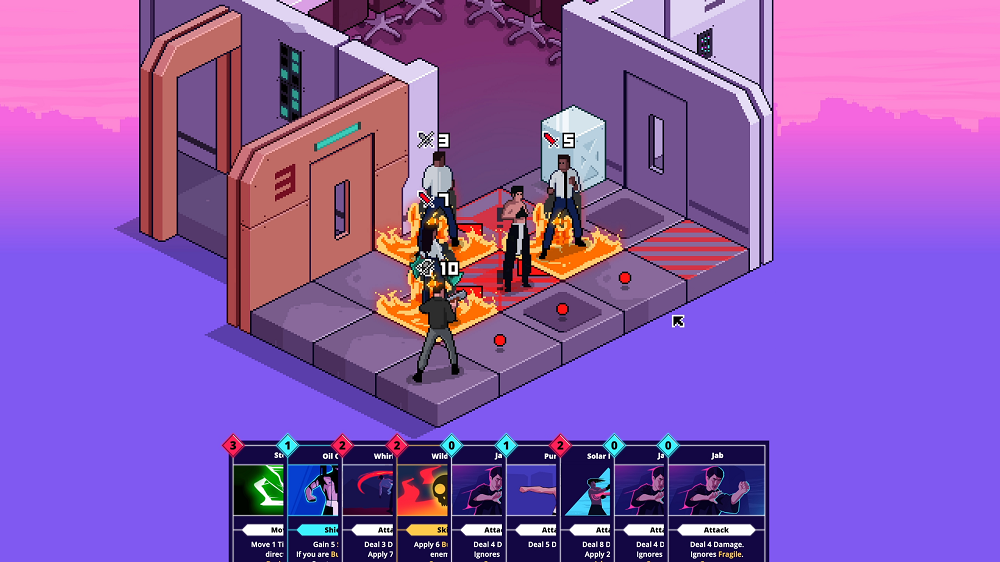 Craft capable decks from more than 250 cards, including powerful kung fu moves to be played and vanquish robot scum. Lay down a card to equip a Full Metal Jacket or an Oil Coat to shield from calculated attacks. Build up powerful card combos to take down groups of monsters and soldiers all at once to score major points. Train in the art of espionage and martial arts by combining powerful new cards, and unlock playable characters with distinctive gameplay styles and exclusive card sets.
Inspired by '80s movies and retro Miami, Nitro Kid is a powerful rescue mission set in a neon cyberpunk world crafted in a vibrant pixel art style, and brought to life with the sound of an addicting synthwave soundtrack featuring over 30 tracks composed exclusively for the game.
"We've seen a massive resurgence in popularity for all things 80s for the past few years, with the sequel for Top Gun breaking box office records, Stranger Things hitting new benchmarks for Netflix, and so much more," said Patric Corletto, CEO at Wildboy Studio. "While many games pay homage to this decade as well via settings, soundtracks, and more, gameplay is still king and the most important part of crafting an amazing experience. We are so confident in our own gameplay we had to share a demo alongside the reveal ahead of our release later this year."
Nitro Kid will be available on Windows PC via Steam later this year. It will support English, French, German, Spanish (Europe), Italian, Brazilian Portuguese, Russian, Korean, Japanese, and Simplified Chinese languages.