Road Diner Simulator
, the neon-lit management simulator with shared world features from publisher 
DRAGO Entertainment
, highlights its groundbreaking Gas Station Simulator cross-game support and immersive world in a new cinematic teaser trailer.
Purchase a late-50s dive on the iconic Route 66 and get to work creating an establishment catering to all types of patrons. Choose from a robust selection of decor to create an atmosphere appealing to different clientele. Aim for a charming diner filled with rich aromas ideal for tourists or make inroads with a tougher crowd to create a cigarette-filled haven for bikers, criminals, and outcasts. No matter who patronizes the diner, there's no shortage of interesting characters and fascinating stories to hear.
Raise money for future renovations by providing excellent dining experiences. Hire a talented staff, select from a range of menu offerings, including pre-made meals and custom creations, and master the grill with a robust cooking system to create signature dishes. Take customer orders, prepare their meals, and serve the dishes while interacting with patrons to build rapport. Purchase new equipment to increase the diner's overall quality and grow the business from a run-down dive to a must-visit attraction.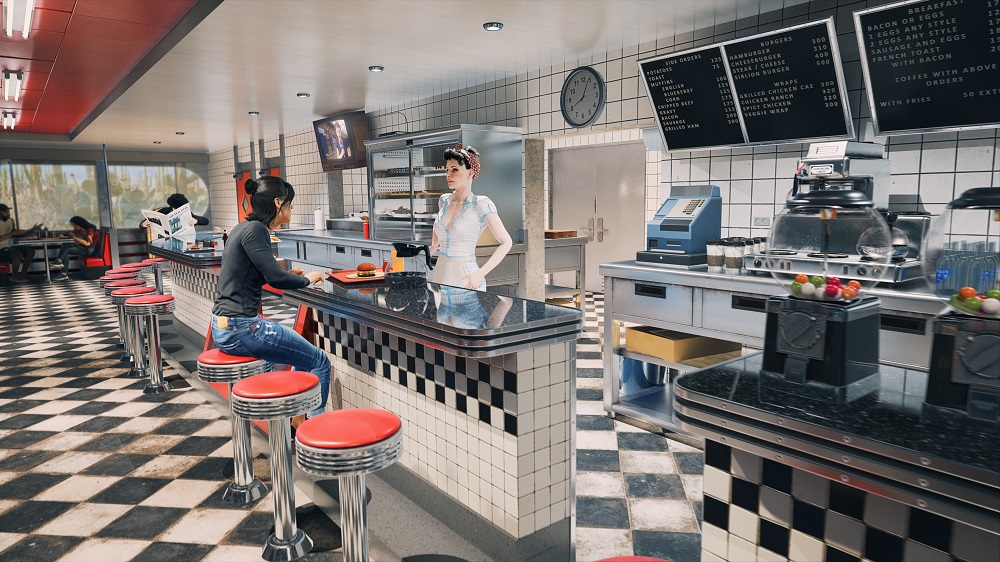 Witness a connected experience thanks to 
Gas Station Simulator
 cross-game support. Watch diners and nearby gas stations evolving in real-time by owning both games for an immersive, interconnected dynasty of interstate commerce.
More key features include:
Interact with a variety of NPCs to learn their unique stories, from traveling VIPs to locals and everyone in between
Balance management, hiring, and business growth decision affecting every aspect of the diner
Master multiple activities like cooking and cleaning with meaningful skill progression
Build your diner from scratch
Witness breathtaking visual effects and features, including Lumen and Nanite, made possible by Unreal Engine 5
"Road Diner Simulator captures a slice of Americana by providing entrepreneurs with a deeply immersive and detailed experience covering all aspects of running a business," said Karol Sasorski, Marketing Manager, DRAGO Entertainment. "We can't wait to see what kind of diners restauranters create and their impact on gas stations when Road Diner Simulator comes to Steam, Epic Games Store, and GOG!"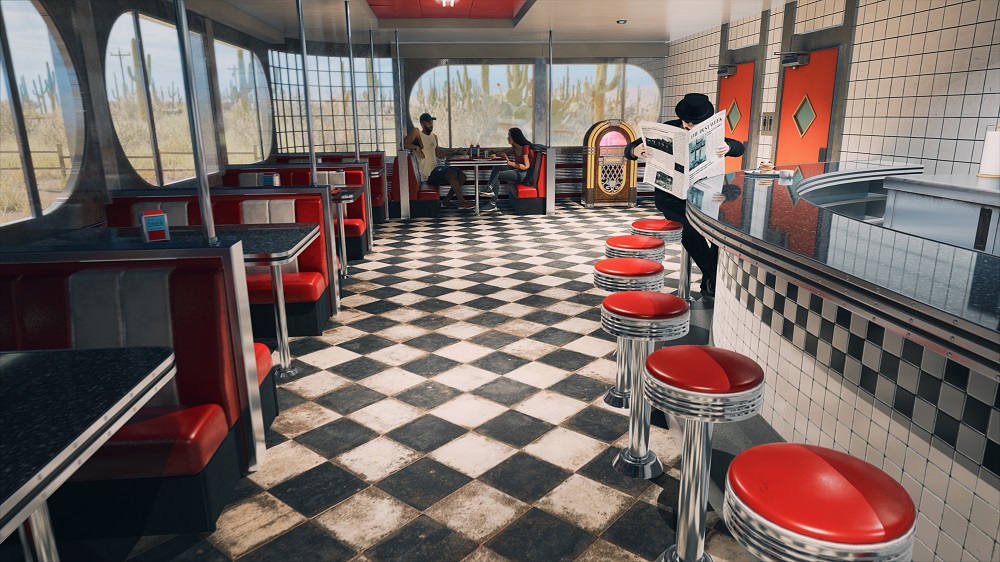 Road Diner Simulator will be available on PC via Steam, Epic, and GOG, with console versions planned for the future. For more information, wishlist the game on 
Steam
 and follow DRAGO Entertainment on 
Twitter
 and 
Facebook
.