Ravenlok
, the action-packed fantasy tale from Cococucumber following a young girl transported into a troubled kingdom, conquers Xbox Series X|S, Xbox One, Windows PC and Epic Games Store on Thursday, May 4, 2023. Pre-orders start Thursday, April 20, 2023 on 
the Microsoft Store on Xbox
 and 
Epic Games Store
, and will feature an exclusive, pre-order-only raven wings helmet until launch day.
Kira and her family have moved into their new home in the countryside, inherited from a missing relative. While investigating a dusty barn, Kira stumbles through a mirror into a magical realm. Dazed and confused, a world of fantasy greets her, filled with curious characters and menacing monsters. In this troubled land, Kira takes up the mantle as Ravenlok; with a sword and shield in hand, she begins an epic journey to save the fallen Realm of Dunia from the clutches of a tyrannical queen.
Embark on a whimsical adventure through enchanted lands, exploring a lost Labyrinth, a menacing Mask Mansion and more. Hack and slash through jumping jesters, power dash through sinister shadow birds, or cast a fiery spell to burn down a monstrous mechanical eagle. Level up and unlock new abilities to unleash ice missiles, drink potions to regain health, and earn an arsenal of magic bombs. Complete puzzles and quests to assist the quirky yet charming citizens to restore the realm to its former glory.
Journey through a cinematic 3D pixel fairy tale, enhanced by the studio's signature voxel aesthetic. A vibrant color palette elevates the art style, highlighting the charming characters and lush environmental details. A grand and suspenseful original soundtrack provides a gripping sense of immersion to accompany your adventure. Rendered in stunning 4K resolution at 60fps, and fully optimized for the Xbox Series X, Ravenlok is a feast for the senses.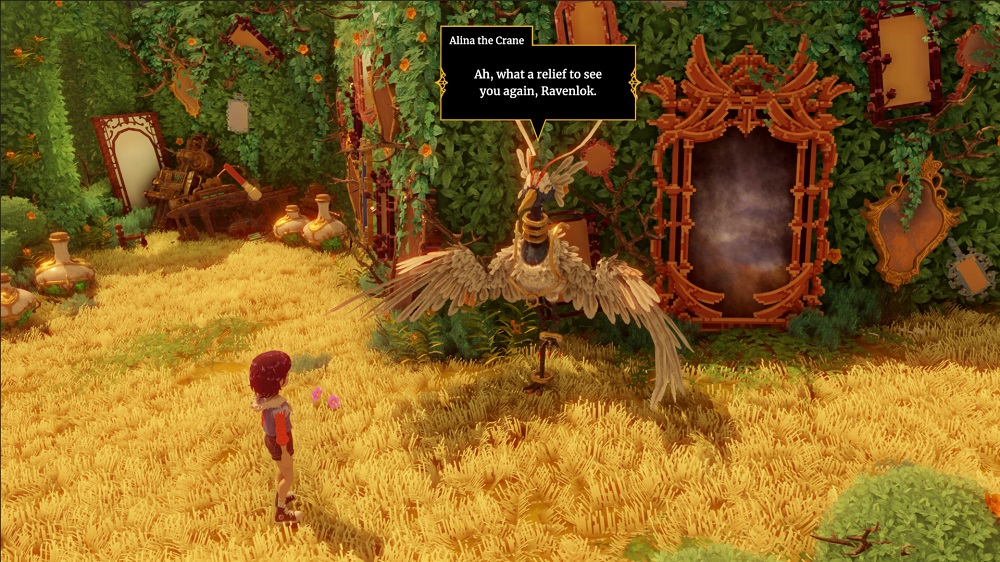 "Growing up in Malaysia, classics by J.R.R. Tolkien, C.S. Lewis, and Studio Ghibli allowed me to open a portal into another world, into a realm of imagination and possibilities," said Vanessa Chia, Producer and Director at Cococucumber. "Through this fable about the fight for a creative life, we hope that the adventures of Ravenlok can bring a sense of escapism and joy to all."
Ravenlok launches on Xbox Series X|S, Xbox One, Windows PC and Epic Games Store on Thursday, May 4, 2023, for USD $24.99. Xbox Game Pass and Game Pass for PC members can pre-install and play Ravenlok on day one.