Huat ah, time to board the nostalgia train. SNK Playmore has announced the Metal Slug XX launch on the PlayStation 4. Metal Slug XX was originally released for the PlayStation Portable in 2009. This new revised version is a powered-up version of the original PSP release and is coming out this week.
Here are the list of upgrades you can expect from the new Metal Slug XX for PlayStation 4.
Graphical Upgrades
Metal Slug XX will allow players to enjoy the run-and-gun action of the series in 4k. The game is fully 4k-supported with a variety of display settings for players. Crystal clear graphics siol.
Scanlines
The first scanline style is "TV". The goal of it is to replicate the look of a high-quality Cathode Ray Tube (CRT) monitor that players use at home. Specifically, SNK aims to copy the alternating colored and black lines seen on CRTs and applying them so that the image scales properly and looks natural both on a 1080p or 4k screen. Got the feels like playing on a Neo Geo AES sia. Shiok bodoh.
The second style is "Arcade". This style aims to capture the complex scanlines used in classic arcade monitors, just like the original machines. The filter simulates the delta-gun shadow mask configuration of an arcade monitor, including emission of red, green and blue phosphors. No need spend money at the arcade liao ah.
Controller Support, New Trophy Set
Metal Slug XX is fully compatible with DualShock 4 game controllers. It includes the vibration support to make the heated battles feel even more hectic. Time to rumble until happy.
In addition, more than 30 trophies have been added for players to enjoy a good challenge. Some of the challenges are ven based on fan-favourite trivia and Easter Eggs. It's also the first time Platinum Trophies have been implemented in a Metal Slug title. Now the game got even more kick liao.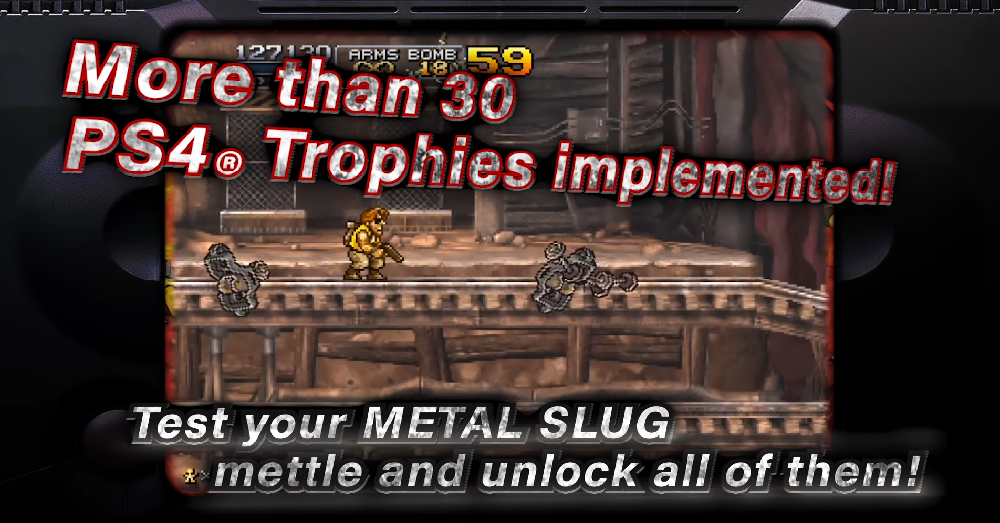 Leona
In addition to the six characters found in the original release, Leona Heidern is now playable from the beginning. Got her special ability, Moon Slasher, Leona si bei strong sia. Time to crush all the levels only.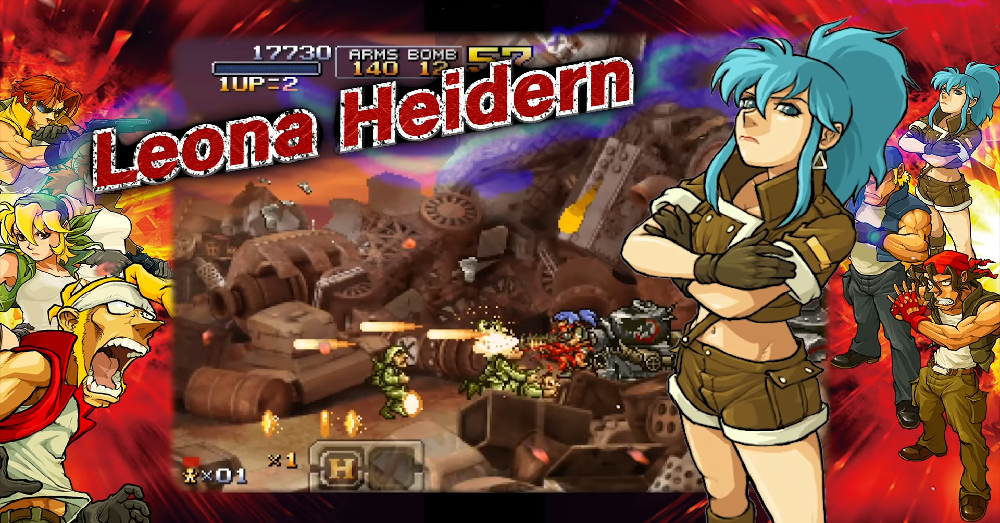 Co-op Online Multiplayer
Metal Slug XX can play alone. Can also play together with a friend through local co-op or registered online friends via Share Play. But one person play alone where got shiok sia. Must be yelling together then got the feels mah.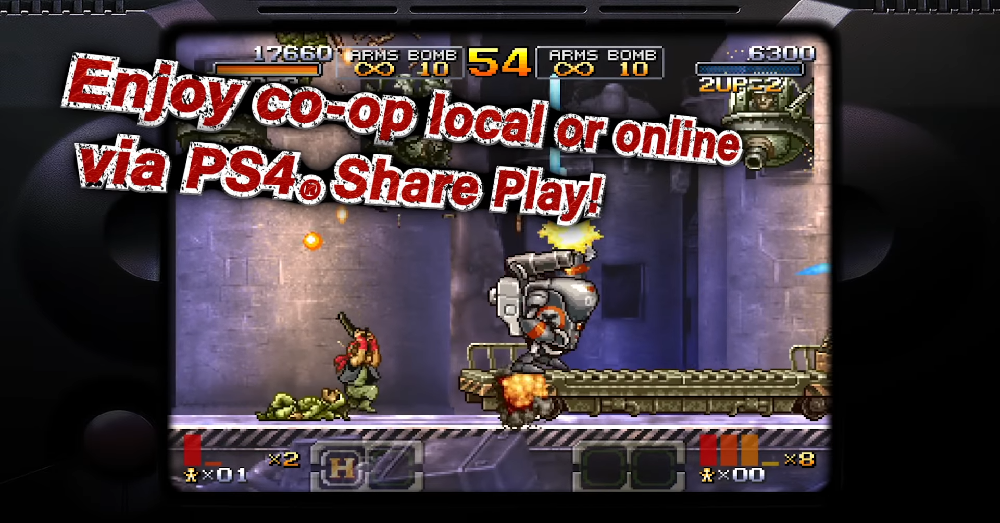 Metal Slug XX launch trailer