We talked about the super si bei cute Pikachu EZ-Link charm a few weeks ago. But then they got sold out. Sian sia. But don't worry. Cause now got an even cuter option. Snorlax EZ-Link Charm leh!
EZ-Link had left a cryptic note for host and personality Fauzi, who managed to receive the charm way in advance. here is what the note said.
Dear Fauzi,

Here's a little gift for you because we know you love Pokemon!

The limited edition Snorlax EZ-Charm will be on sale for $29.90 on Lazada Marketplace from 10 December. EZ-Charm works like an ez-link card, which you can use to tap and pay on public transport. It can also be used for taxis, dining and retail outlets where EZ-Link is accepted.

Wishing you a Merry Christmas in advance!

Cheers!
The EZ-Link team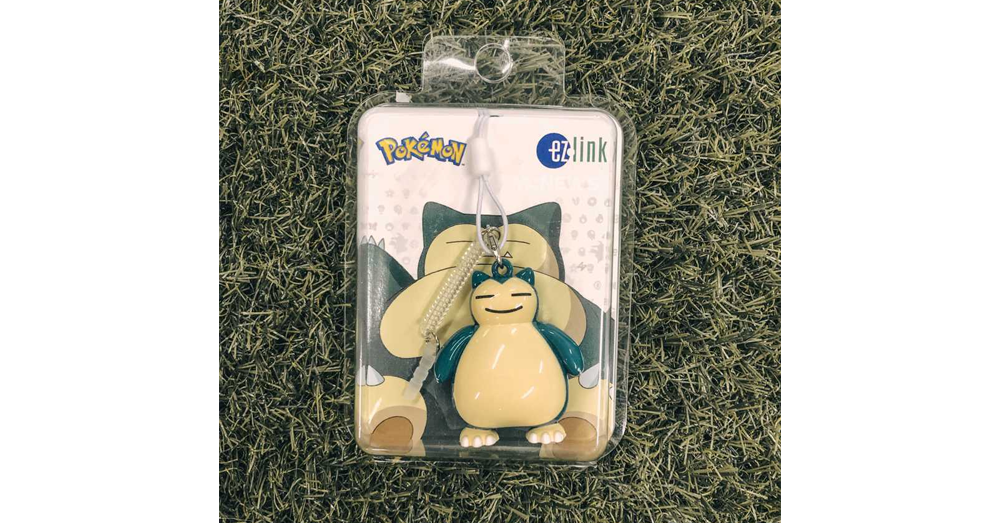 Song bo? It looks like the charm will be launching online islandwide on 10th December via Lazada Marketplace. The charm is retailing at S$29.90 a piece, but do note that the charm does not come with value so you'll have to top it up yourself when you receive the charm.
The charm will be valid for 3 years and you can dangle it from your phone for maximum comfort when travelling on the MRT. But make sure you buy it fast ah. The last time the Pikachu charm was released, they sold out like hot prata. So make sure you don't miss out. Channel that kiasuness.