Attention all FIFA 19 fans, The PGL FUT Champions Cup March is happening in Singapore from 8th to 10th March. Venue will be at Zepp@BIGBOX. You will get to see some of the world's top ranked FIFA 19 players go against each other for a share of $100,000! Some more the entrance is FREE for everyone who want to attend. Doors will open at 11am.
This event is part of the EA Sports FIFA 19 Global Series on the Road to the 2019 FIFA eWorld Cup. We will have quite a number of top players coming over and competing this weekend. Plus we will also have Malaysia's Fenrir (Luqman Haziq) competing as well sia. Fella was the only Southeast Asian player to qualify for the FIFA eWorld
Cup last year. Much Respect.
"FUT Champions Cup in Singapore is going to be an exciting event.
Competition is tough and there's a lot on the line. I'm excited to put on a good show this
weekend as there's a passionate FIFA community here and Singapore is always a great
place for esports events," said Fenrir.
Joining Fenrir will be 17-year-old superstar F2Tekkz (Donovan Hunt) from the UK! F2Tekkz has won three FUT Champions Cup wins so far! Also in the lineup is last year champ, Rogue MSdossary (Mosaad Aldossary) from Saudi Arabia. You can check out the player lineup of the tournament by clicking here.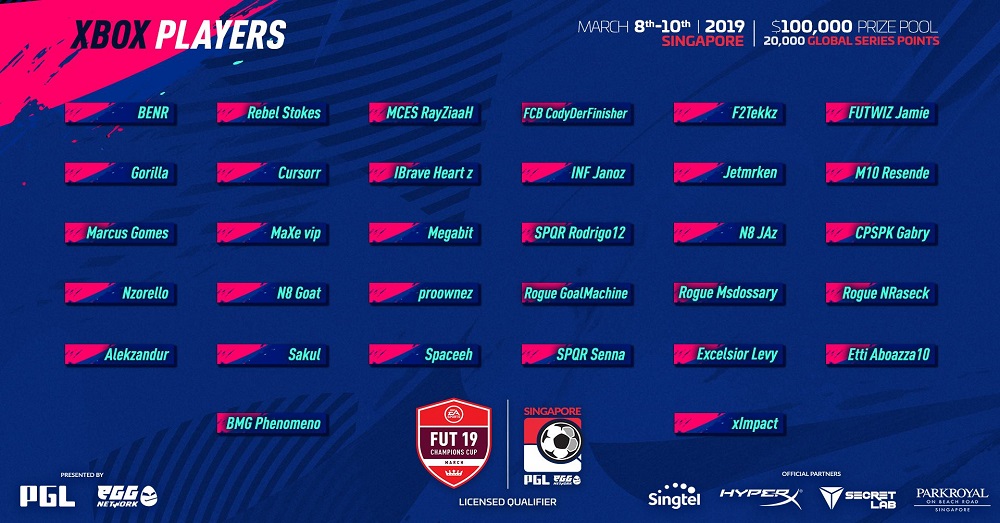 All the participating players will be allocated a share of 20,000 Global Series Points that will help in their bid to qualify for the FIFA eWorld Cup 2019. The 64 competitors, 32 on Xbox and 32 on PlayStation, will fight for the
first place consisting of a $50,000 payout and 1,500 Global Series Points for each console winner. The grand final will take place between the Xbox One and PlayStation 4 champions.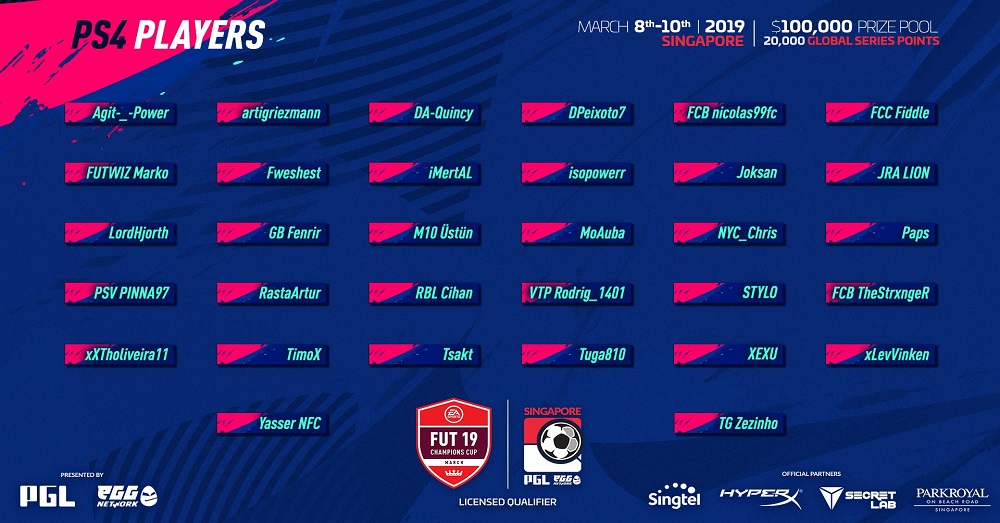 Fans can watch and follow the tournament on PGL's channels, as well as eGG Network's social platforms and TV channels in Singapore, Malaysia, Brunei, Philippines, Indonesia, Thailand, Myanmar and Australia.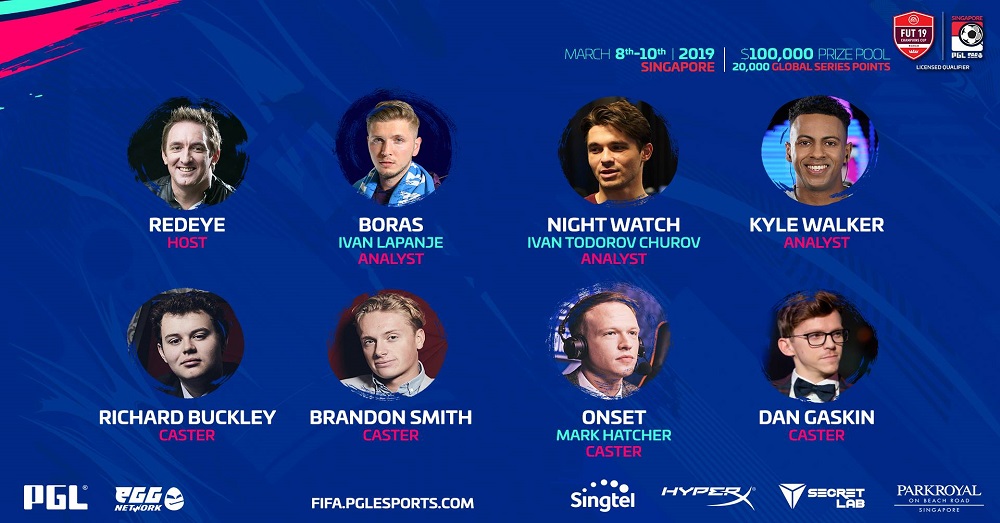 All the best everyone!