Wah Just Dance turns 10! and Ubisoft has announced that Just Dance 2020, will be available on 5th November 2019. The game will be available on PlayStation 4, Xbox One, Nintendo Switch, Wii, and Stadia as well.
Check out the Just Dance 2020 trailer here.
Here's part 1 of the official song list.
"For over 10 years now, Just Dance has been an incredible journey for all the people working on the brand at Ubisoft. We've seen Just Dance evolving from a casual video game to a worldwide entertainment phenomenon with millions of Just Dancers. This would have never been possible without the support of our amazing community; they inspire and stimulate us to be more creative every day. At Ubisoft Paris, we are committed to supporting Just Dance 2020 in the future by integrating new content and more fun ways to play our game. Let's celebrate the 10th Anniversary of Just Dance together and more!" – Marine de la Seiglière, Director of Business & Brand Development at Ubisoft Paris, Lead Studio on Just Dance.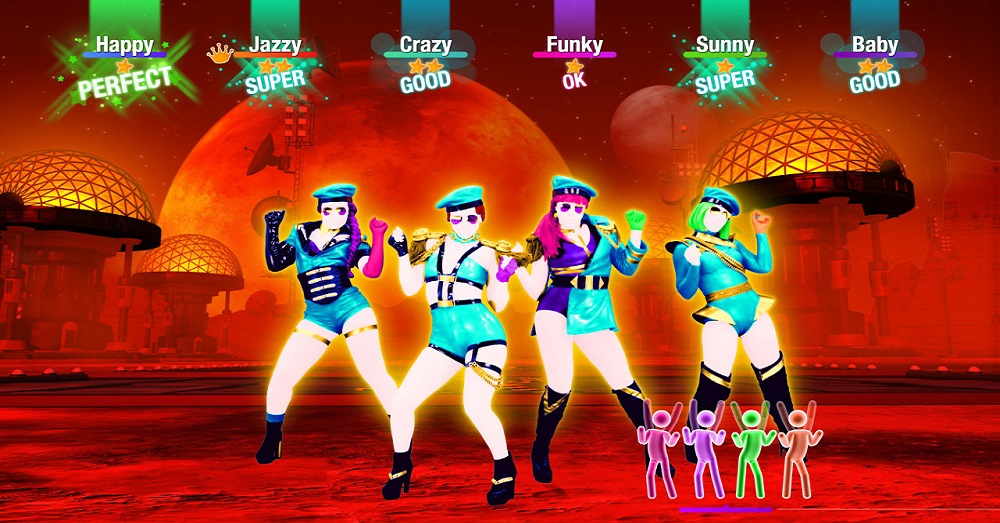 This year, Just Dance 2020 will have some exciting new stuff. There are 40 new songs for everyone to have fun. You can immerse themselves in the Just Dance universe and go through 10 years of fun and endless creativity with a digital collection of iconic stickers reflecting on the last decade of Just Dance. You can team-up with their friends for more fun in Co-op Mode. The enhanced recommendation system helps you to choose among a personalized offering of your most loved Just Dance content. And you can also create your own playlists to customize your Just Dance parties.
 At E3 2019, these are the first songs that were revealed:
God Is a Woman – 

Ariana Grande

Skibidi –

 Little Big

Vodovorot – 

XS Project

Bangarang – 

Skrillex Ft. Sirah

Con Calma – 

Daddy Yankee Ft. 

Snow

Bad Boy – 

Riton & Kah-Lo

High Hopes – 

Panic! At The Disco

Kill This Love – 

BLACKPINK

Sushi – 

Merk & Kremont

I Like It – 

Cardi B, Bad Bunny & J Balvin

Policeman – 

Eva Simons Ft. Konshens

Rain Over Me – 

Pitbull Ft. Marc Anthony
 And that's not all for Just Dance 2020, there will also be the classic features that Just Dance offers. Sweat Mode where you can exercise while having fun and track your calories burned, time spent dancing, and keep yourself motivated with your own sweat playlists. Kids Mode allows the youngest players to enjoy it in full with 8 new kid-friendly curated songs, accompanying a fun dance experience tailored to kids' needs. Just Dance Unlimited is the Dance-on-demand subscription streaming service which gives access to 500+ songs and more! Every copy of the game comes with one month's access. Nice!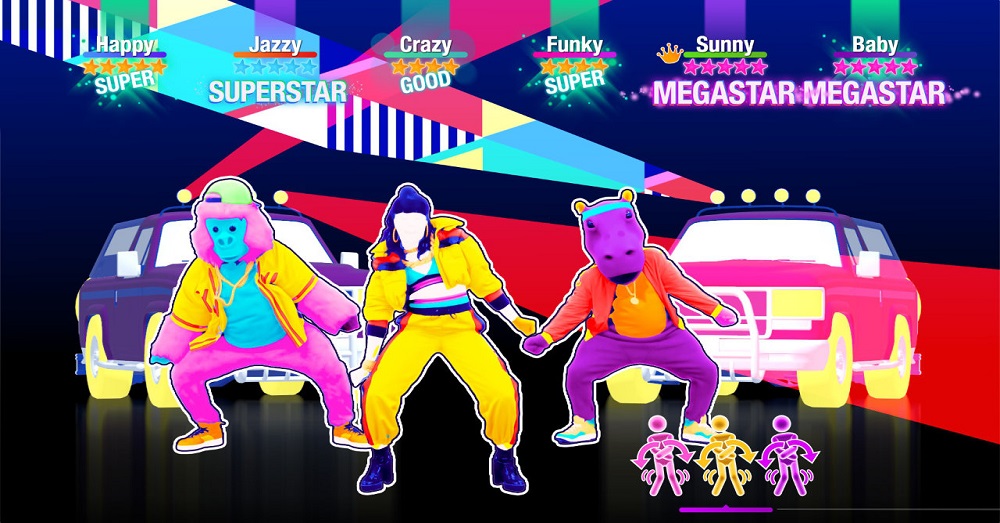 Just Dance 2020 will be available on PlayStation 4, Xbox One, Nintendo Switch, Wii, and Stadia on 5th November 2019.