Review of Ghost Recon: Breakpoint by Fiaz Grinder.
Firstly, I love FPS (First Person Shooter) and Third Person shooter games.  I always look forward to any of that sort of title release especially if it is military based. However for me, playing Ghost Recon: Breakpoint was a drag. Ubisoft's military open world shooter has the good points but sadly the bad outweighs it.
The main story plot is super slow and became a bore. The weapon plus gear system is so complicated that half way through the game, I am still working my way around it which resulted in me totally ignoring the gun stats and just use the higher level ones as I progress through the game. Do not even care about the gear part.
Your character is Nomad, a Ghost from the US military. You are transported with fellow soldiers, to a make believe place called Auroa. The place is owned by Jace Skell, a tech tycoon. A US cargo ship that arrived earlier has been bombed, you and your men are tasked to find out what happened. Later you will find out that Auroa has been occupied by a private military company called Sentinel.
Your main objective as Nomad is to destroy the Sentinel's drone defense systems, gather survivors, get a boat off the archipelago and return to the military base. There are a lot of flash backs that will unfold the past the past of Nomad and Colonel Cole D. Walker played by actor Jon Bernthal (Punisher, The Walking Dead). He is your main enemy in the game and is the leader of The Wolves, a group of ex-military Ghosts.
Check out the gameplay capture here.
One of things that really annoyed me is that whenever you die, the game respawns you in random positions, so you have to hike for miles before going back to the point where you got killed. The glitches can really destroy any hope for a good gaming experience. Not being able to ride the bike at random moments keeps bringing you on top of the bike, your character running around with no rifle but it looks like you are carrying one, dumping bodies in the ocean but the bodies look like they disappeared into thin air (you can see that in the gameplay capture) and not being able to perform your objective as the game does not allow it. All these annoys me to a high level that makes me stop wanting to carry on with the game further.
The bivouacs around the map for fast-travel which allow you to apply temporary buffs, craft, change class and spawn a helicopter is cool. There is also a huge amount of side quests and missions for you to do. Nomad's gadgets are awesome especially its drone for marking enemies, although the ability to auto-eliminate up to three marked enemies is no longer available. Like the previous Ghost Recon, co-operative play is available anytime.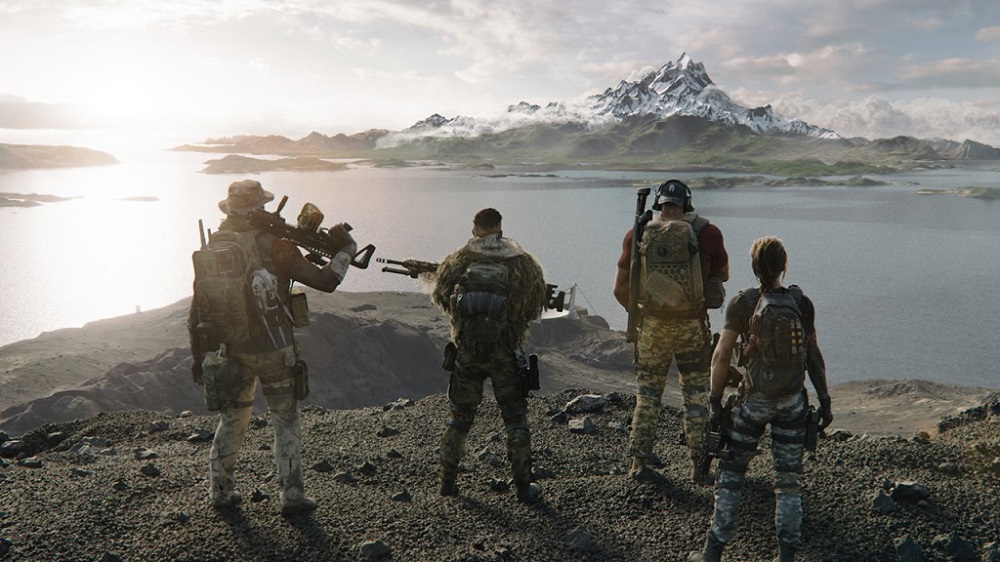 Ghost War online mode is not too bad. Two teams of four people against each other. It does gets repetitive after a while, but if you gather friends to play it then it will be an enjoyable experience.
Ghost Recon fans will definitely enjoy this game and the glitches plus problems will not be an issue for them. Breakpoint's flaws really did not allow me to further continue the game and I left it as it is. With all the recent releases like Call of Duty Modern Warfare, Borderlands 3, Ghost Recon's Breakpoint is miserably not up to that level. Therefore I am urging Ubisoft to consider all the factors mentioned, on the next one, please do justice to the game as it really does have a huge potential to be Battlefield and Call of Duty level great.
Rating for Ghost Recon: Breakpoint – 4/10
Ghost Recon: Breakpoint is available on PlayStation 4, Xbox One, Stadia and PC.