Congrats, EVOS SG! The first Mobile Legends: Bang Bang Professional League in Singapore (MPL Singapore) came to a thrilling conclusion tonight, with EVOS SG emerging victorious with the grand prize of S$30,000 in cash. The final playoffs, held at esports training facility The Gym and cheered on live by an online audience, was conducted in a best-of-five format that saw EVOS SG dominating with a flawless 3-0 victory over RSG SG. The win was amplified by Chong "Soul" Ru Chyi's re-emergence as a player from his previous role as the team's coach.
"We're delighted to win the first MPL Singapore! It has been a long ride for us from new players to a whole new team. But no matter what changes, we always play as one and we always aim to win for EVOS, and for our boss Ivan. #MPLisBlue. EVOS SG has always been one family and that's how we did it. Whenever any of us is having a bad game, the rest of us will step up and finish the job. To all our fans, local and overseas, your support plays a big part in our success and we will strive to deliver more trophies to come!" – Matthew Chan, Manager of EVOS SG.
EVOS SG and RSG SG will advance to the Mobile Legends: Bang Bang Southeast Asia Cup that commences online on 8 June.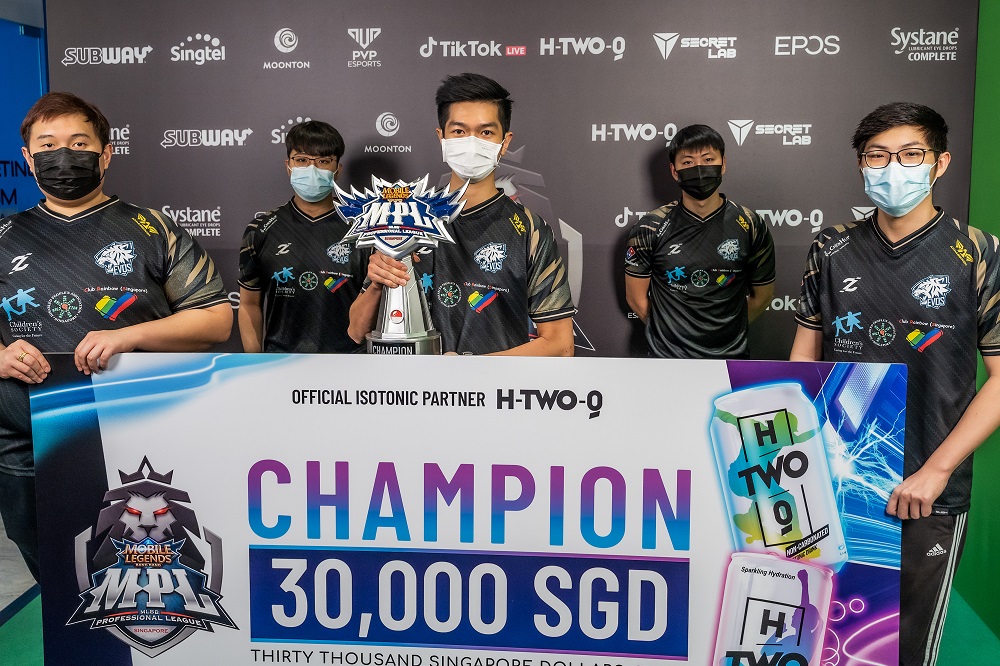 Additionally, Pokemon from EVOS SG was crowned the Playoffs Most Valuable Player (MVP), alongside with his team mate Andrew "Potato" Lim who was recognised as the Regular Season MVP, and Long "Girl" Shih Kiat of EVOS SG received the Best Tournament Rookie title. These awards were presented to recognize exemplary individual performance and aptitude (see Annex).
"I'm really happy to have won this award and been given a chance to play at the inaugural MPL Singapore! I've picked up a lot of useful tips and improved my skills, learning from some of my more seasoned peers in the game. I hope that there will be more MPL Singapore tournaments in the future to provide more exposure to players like me who are competing at such a high level for the first time. Skills can win you the match, but attitude can win you championships!" – Long "Girl" Shih Kiat, who won the Tournament Rookie award.
MPL Singapore is jointly presented by Singtel's PVP Esports and MOONTON and powered by Singtel. It is supported by official partners H-TWO-O, Secretlab, EPOS, Systane Complete, Subway Singapore and Singtel Billing.
For more information, please refer to www.pvpesports.gg/mplsg.