Grime
is a Metroidvania platform-adventure game developed by
Clover Bite
and published by
Akupara Games
, not only it punishes players with it's rogue-like mechanics it also rewards you with an insane dopamine if you manage to parry with your blackhole-like head that pull all your enemies for an instant kill.
The world of Grime is bleak, dull and very stagnant. There is little to no direction in-game that tells you where to go but soon you will find your way as you traverse through the map. Even revealing the map requires you to find out where the location is. Brutalility is the only thing you can find here, no beautiful flowers or walk in the park.
As you struggle to get your body back, you will eventually get good weapons, gears and level up your stats to be a formidable one to this wretched hollow world. When you parry with your blackhole-like head, you're able to gain and regen Breath. With Breath you can heal and replenish your health. So now you kinda know what is going on here. Grime encourages you to parry more with a heavy emphasis on risk reward system.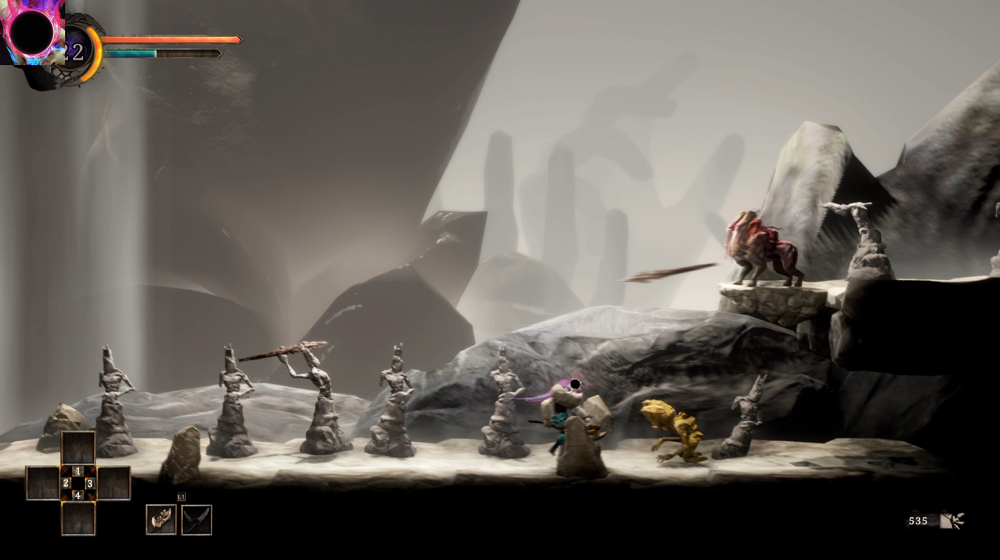 Obelisks serves as your checkpoint, whenever you die, you will restart from there. There are a ton of different ecology in the world of Grime. All come with different attacks, timings and characteristics that you will need to learn and conquer. Even bosses are able to be absorbed and deal a huge damage. Some attacks are highlighted in red and that's where you need to dodge or run away from it.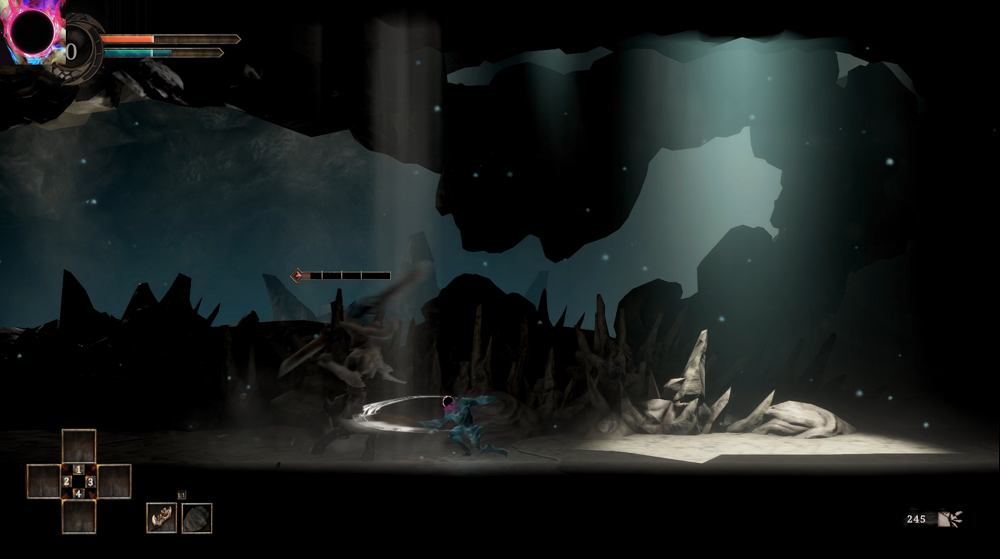 The art and music is stunning and beautiful despite it being so dark and sorrow. It's minimal sound effect plays a huge part in creating it's suspense and every part of the music just clicks so well with the game. The game might start off slow but eventually it burns you so hard that you're addicted to this gritty, dark world of Grime.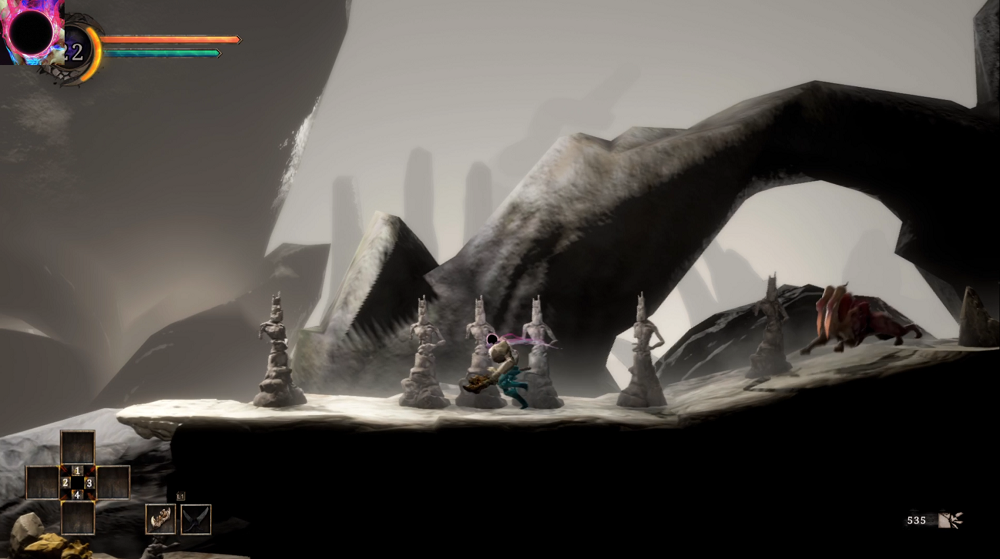 Grime is out now on all platforms. Thank you softsource for this wonderful game, it definitely will be in the list of best metroidvania series.