Prime Gaming's Crown Channel and Riot Games are teaming up once again for wwFest: Unlocked YR1, a worldwide cutting-edge virtual electronic music festival celebrating the one-year anniversary of VALORANT. Set to air June 25 on Crown Channel and YouTube, the festival will include performances by headliner GRYFFIN, plus Justin Oh, Unknown Brain, Boombox Cartel, Aluna, and more from stages around the globe.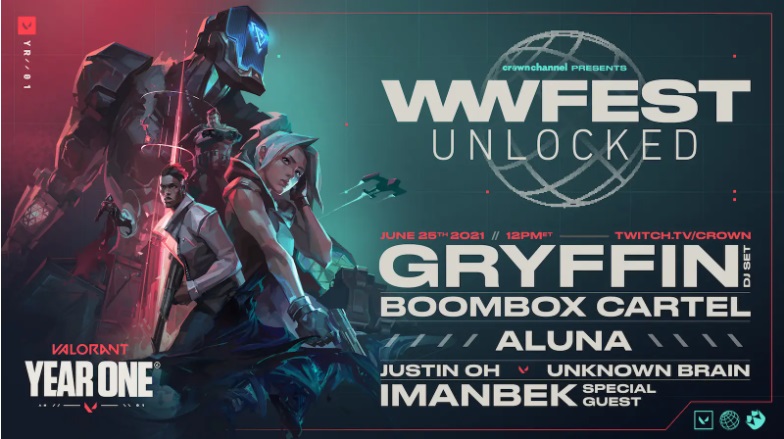 The musical sets go around the world in one day, featuring five major locations including Los Angeles, South Korea, Dubai, Mexico, and Germany, each designed to reflect the virtual world of VALORANT. Similar to the original wwFest: VALORANT, the interactive festival experience inspired by VALORANT will capture the excitement of an in-person event with cutting-edge extended reality (XR) stage that gives viewers an immersive and interactive experience from the comfort of home. This bold, six-hour festival will feature interactive elements channeling VALORANT gameplay in Twitch chat to give viewers control over
the look, feel, and vibe of each performance.
Headlining the festival is GRYFFIN, the American musician, DJ, and music producer well known for remixing Years and Years by Desire. GRYFFIN will perform live from Los Angeles, where Aluna will open the show. Performing out of Dubai is Imanbek, most known for his remix of Saint Jhn's Roses. Taking the Germany stage is Unknown Brain, the anonymous DJ duo making waves in the EDM scene, and taking the Mexico stage is BoomBox Cartel, best known for their self-released breakout track, B2U featuring Ian Everson in 2015. Finally, taking South Korea's stage will be rising talent Justin Oh, who released an original song for the festival, featured in the wwFest: Unlocked YR1 teaser.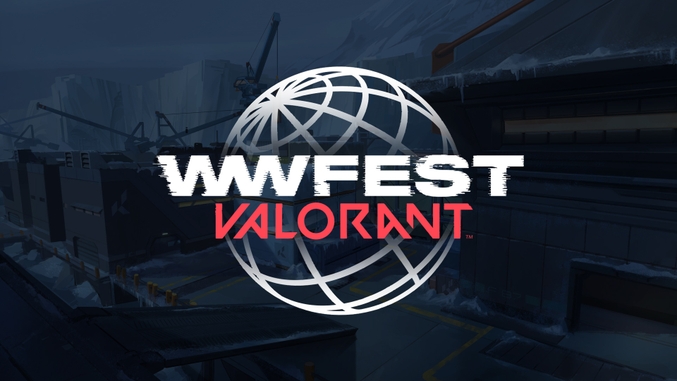 Viewers can become part of the show by submitting their VALORANT-inspired art, cosplay or photos using the #wwFestArt hashtag on Twitter or Instagram. Fans who post their submissions by June 23 will have the chance to have their work featured during the show. Back by popular demand, wwFest: Unlocked YR1 is the second iteration of Crown Channel and Riot Games' interactive digital music festival. Kicking off 2021, the first-of-its-kind wwFest: VALORANT garnered 3 million views and featured performances from Grammy-nominated international artist Madeon, ARMNHMR, Moore Kismet, Ookay, and Whipped Cream.