Riftbound
, the magical lane defense game where elementals protect their realm from an evil menace developed by 
Barrel Smash Studios
, enchants PC via Steam with a brand new demo ahead of its full launch in Q1 2022.
In a hidden realm secreted away through magical means, a mighty Necromancer escapes his dimensional prison and vies to conquer the land. Discover the arcane secrets of spellcasting through the peaceful Elemental creatures inhabiting this world, then crush the Necromancer's skeleton army to banish him once and for all.
Embark on a rollicking journey as an apprentice spellcaster alongside the mystical Great Oak and a cast of Elementals. Strategically repel waves of skeletal foes in tower defense combat emphasizing more active play than the genre typically sees. Defend the magic forest crystal from the Necromancer's hordes in a variety of scenarios, from protecting magical artifacts, freeing captured Elementals, to destroying specified targets before time runs out.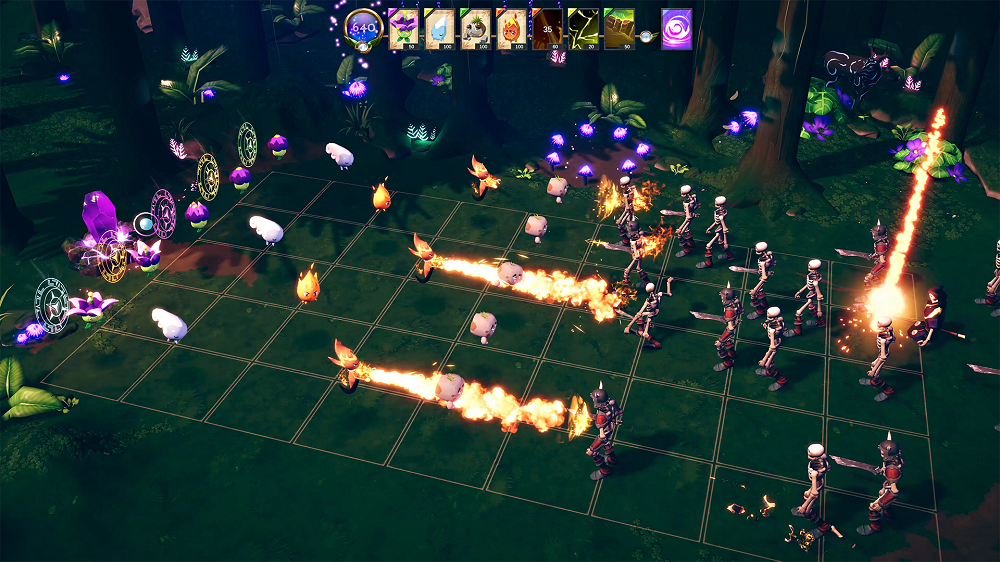 Wield more than 40 impactful spells including destructive Water Spouts and protective Rock Walls. Combine elements to summon devastating combo spells such as Pummel, an Air and Earth combo that unleashes a rain of boulders to crush all enemies in a lane. Summon defenders like Waterlings and Stonelings, then evolve them into mighty Elementals. Employ a wide variety of status effects, interrupt enemy abilities, tactically reposition opponents to control the ebb and flow of battle, and alter your strategy with more than 30 upgrades.
Venture through gorgeous, stylized regions like the Enchanted Forest, spooky Deep Woods, and the frozen tundra of the Snowcap Mountains. Relax into Riftbound's world of wonders, then amp up for challenging-but-fair boss battles like the bridge-dwelling Giant Troll. Discover new spells and Elemental evolutions in optional missions, and even customize the look of Elementals with cosmetics all earned in-game.
Riftbound's fantastical quest is built for everyone. A wide range of accessibility options, including innovative dyslexia text options allowing players to change between fonts, letters, characters, and line spacing to improve readability, offer an inclusive gaming experience.
"Ever since we first envisioned Riftbound, we always wanted to create a game that everyone we knew could play," said James Thomas, Co-Founder and Lead Programmer, Barrel Smash Studios. "Creating new accessibility options can be challenging, but all the messages of support and gratitude from gamers who often feel left out is the best reward we could hope for."
Riftbound demo is 
available on Steam now
. The full game releases on Steam for Windows PC in Q1 2022 for USD $19.99. It will support English, French, Italian, German, Spanish (Europe), Japanese, Russian, and Simplified Chinese.