Echo Generation
, the turn-based adventure game from
Cococucumber
 revealed in the 2020 Xbox Games Showcase, saves the suburb from shocking secrets today on Xbox Series X|S, Xbox One and Windows PC. The spooky tale is also available with Xbox Game Pass and Game Pass for PC.
Strange things are stirring in Maple Town. What should have been another quiet summer filled with reruns of 'Rascal and Rosky' becomes a supernatural adventure starring an unlikely trio. An inexplicable crash in the cornfields leads to bizarre occurrences popping all over town. The weirdest part? No adults seem to notice it.
Determined to get to the bottom of it, Dylan and friends decide it's time to put a pause on the filming of their first film, "Alien Skin Eaters". Why? To do the only logical thing – solve some mysteries once and for all.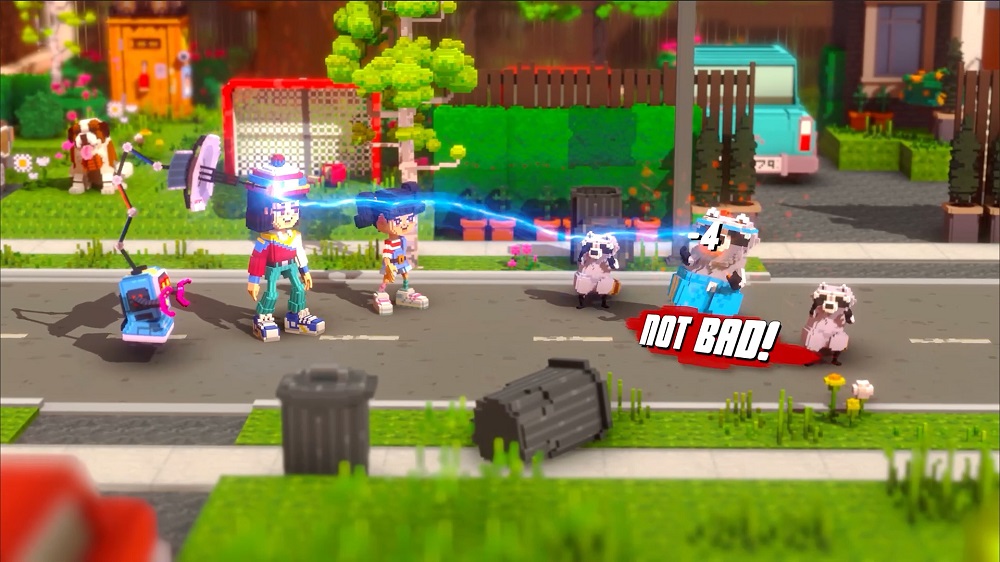 Explore every inch of the local suburbs for clues. Talk to the residents (including the squirrels!), visit the spooky pet cemetery, a rusty junkyard, and even the VHS rental store. Face a world of danger when battling a (real) monster truck, fire-spitting animatronics, a gargantuan worm, a zombie werewolf, and other terrors. Oh, and don't forget to recruit trusty pets along for the ride– no one will have your back like them!
Level up party stats in turn-based battles, recover lost items, and uncover a top secret conspiracy. So that when the time is right, Dylan can reveal a secret connecting him to the strange and paranormal.
Echo Generation pulls at the heartstrings of nostalgia with colorful voxel art, and a tale that transcends time. Reminiscent of classic coming-of-age films and horror novels from the 80s and 90s, it combines dark synthwave tunes in an original soundtrack composed by
Pusher
; complimenting a world uncannily atmospheric yet playfully creepy, all brought to life in stunning 4K resolution and 60 fps on Xbox Series X.
"We hope our quirky coming-of-age story can show people they are not alone – we all go through the realities of growing up, no matter where we live," said Martin Gauvreau, Game Director of Echo Generation. "Likewise partnering with Xbox Game Pass is incredibly important because it allows more people to share in this charming adventure."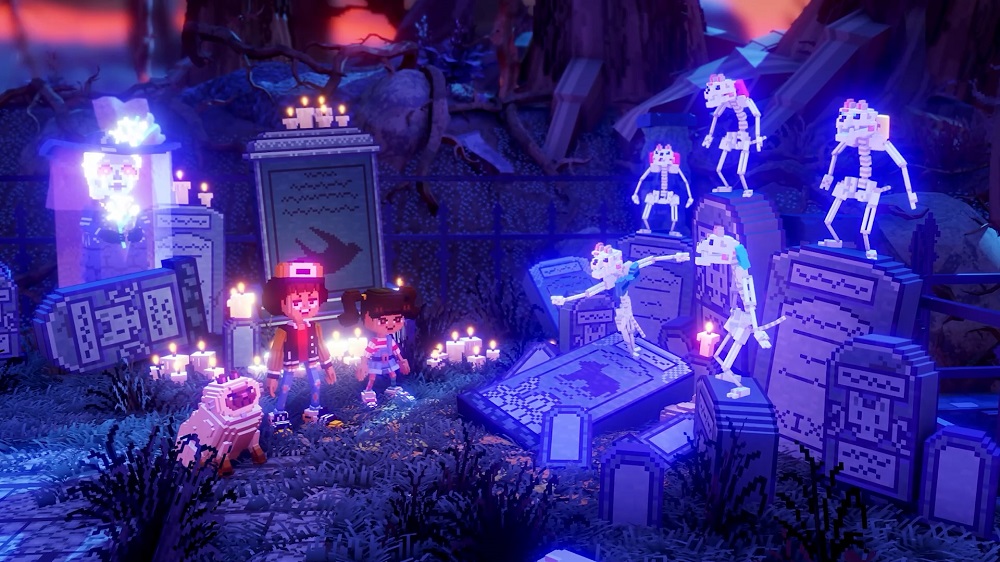 Echo Generation is available now with Xbox Game Pass and Game Pass for PC, or priced separately for
Xbox Series X|S
,
Xbox One
, and Windows PC at $24.99. It supports the English language, with more languages to come post-launch.