Kitsune Tails
, the platformer styled after beloved classics and steeped in Japanese mythology with queer relationships from 
Kitsune Games
 in collaboration with 
MidBoss
™, showcases a new trailer revealing an esteemed voice cast starring Kira Buckland, the voice of iconic NiEr: Automata protagonist 2B, Street Fighter V's Falke, and JoJo's Bizarre Adventure: Stone Ocean's Jolynne Cujoh.
Buckland stars as the purple-haired, half-fox protagonist, Yuzu, who lives and loves in the world of humans while serving as a divine messenger for the kitsune goddess, Inari. Delve into a game combining an LGBTQ-focused story of romance and identity, with gameplay inspired by some of the greatest platformers of the 8-bit era.
Angela Tran (Genshin Impact, Lake, Summer in Mara) features as Kiri, Yuzu's childhood friend and member of the kitsune nobility. She grows jealous of the human healer, Akko, voiced by Katlyn Dannes (The Homework's Revenge: Esther in Wonderland and Square Roots), after she saves Yuzu, and sparks up a blossoming romance.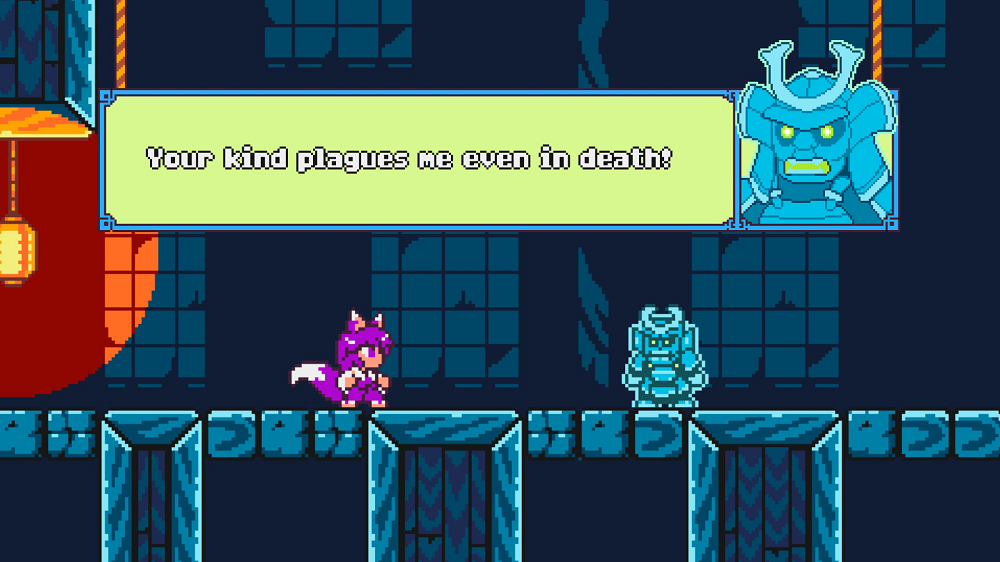 The cast also features a variety of both veterans of anime and video games along with talented up and comers. Brent Mukai (Ratchet and Clank: Rift Apart, Pokemon Masters) appears as the Cat Merchant and Mylo Reid, as heard in multiple LGBTQ titles, plays Kiri's uncle Kamino. Kellyn Stephens, a stage performer and tenor singer, makes his video game debut as the Village Elder, and actor and voiceover artist Shogo Miyakita rounds out the voice cast as the Ghost Samurai.
Kitsune Tails serves as a spiritual successor and expansion on many of the ideas introduced in Kitsune Games' political platformer 
Super Bernie World
, which earned more than 300,000 downloads across 
Steam
 and 
itch.io
. The developer plans to launch a crowdfunding campaign to help bring Kitsune Tails to life in the first half of 2022.
"Auditioning so many talented voice actors to help bring the world of Kitsune Tails to life was rewarding and a challenge to determine who was the right fit," said Emma 'Eniko' Maassen, Kitsune Games founder. "The fact we got the talent behind 2B to voice Yuzu is still surreal to me, and we hope our fans enjoy this taste of what's to come!"