Influent
, the immersive language learning game from 
Three Flip Studios
 that's been teaching second languages to more than 500,000 students on PC, enrolls scholars on Android via the 
Google Play Store
 on Thursday, April 21.
Grow your knowledge of a new language in a fun and engaging way – by playing games! Players can choose from more than 20 languages and start collecting words throughout the apartment of inventor Andrew Cross. Help him on his mission to learn as many words as he can while he live-streams the power of his new invention to the world! The groundbreaking device, known as the SanjigenJiten, can scan objects and provide its name, meaning, and pronunciation, in dozens of languages and Andrew has to find a way to prove it was stolen from him.
Discover more than 420 words throughout Andrew's apartment, anchoring their meanings and pronunciations based on the context of where you'd expect to find them in reality, just like a child learns. Play five mini-games to test your knowledge from multiple angles such as textual and verbal comprehension to achieve mastery. Earn gold stars to unlock hidden Adjectives and Verbs and even pilot a toy spaceship and blast lasers at words that match the prompt in Seek and Destroy mode!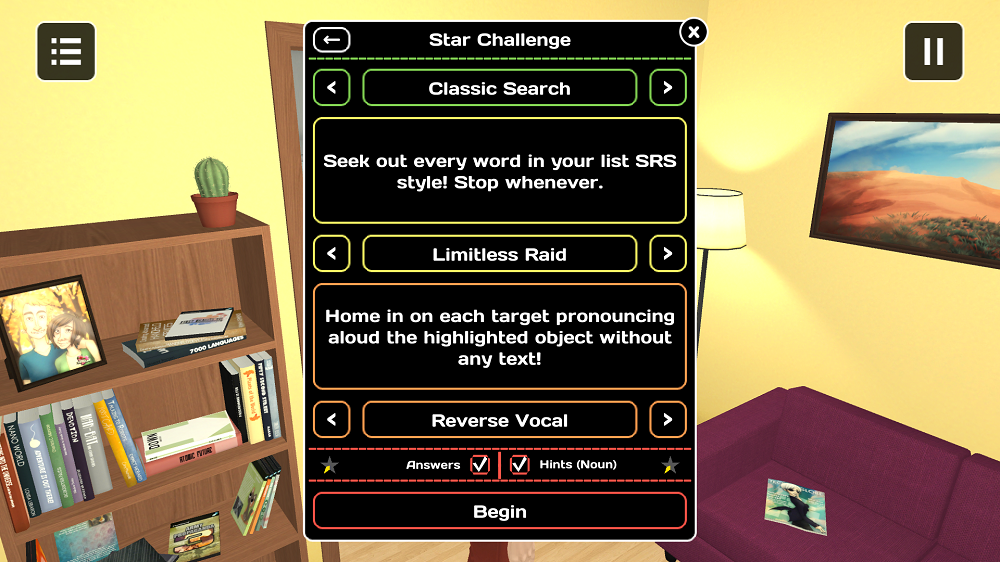 Track progression for each word in your vocab list and attain fluency through repeated success in each game, maintaining that skill over time, the same way language learning works in real life, just with more lasers!
Influent for Android contains many improvements over the original Steam version, including a revamped German translation and mobile-only Welsh, Polish, and Dutch language packs. Start playing and learning more smoothly with an overhauled tutorial and improved progress tracking. Join the community on 
Discord
 to share progress and high scores with others, regardless of whether they're on iOS, Android, or Steam.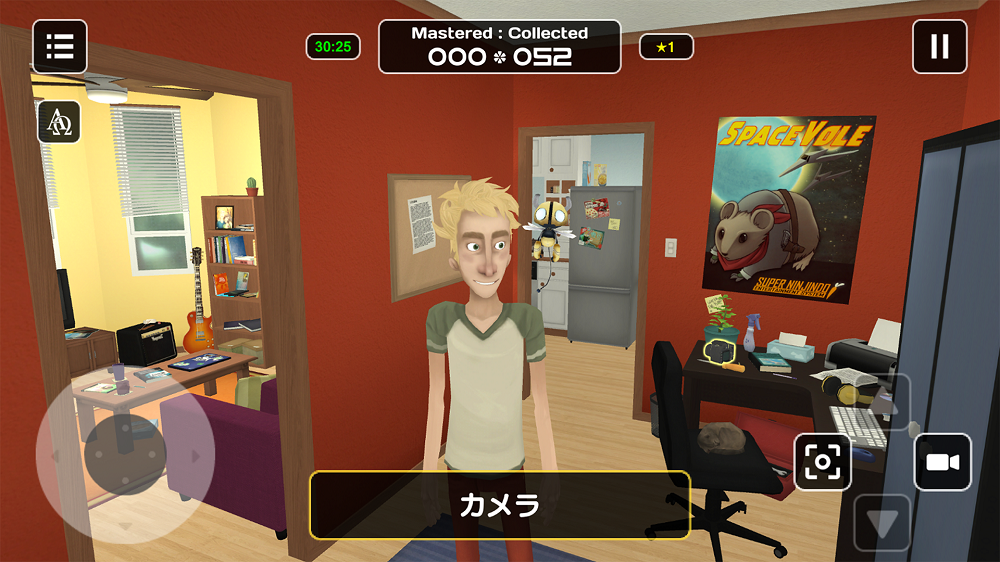 "After releasing Influent for iOS, I heard from many people that they wanted an Android version," said Rob Howland, creator of Influent and Co-Founder of Three Flip Studios. "I've put a lot of time into optimizing the Android version and working on cool new features including an in-depth tutorial to make that first step into learning a new language as simple and fun as possible."
Influent comes to Android via the 
Google Play Store
 Thursday, April 21 as a free download with French, Italian, and Korean packs available at no cost. An additional 20 language packs are available as in-app purchases for $3.99 each.
Influent language packs include English, French, Spanish, Italian, German, Japanese, Korean, Mandarin Chinese, Swedish, Latin, European Portuguese, Brazilian Portuguese, Norwegian, Danish, Finnish, Hindi, Ukrainian, Hungarian, Dutch, Polish, and Welsh.