Cartel Tycoon Review written by Roos Heilig.
Always fancied yourself to be a drug lord in another life, but the law gets in your ambition? While we cannot promise real-life riches (and have you depicted in an episode of Crimewatch), tinyBuild Games has that blueprint in the form of Cartel Tycoon. Developed by Moon Moose using the Unreal engine, this strategy simulation game allows you to create an empire of your own, through a combination of agricultural knowledge, and essential connections.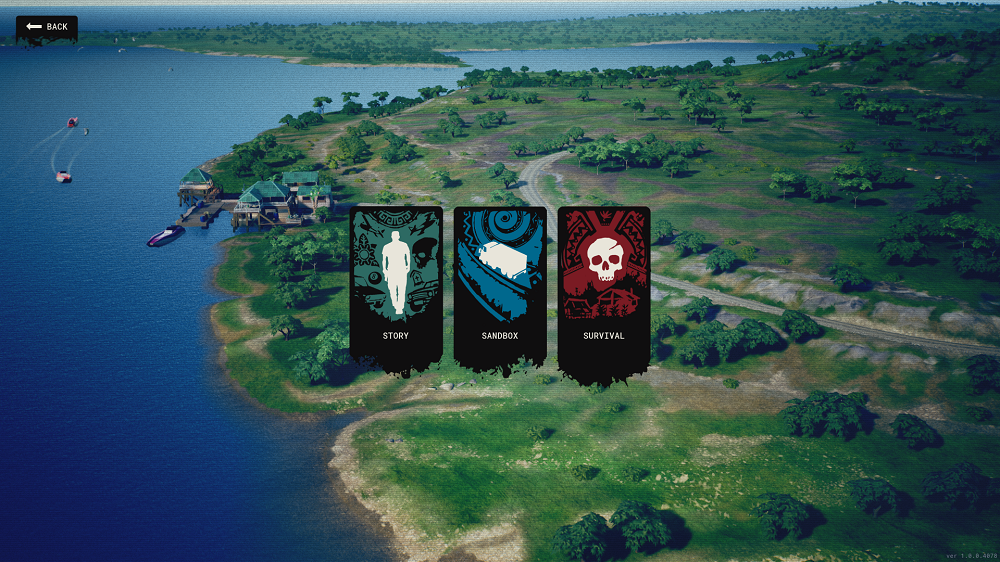 Do not light up those Cuban cigars and sip on the finest tequila just yet though, every hefe has to begin from somewhere. Like every criminal mastermind, understanding how the industry works is essential in playing Cartel Tycoon. Upon accessing the menu, you are greeted with three options (Story, Sandbox and Survival), each geared progressively towards your understanding of Cartel Tycoon. Push it to the limit? Tranquillo perro, the Teotihuacan was not built in a day, so it is best that you understand fundamentals through the Story mode. Divided into three parts, your journey begins with the Tutorial, where Cartel Tycoon begins by introducing the Romero family. Playing as the prodigal son Mauricio Romero (aka Zorro), you are given an overview of the country by your uncle Salvador "Cobra" Romero, who serves the cartel as a capo.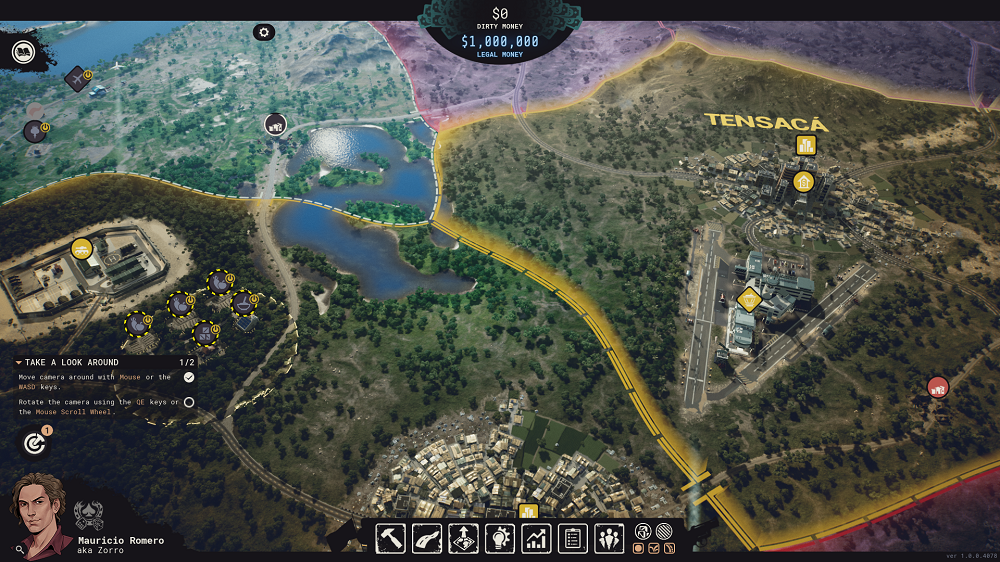 Not all of the grass is green with your family's money though, as each area is demarcated by different cartels, not forgetting several figures of interest which could aid in potential expansion throughout the Cartel Tycoon gameplay. While Zorro is relatively inexperienced (not to mention, anything but drug lord ready), the in-game hints and easy navigation allows you to quickly grasp what is required. Be it the building of factories, creating pathways for easy transportation, and establishing primary contacts, Cartel Tycoon keeps its gameplay simple, while ensuring that you do not get high on your supply prematurely. Understanding the family business is one thing, but to maintain and dominate rivals ultimately lies in your strategy. Do you intend to spread fear through bloodshed, or manipulate politicians without a trace of involvement? Your destiny lies through the roads that are built, the quality of the goods, and creating networks that will cement Romero as a force to be reckoned with.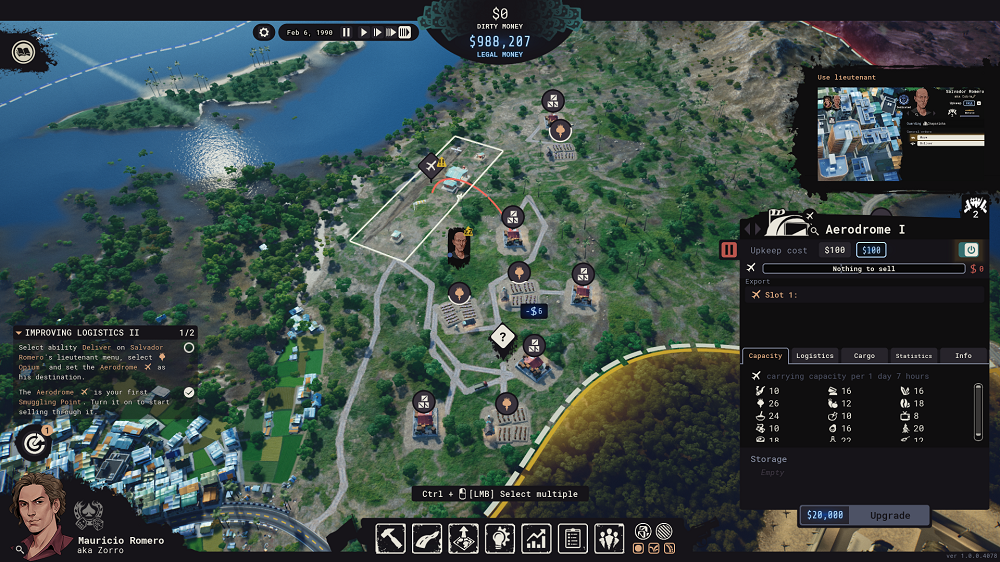 For legal reasons, we cannot disclose our location on where this game was being played (or how Jio Play Game is funded), but here is a clue; Cartel Tycoon on Steam. In addition to social media links, keep a lookout for constant updates from the game. Aside from enhanced bundles, there are plans in expanding Cartel Tycoon and ensuring that your drug lord fantasies are kept alive.