Unusual Findings Review by Roos Heilig.
Despite what you think, the game Unusual Findings is not a knock-off version of THAT other pop-culture phenomenon. Also, they do not have a Brimstone Society either so stop flooding the mailboxes of publisher Buka Entertainment, developer Epic Llama Games, or those guys from Unity to release bootleg merch. Because what they have given us however, is a retro-style game with relatable 80s references, cheesy teenage horror hijink and…. You Spin Me Right Round by Dead or Alive as the  main soundtrack?!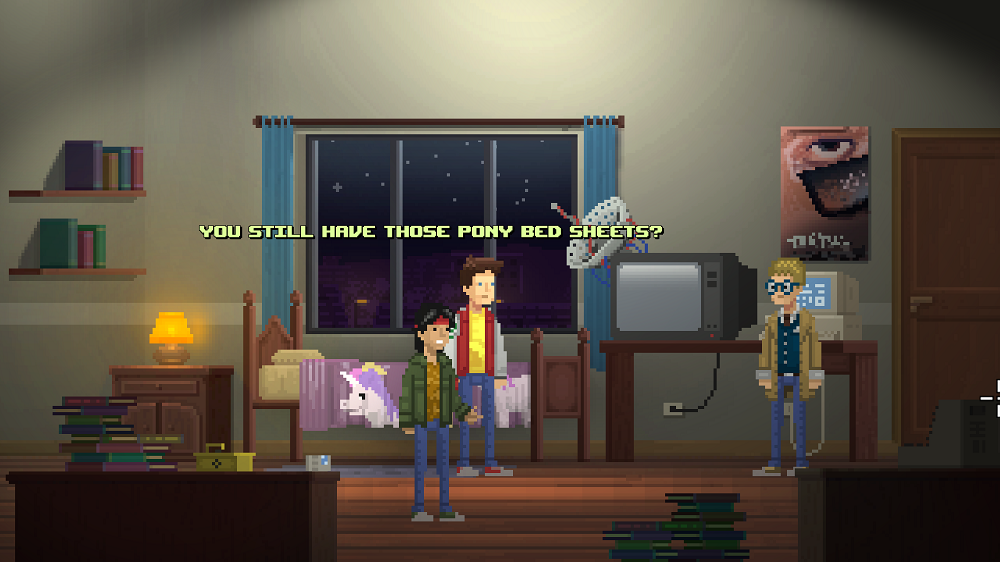 So pause that Netflix subscription, and step into the virtual world of Unusual Findings, where there was something strange in their neighbourhood. But nobody called up the trio of Vinny, Nick and Tony, who just wanted to break curfews and watch unscrambled adult channels together. Sadly, their plans for a circle jerk went limp upon noticing an unusual sighting in the sky and of course, they had to investigate (because this was set in the 80s, where curiosity overruled logic). Unfortunately for the  boys (and me), it was not Lisa from Weird Science but rather, a mysterious blue liquid that they discovered. Plus a park ranger whose brief cameo was met with an unfortunate end by your token alien antagonist.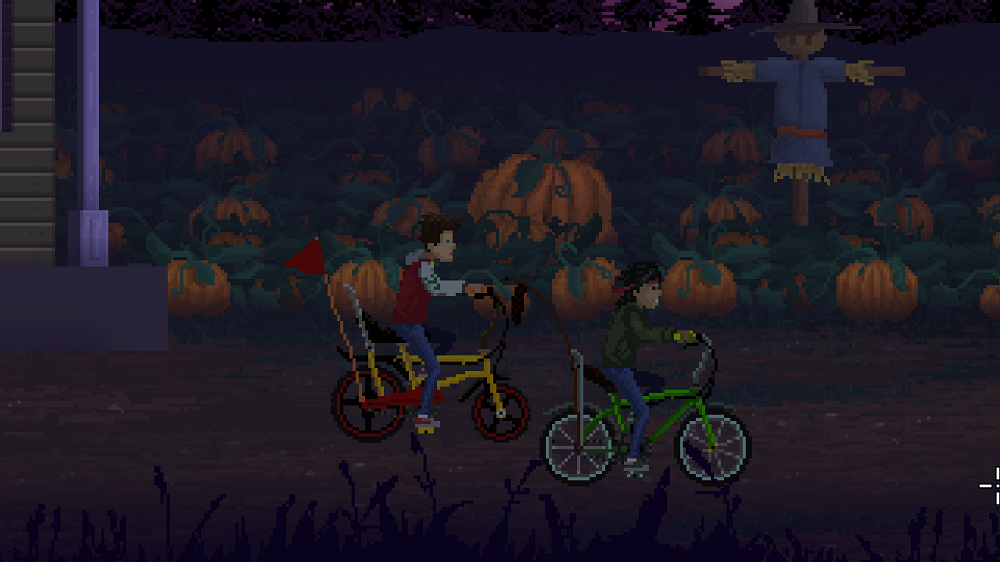 Nobody is going to believe that in a heartbeat however, because who would believe a trio of hormonally charged teenage boys? Yet, the click-and-point adventure game decides to defy those odds anyway, through a series of challenges that come their way. Discover seemingly useless items through rummaging various places, converse with various NPCs (including the archetypical 80s antihero Sna…. I mean, Butch), all while getting consistently rejected by those cynical adults. While retro gaming has made a comeback, with an entire genre dedicated to them (such as Unusual Findings), it takes lots of conviction in getting noticed. Thankfully, it is evident that Epic Llama has done their homework and expertly crafted a storyline that pays homage to an iconic era in cinematic history.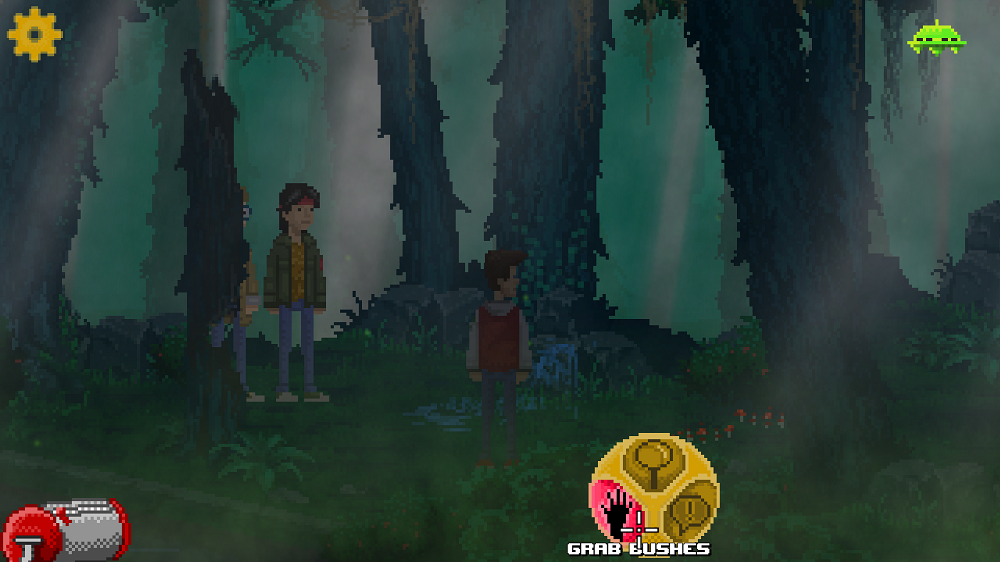 For those in the know, these subtle callbacks can be found throughout Unusual Findings and its knack for getting nostalgia right definitely blends well with Epic Llama's intended gameplay. While some indie games are blindly rushing into the retro game category and blatantly ripping off classics, Unusual Findings is a rather peculiar discovery. Thankfully, one that promises to have a higher lasting power due the game's authenticity by doing a niche genre right. Download Unusual Findings on Steam today.