Hell of an Office
, the satanic speedrunning first-person platformer from developer 
43 Studios
 and publisher
Joystick Ventures
, dashes through the fiery gates of the buttoned up corporate abyss and into Steam Early Access for PC on Tuesday, March 14, 2023.
Escape the literal business underworld and a boss that is the actual devil by precisely platforming through the Seven Ten Circles of Hell, racing against the lethal lava rapidly rising every second. Grasp the only tool for survival, an all-powerful stapler granting the power to dash, rocket jump, and grapple across 100 devilishly challenging levels. Only with the help of the company mascot, Mr. Stapley, can employees find a way out of this fire and brimstone.
Each circle of the inferno introduces a new threat to a healthy work-life balance at the company, HellO, like wall covered spikes, spinning saw blades, and searing lazer beams. Thrive in these fast-paced work environments by flying through wind tunnels, cathartically burning overwhelming stacks of paper, gaining a leg up over coworkers with bounce pads, and thinking outside the box with portals.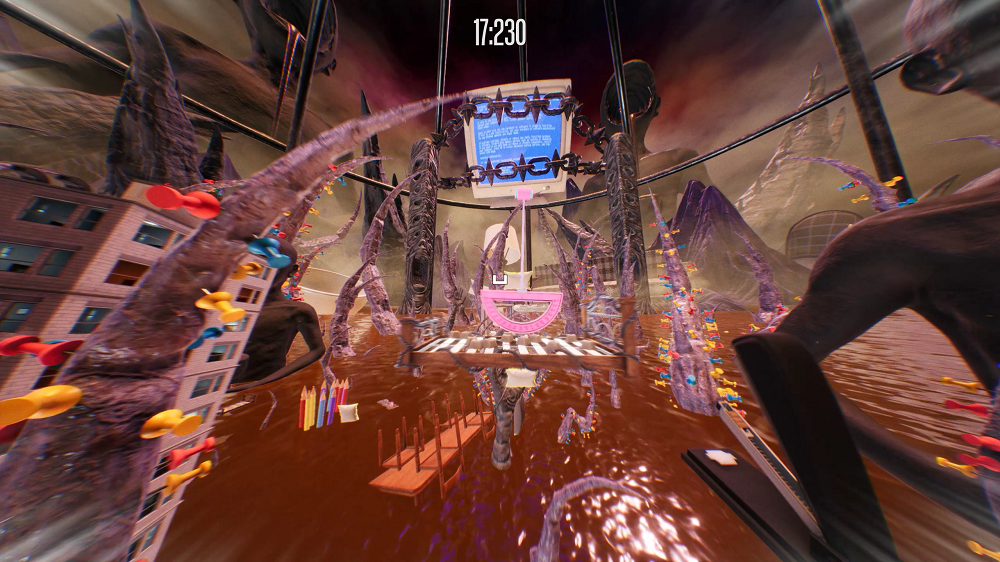 Rebel against the CEO of HellO, Stan Morningstar, and shakeup the management. Break the game to climb the corporate ladder and end up at the top of the online leaderboards. Create custom routes through each stage, thanks to versatile and addictive level design, to achieve all of the fabled Diamond Rank times, and maybe unlock a secret promotion…
"Speedrunning has become its own adrenaline pumping genre over the years and Hell of an Office is here to claim the throne," said Ivan Carrillo, Managing Partner for Joystick Ventures. "Speedrunners can work hard at earning promotions toward the top of the leaderboards while taking their career frustrations out on a diabolical boss this March. The game offers a peek into the perception of what corporate office life is like from a group of Gen-Z's. Honestly, I don't think they're far off!"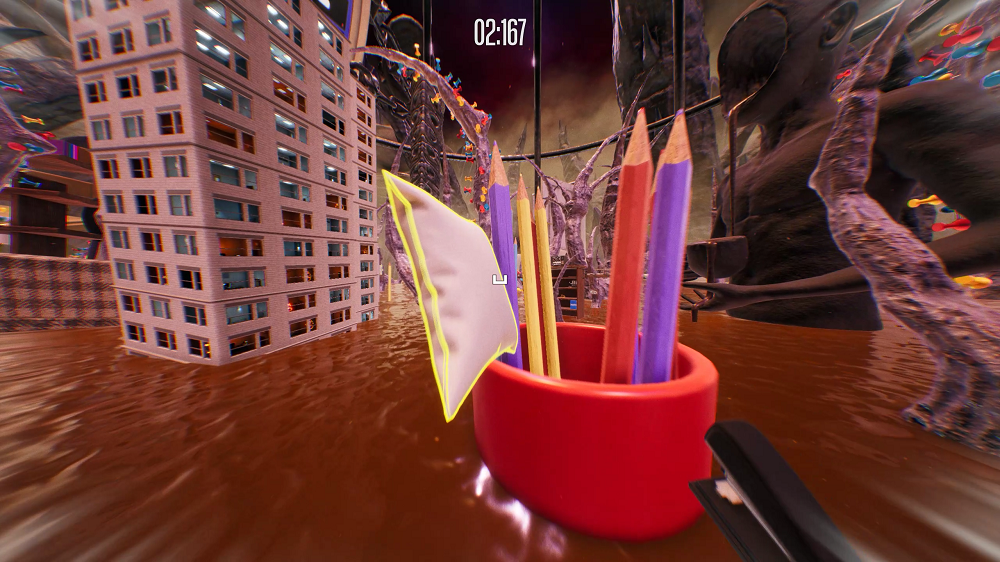 Hell of an Office submits its application to work at Steam Early Access on Windows PCs March 14, 2023 for $9.99 USD with English language support. For more information on Hell of an Office, please visit the 
official website
, follow the game on 
Twitter
 and 
TikTok
, and join the community 
Discord
.