9 Years of Shadows, the radiant pixel art Metroidvania from developer Halberd Studios and publisher Freedom Games, brings color to the world on PC via Steam and Epic Game Store beginning Monday, March 27, 2023, as well as Nintendo Switch in Q3 2023.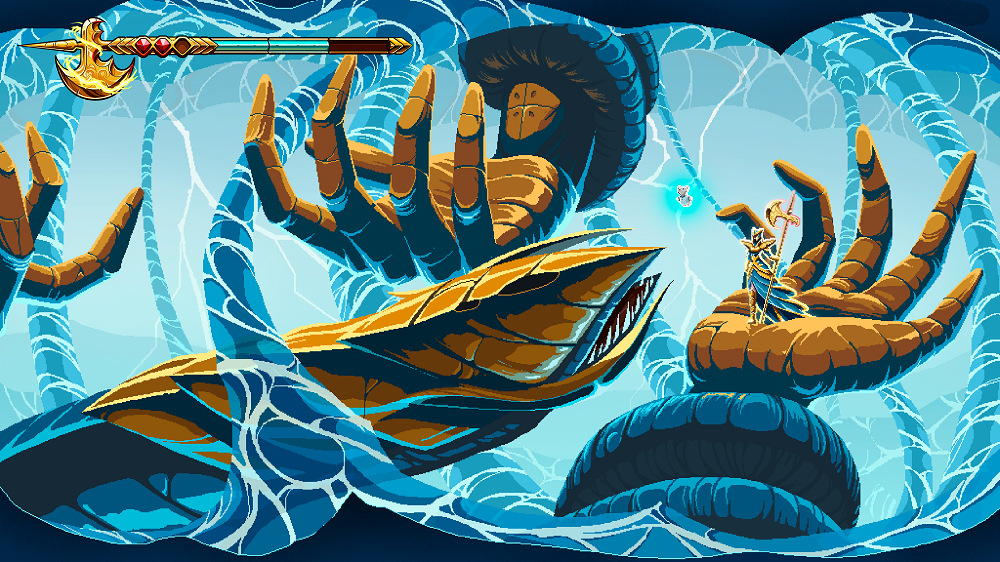 Return hope and color to a cursed, grayscale world as Europa, a young warrior who refuses to continue to live life in the shadows. Alongside her mysterious healing teddy bear Apino, battle against primordial enemies and bosses to reach the source of Castle Talos's curse. Convoke elemental powers from legendary gods like Poseidon, Gaia, and Helios to boost attacks, take advantage of enemy vulnerabilities, grant new traversal options, and dawn beautiful armor.
Traverse the handcrafted pixel-art castle, inspired by nostalgic 90s anime and filled with sinister secrets to uncover. Starting in the golden hallways of Talos' Entrance, map out junction points between the dark Forgotten Pond, oriental Eucalyptus Garden, lonely Upper Quarters, among other zones. Discover hidden paintings evoking feelings of Hope, Despair, and Demise that transport Europa and Apino to hidden, other-worldly temples that will test their bond.
Revitalize the world with colorful attacks in tempo to a breathtaking soundtrack, meticulously scored in a soothing 432hz by celebrated composers Michiru Yamane (Castlevania series) and Norihiko Hibino (Metal Gear Solid series). Meet these songsmiths as in-game NPCs who aid in Europa's journey and teach ability granting musical pieces. Embrace the visual and musical art that is the soul of 9 Years of Shadows and restore that same beauty.
"Painting the visuals of this world alongside the melodists behind the soundtracks that defined our younger years has been a surreal and defining experience," said Miguel Hasson, Creative Director of Halberd Studios. "We value the positivity and patience from our community and have no words to express our thanks. Hopefully delivering a high-quality Metroidvania will do more than just fine!"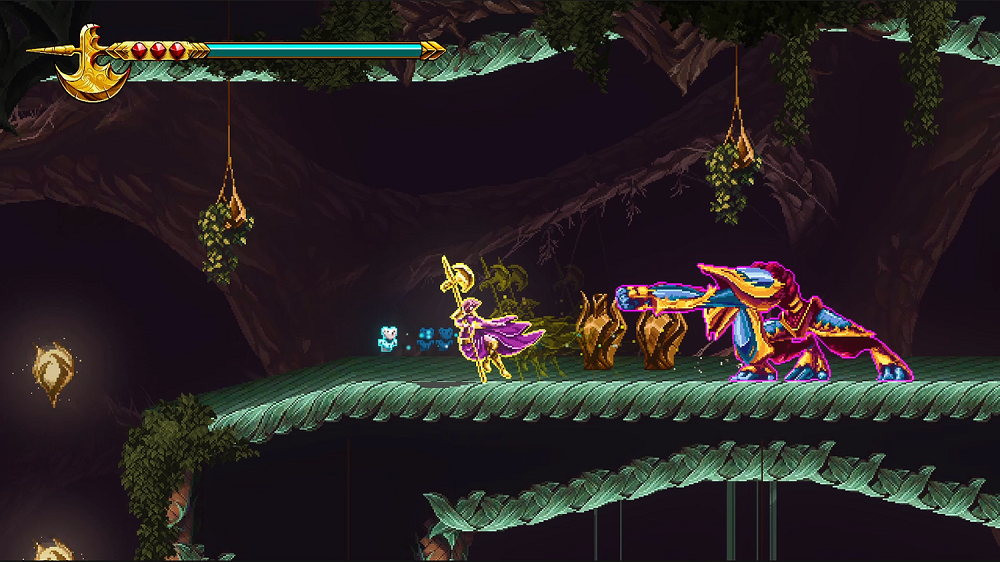 9 Years of Shadows will be available on PC via Steam and Epic Game Store on March 27, 2023 for $19.99 USD with English and Spanish language support. The Nintendo Switch version will arrive in Q3 2023. To learn more, visit 9 Years of Shadows' official website, join the community on Twitter and Discord, and search #9YearsofShadows on social media.