The signs have always been there all along, from The Space Race to Ivan Drago making sure that Apollo Creed is living in America, six feet under. The colossal Omega Red known as the Soviet Union might have been a divisive era, but it left an undeniable historical impact. Now take what you know (iconic propaganda posters included), add in an Iron Sky-style alternate reality and you get Atomic Heart, the stunning release from masterminds Mundfish.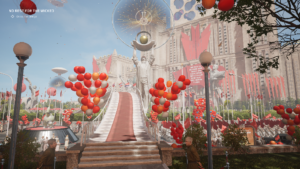 Publishing this gaming masterpiece to the virtual masses are fellow comrades VK Holding, Focus Entertainment and 4Divinity, while Unreal provides dual locomotive action with their Engines 4 & 5. Atomic Heart takes place in 1955, bizarro world Soviet Union where Brutalist architecture is intertwined with futuristic concepts such as flying vehicles and fully automated services. Greeting your protagonist Major P-3 upon launching this action role-playing game are a talking glove (the source of your power-ups and enhanced abilities) and Dr Dimitry Sechenov, prominent Soviet scientist. As the name Atomic Heart implies, it centers around the themes of science, technology and totalitarianism which is evident throughout every scene. While Dr Sechenov has created the neural network 'Kollectiv' and a special substance called 'Polymer', it pales in comparison to the next phase of their regime. Accelerating this goal towards utopia is Facility 3826, a top-secret military facility responsible for manufacturing robots, with the latter acting as fodder for 'THOUGHT'. Robots serving Man, the manifesto going to plan and soothing Soviet tunes blaring through the stereo of your retro-styled flying car. Until Viktor Petrov decided to rip up the manual altogether.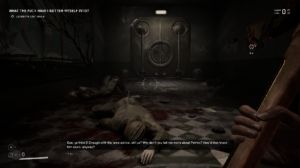 While his act of sabotage resulted in the robots revolting against humans and plunging the country into chaos, Petrov's treachery has led to one radiating question; What exactly is 'Atomic Heart', and what other revelations are about to emerge from beyond Vavilov Dungeon? Just like the seamless transition between scenes, Atomic Heart is engineered to provide you with an immersive gaming experience. Enjoy a seamless world exploring through chapters, devoid of loading screens and needless waiting times. Aside from the standard control commands and on-screen prompts, Atomic Heart is based on a first person shooter perspective with no shortage of combat taking place. After selecting your preferred difficulty level (which will have an effect on your narrative-combat experience), be treated to over 20 hours of main story campaign gameplay and for side-quest afficiandos, 15 hours worth of dungeon distraction. In addition to an ambidextrous combat system with a variety of weapons at your disposal, customise your desired skill path with just a palm. Thanks to your powered glove, select from 5 active skill branches and expand your capabilities throughout Atomic Heart. Always on the go like Major P-3? Simply sync it on your Steam Deck and never worry about losing sight of your mission!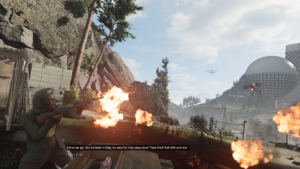 Just like Baba Zina, this game packs a lot of heat with rich storytelling that complements its historically-inspired artwork and ensuring every mission plays an important part. Atomic Heart has landed, and it is ready to maintain a gaming stronghold for 2023 on platforms such as Playstation, Xbox, and Steam. Be part of the revolution, and never ask questions!