Startup Company
really reminds me of one of the best childhood games I used to spend countless hours in which is Theme Hospital. Simulation games are one of my weakness because I will lose my sense of time and spend all my evenings building, refining and polishing my very own business.
Which is what happened to Startup Company. You play as the CEO of a small startup that wants to grow an online business that is able to reach to the masses and eventually make it to the top of the tech giants. You are responsible for almost everything, from managing your employees, balancing your assets and liabilities, to hosting your server online and make sure it doesn't burst to flames.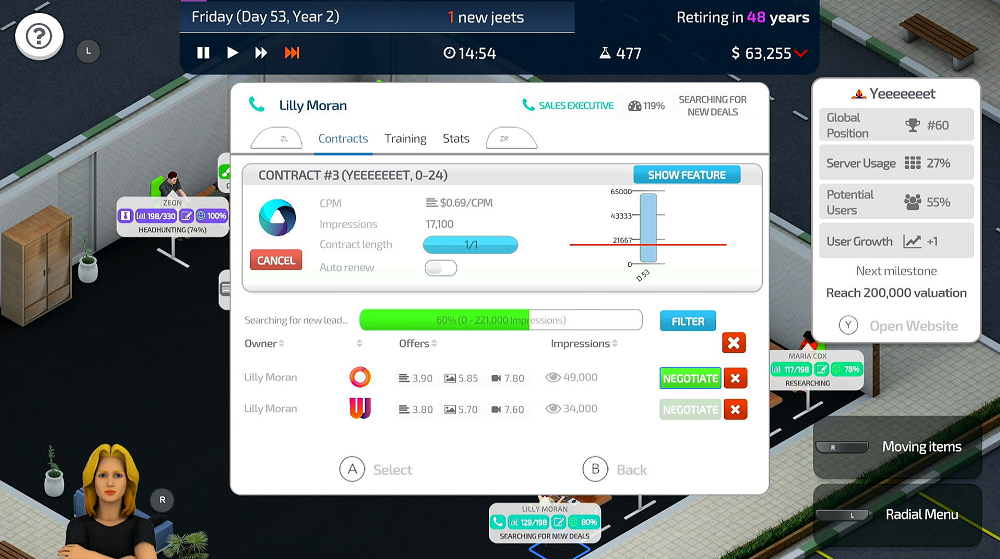 You start off with a small office space and you only have 10 employees. Slowly, day by day you grow the team and make your business recognised in the tech world. Fortunately, there is a guide for you to follow step-by-step on how to grow your business. Eventually you will be able to hands on practically everything and try not to burst your business equity.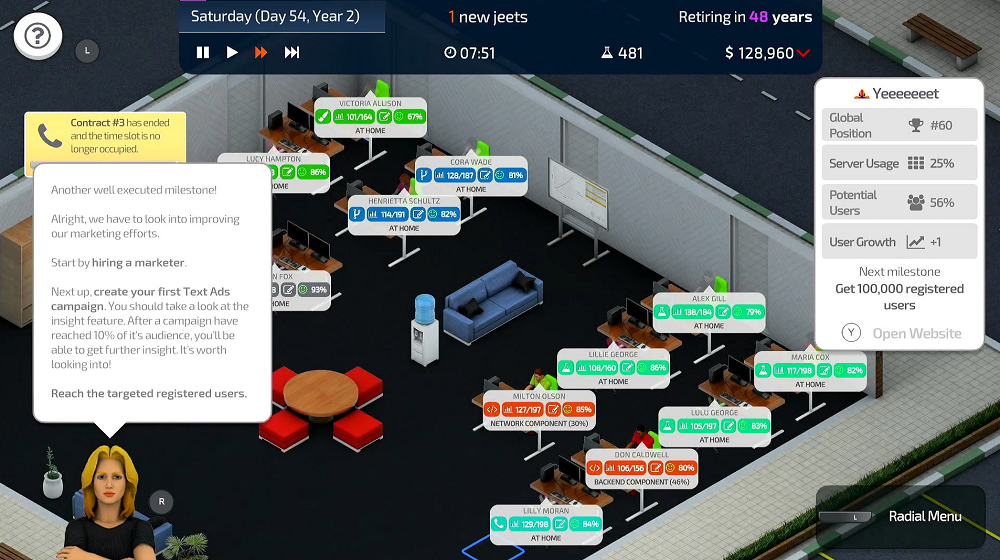 Your website is your source of income so you have to quickly make sure you have Advertisements to run in order to generate income, and also not to lose visitors. With bigger visitors comes bigger responsibilities to make sure your online server is always in perfect shape. By having researchers, designers and developers, they are able to make sure everything is working perfectly.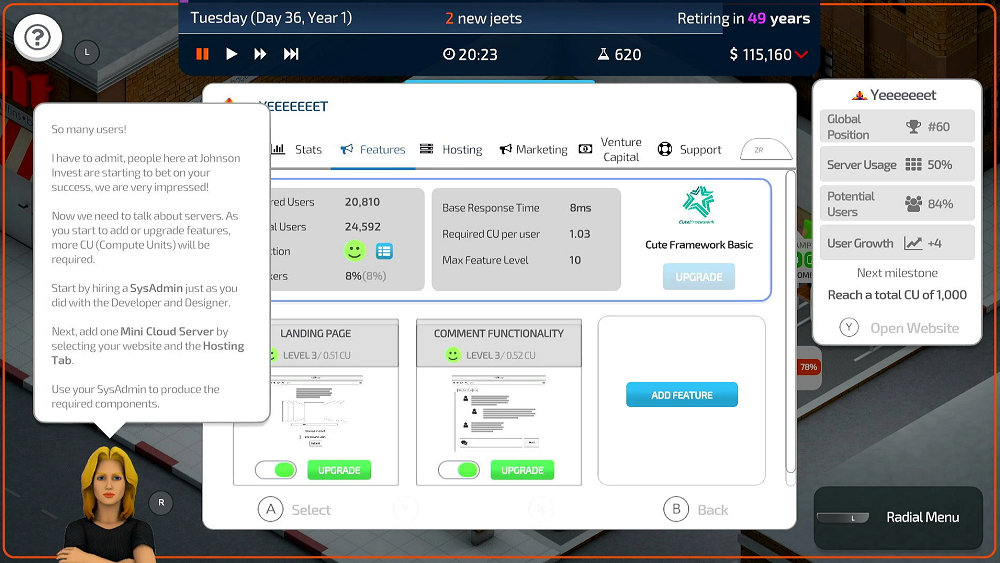 Eventually you are able to unlock lead developers, sales executive and system admins to make sure they are able to manage and generate revenue on your website.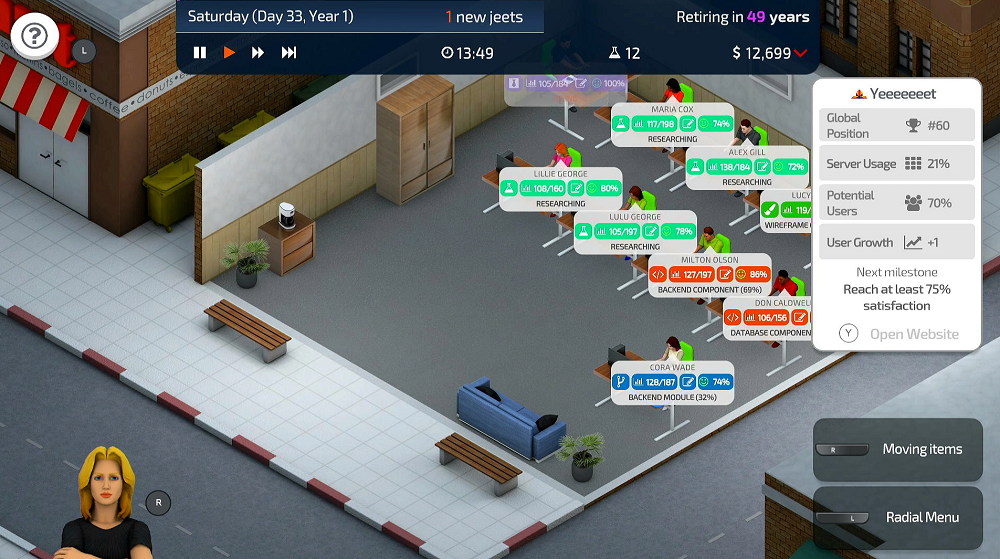 Startup Company is definitely the game for players who love sandbox building, immersing yourself into building and handling a business. Fun, addictive and definitely a good way to lose your time in such an addictive game.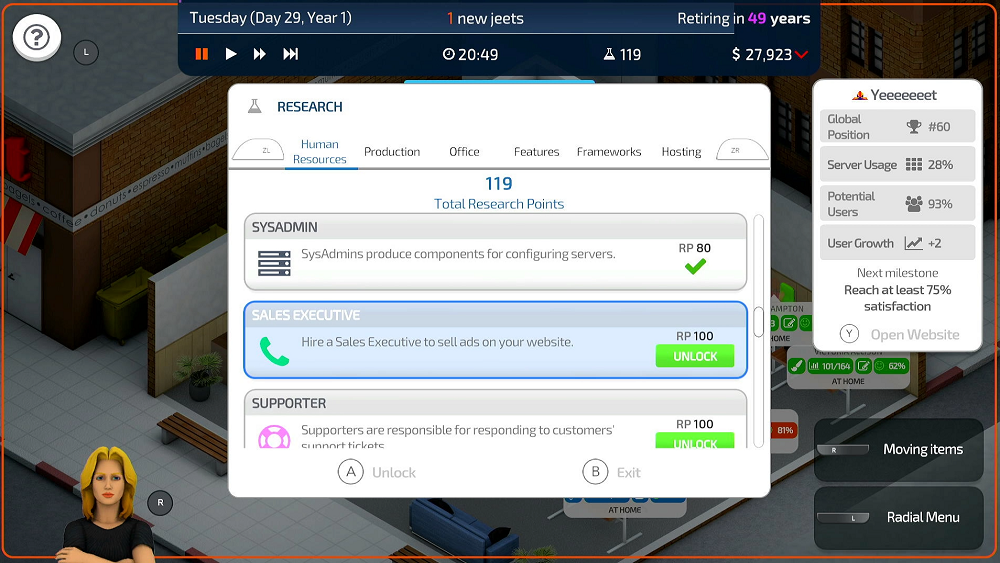 Thank you StridePR for the review code, Startup Company is out now for all platforms!