Warner Bros. and Saber interactive have announced World War Z for PlayStation 4, Xbox One, and PC and they will launch it in 2018. Wah that is some interesting news. Now I have watched the movie, World War Z. Directed by Marc Foster and Brad Pitt as the main star. It's a pretty decent movie and the cool thing is, there are shit loads of zombies in it. Sorry. What I meant to say is, there are shit loads of RUNNING zombies in it. The walking ones, I can tahan, it's the running ones that freak me out.
Now judging from the announcement trailer. Which has a damn cool tagline at the end. There are gonna be shit loads of running zombies in the game as well. Fun yet a little scary. But I am definitely looking forward to killing "zekes" and screaming like a little girl when I die.
Here's an overview from Warner Bros.
Featuring massive swarms of zombies who rush their living prey. World War Z is in production for the PlayStation 4 computer entertainment system, Xbox One and Windows PC.
"World War Z is a name synonymous with heart-pounding fear and action. We're excited to finally capture that energy in a fast-paced and gruesome experience crafted specifically for modern consoles and PC," said Saber Interactive CEO Matt Karch.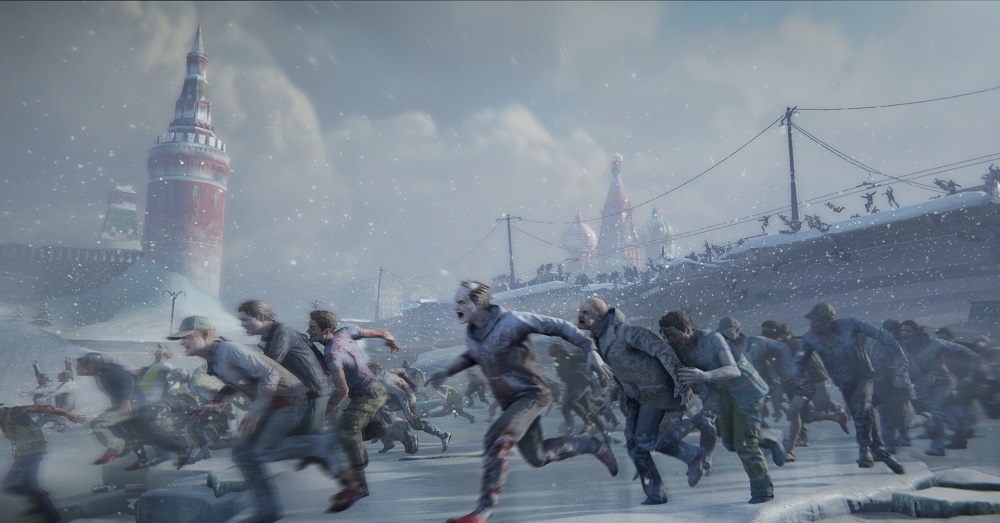 World War Z's co-op campaign focuses on unique survivor stories and missions around the globe, including New York, Moscow and Jerusalem. Use traps, barriers and the environment strategically to stay alive while unleashing a storm of firepower with a variety of weapons on the unrelenting hordes of the undead.
"Saber has tons of experience working on high-quality games and they've done a great job capturing the massive, frantic hordes of 'zekes' that sets our franchise apart," said Bil Bertini, Executive Vice President of Worldwide Licensing for Paramount Pictures. "They have created a fiercely original experience in the rich universe of World War Z that fans are sure to love."