Today, I met up to have a chat with Aaron from GameXtreme, at one of his shops in Tampines Mall. Aaron, who has been in the gaming industry for 14 years now, started out at Blk 921 Yishun Central by renting out PlayStation 2 by the hour and selling PlayStation Portable (PSP) games and sets.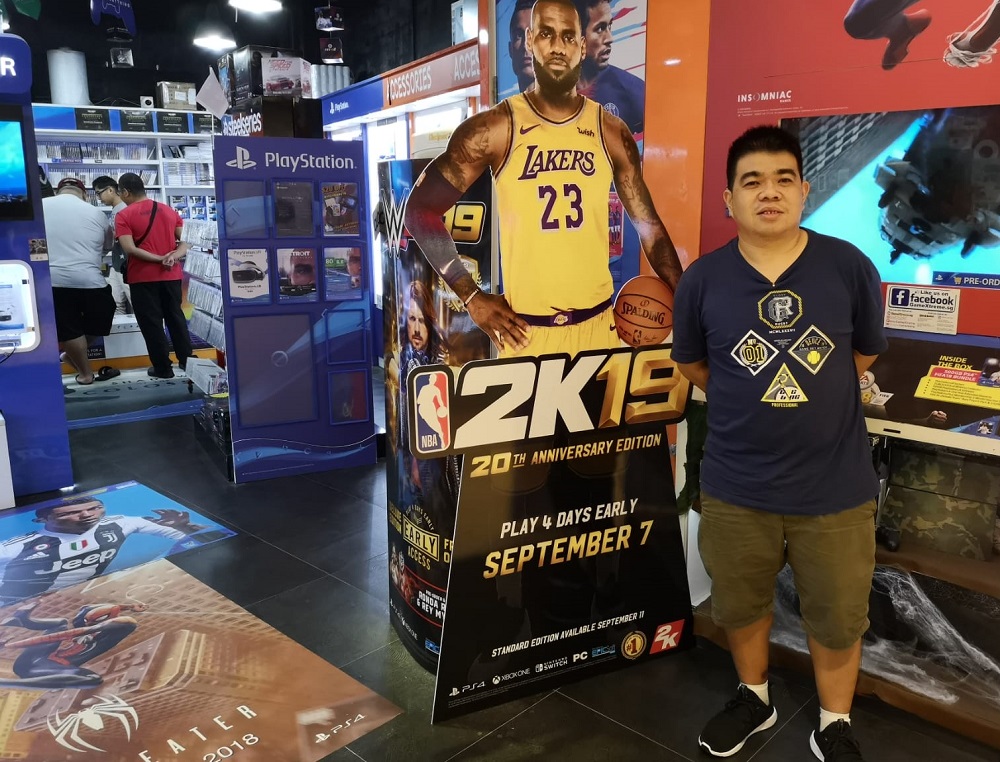 How did GameXtreme come about?
We started as Buy 2 hand and as the gaming industry grew, we decided to change the name to GameXtreme.  
How many outlets do you have?
We have 2 main gaming outlets (Tampines and Yishun) and 3 mobile shops.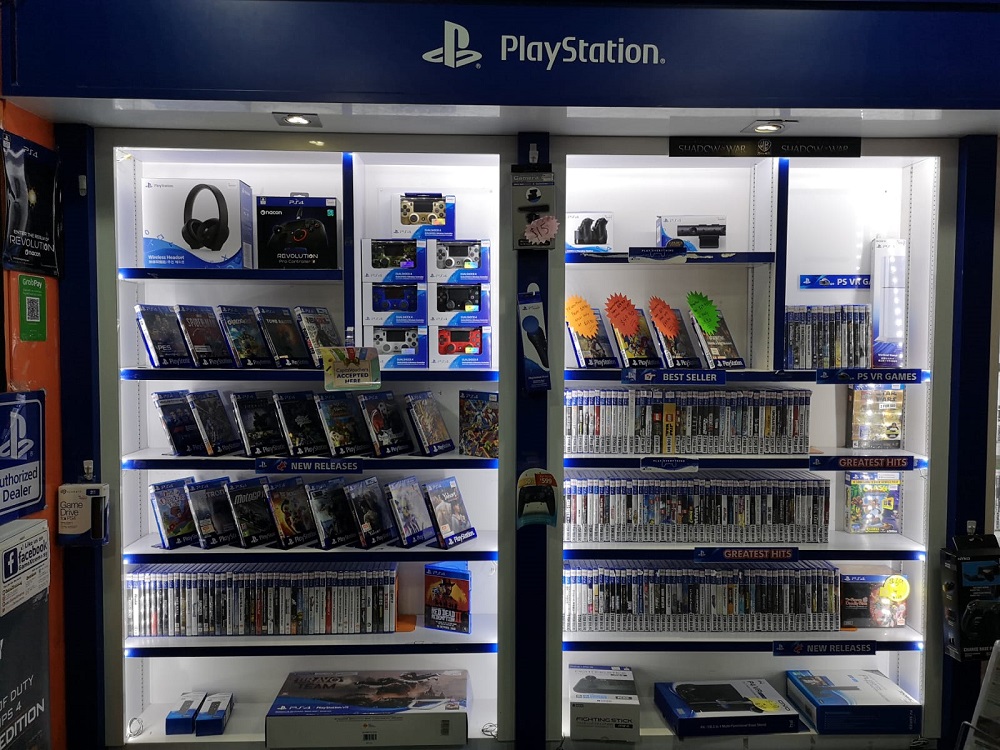 Any particular reason why you started this?
No particular reason. it's just that when we were selling PSPs, business grew and so did the expansion of our products. And I'm definitely not a gamer by the way. Hahaha. The only few games that I play are NBA and Skyrim. Skyrim's a definite favourite because there have been many long hours spent at that game. And I have played Skyrim on almost all platforms. PS3, PS4 and Switch. Hahaha.
For the two main outlets(Tampines and Yishun), was location important for you?
Yes and No.  Maybe 8-9 years ago, perhaps location was important but as time goes by, a lot of people go online and we have been in these places for quite long especially Yishun. And the location in Yishun isn't really great even though it is located at Golden Village Yishun, there is very little crowd. But we have been serving the gaming community in Yishun for so long and have a good rep with them. We also have a big customer base who buys only from us. Another reason why customers always comes to us is because we provide a unique service which is Trade–in. We have one of the best trade in services in Singapore and we have been doing this for a long time. We buy working or spoilt products. Not just consoles alone, even mobile phones, tablets and laptops as well. We also have a big variety of used games also.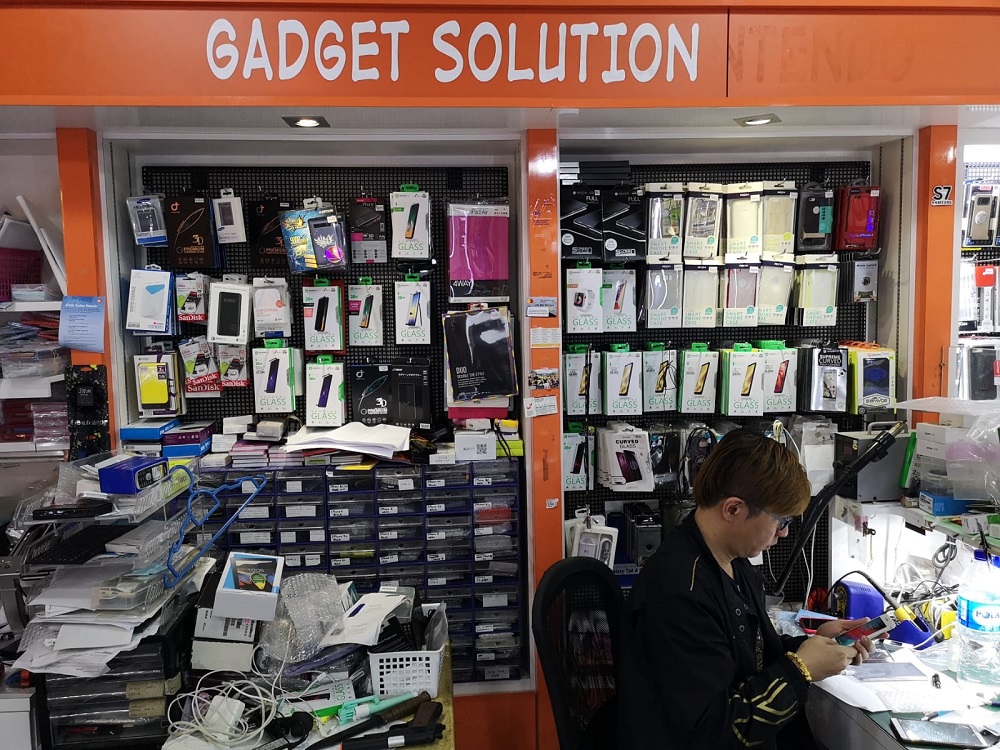 Any particular games you are looking forward to being released this year?
Red Dead Redemption 2 and Pokemon on Switch. I'm curious to see how this will affect the market.
Why do you say that?
Because there is a significant change in consumer behavior and this upcoming Pokemon will be showing the potential of Nintendo Switch in the local market.
So you are saying once this Pokemon Switch is out, there will be a rise in sales for Switch consoles?
There will definitely be a rise in sales. It's just that, I'm curious to see the potential and how big the market will be when the Pokemon Switch comes out.
As for Red Dead Redemption 2, I have seen the trailers for it even though I have not played the first one. It will be huge. Rockstar doesn't really make a lot of games in a year. They always take their time and make a game every few years and make sure that it's good.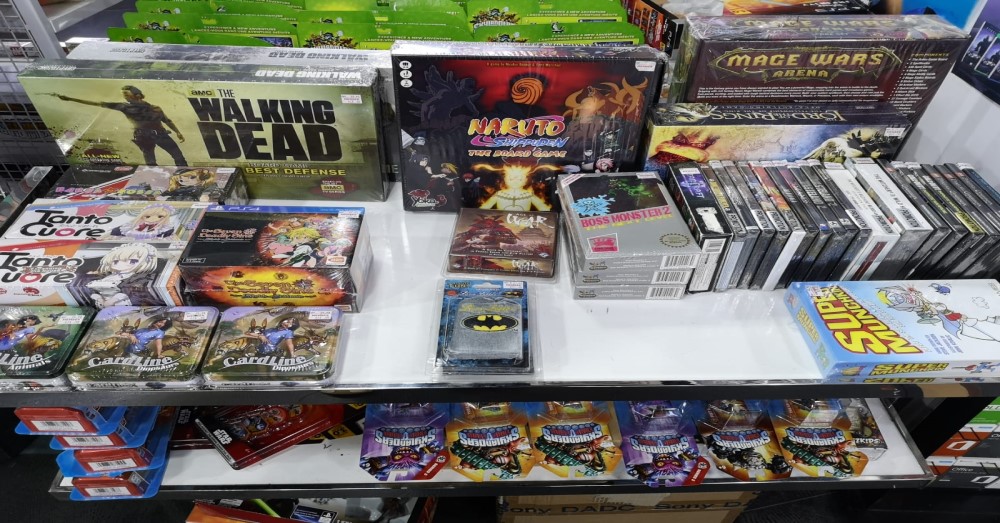 Nowadays quite a number of people buy their games online, does it affect your business?
Let me share with you, my experience. About 3 to 4 years ago, when Steam cards were on sale. I had sold over 200 Steam cards in a week. It was then I realized that physical copies of PC games will be on the decline in the near future. True enough, nowadays nobody really buys physical copies of PC games any more. For example, those old gamers who play Football manager, they rather be playing that on an app in a tablet instead of PC. It's got nothing to do with price, it's just more convenient. Even titles like FIFA. Last year FIFA 18 didn't come with the Deluxe edition for physical copies. It's the same with this year's FIFA 19 and my pre-orders have dropped about 50 percent compared to 3 years ago. It's always like this when it comes to sports games. Gamers that usually play sports games, last for a period of about 10 months. There won't be much trade in also. And when consumers start to buy games digitally, they usually will have the habit of buying digital copies for other games as well. We have reflected this to SIES (Sony Interactive Entertainment Singapore) about the offline business being badly affected. But I do believe that this type of concept (digital copies) can be balanced out if Sony and Microsoft would invest more on physical stores.
What do you think about esports in Singapore?
It's growing but not that significant yet. The exposure and support is not fully there yet and we are usually 2 steps behind from other countries.
Why do you think we are always behind?
Basically in Singapore, it's because of our culture and we don't really invest in "hobbies". People don't have a good impression of that and we don't have much support either. Unless big companies or even our government steps in and gives that support and encouragement especially to young children. Then only can you see esports growing faster in Singapore. That might just happen in the near future because now that esports is growing globally and a lot of big companies are taking esports very seriously.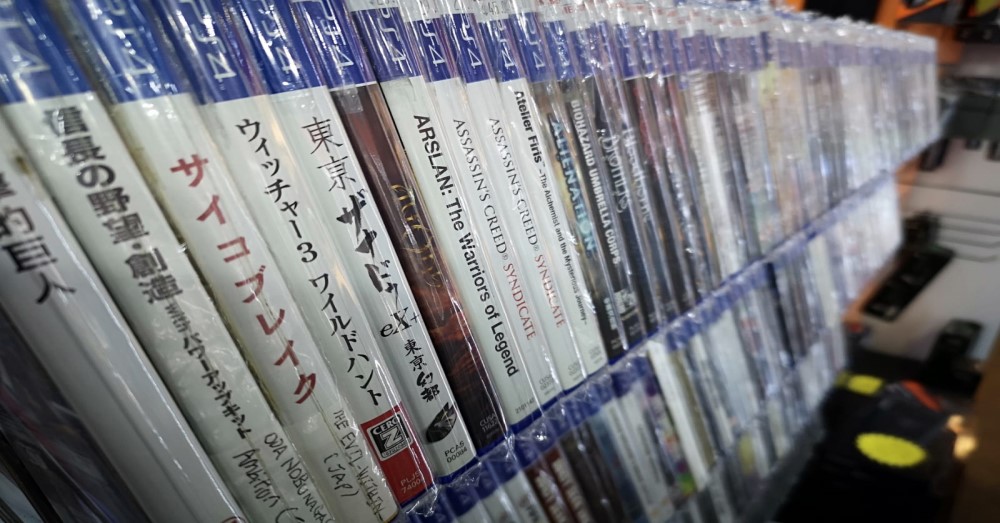 What are the future plans for GameXtreme?
We are trying to bring in more new products and provide even better services for our customers and we are expanding our trade in service. No matter how good, technology is, trade ins cannot be replaced by it. Especially in Singapore, when people do not have the confidence to go online and do trade ins. Even with Carousell (App), people still prefer to go to shops to do their trade ins. The trade in service, GameXtreme provides brings in sales as well. For the last few years, GameXtreme has been in Comex IT shows doing trade ins. We are the official trade in console partner for Comex and we have also had a few sales booths on other events as well. There are customers who don't really care whether they get a good deal, they just care more about the service provided to them. And we wish to continue giving that kind of service.
Go to GameXtreme for your gaming needs and click here for more information.