Check out our interview with Tiffani "Babyoling" Lim.
What are your favorite games? for competition and for fun.
For competition – definitely Dota 2. Since I've spent a fair bit of time and effort into training certain heroes and working out strategies, and I believe it's one of the best esports titles out there simply because of its steep learning curve and high skill ceiling. As for fun, Witcher 3 is my favourite PC game of all-time. Mobile game-wise, recently I've been playing a lot of Brawl Stars! It's like a break-time, tidbit-version of MOBAs and Battle Royale games.
And how often and how long do you train for Dota 2?
I used to train for long hours every day leading up to competitions. Say 8-12 hours (or more) when it's nearing tournaments? It takes a long time even just to grind and train up our main few heroes because of the high skill ceiling for each, and on top of that (for support players) we'd create lobbies to try out warding spots, plan out early-game rotations, test out new item builds and practice hero combinations, e.g. Shadow Demon's Disruption into Mirana's Arrow. And for all these, there's really no limit as to how much time and effort you can put into it. We're fueled by our passion and will to win.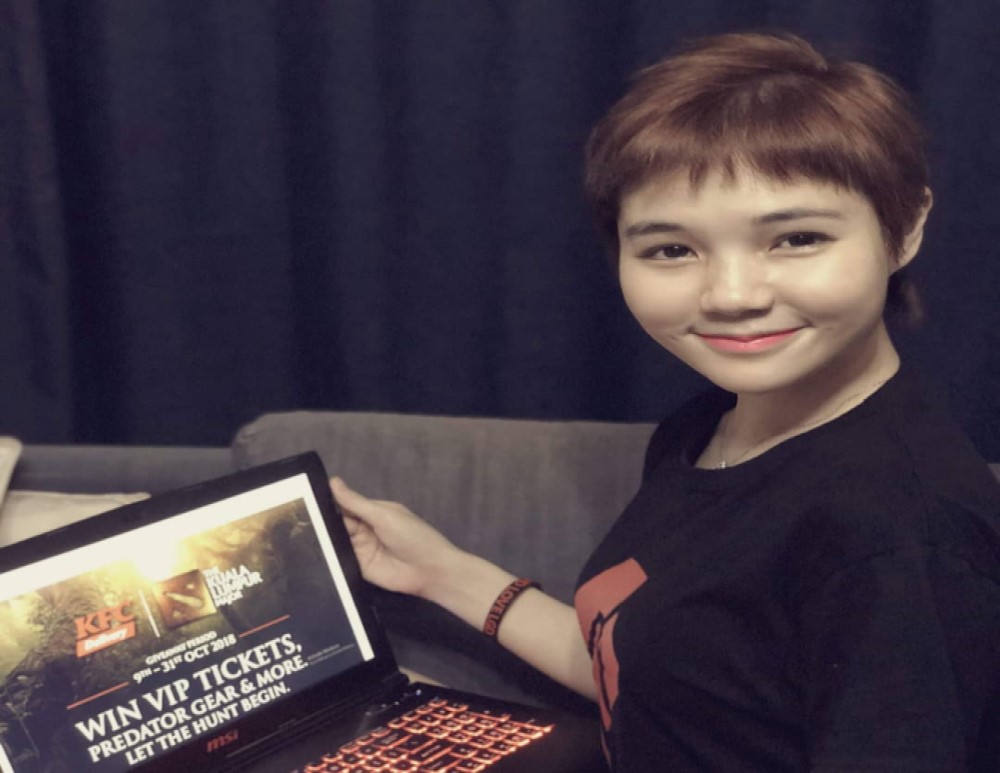 How did you get into esports?
Think the moment I learnt about the existence of an esports scene was when I first found out about Asterisk, a Singaporean all-female professional esports team led by Furryfish, who's incidentally an alumna of my alma mater. For the first-time ever in my life I was faced with the possibility that my passion can be turned into a viable career, and since then I've started training and competing in tournaments, shoutcasting at events and streaming on Twitch.
Tell us about Grills Gaming and other teams you have managed?
I formed Grills Gaming alongside a few highly-talented young Malaysian female players to participate in the Female SEA League a few years back, and we came in Champion in 2017. However we weren't able to secure the sponsorship necessary to sustain our team's transition into full-time players, so eventually we went our separate ways. Later on the team was reformed with some roster changes, but as I've taken up a full-time job with Battle Arena Malaysia, I've decided to take a backseat in the team, providing assistance to my ex-teammates whenever they need help.
I've managed Titan Esports back in 2014 as well; it was an all-star Malaysian Dota 2 roster that represented the country's hope back in the days, placing 9th-10th in The International 4. The contract lasted for a mere year but I learnt a lot about the professional esports scene from there.
That's a pretty awesome resume you got there. Do tell me more about your current job with Battle Arena Malaysia. 
For the past few years in esports I've tried not to limit myself, always learning the ropes of the various facets of the industry, be it event organizing, team managing, playing competitively, even being an on-screen talent. And my current job at Battle Arena puts all that experience to good use – I'm basically tasked with building up a brand new esports and events division for the brand, and that's been really fulfilling so far. We have planned and organized a lot of fun events to date, example of an upcoming one would be an all-female tournament called Flight of the Valkyries, so stay tuned!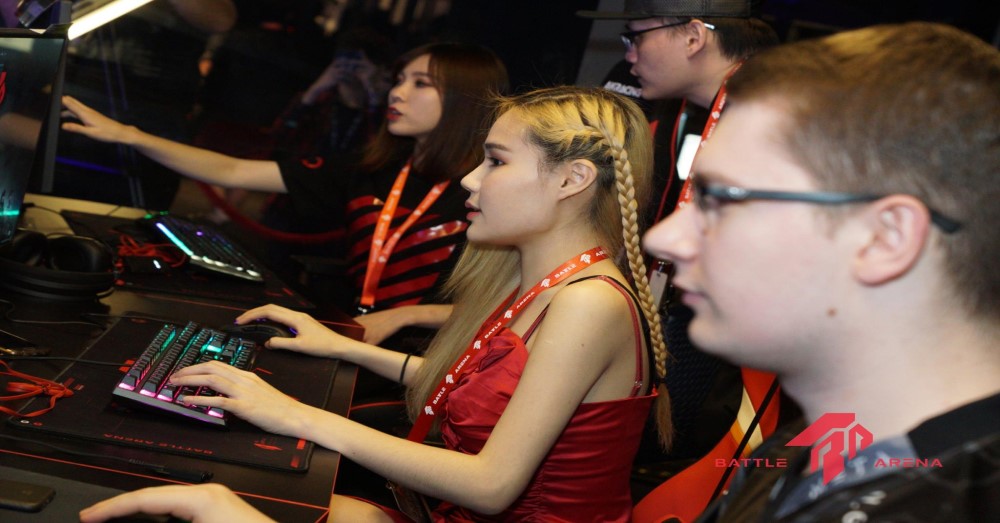 Can you tell me more about the Malaysian esports industry as well?
The Malaysian esports industry comprises of a lot of passionate individuals, many of which are pioneers who survived the initial "volunteering" phase in esports where paid jobs were scarce and yet everyone persevered on to produce great events with their own blood, sweat and tears. The Malaysian fans are also a passionate bunch who always shows support towards local esports event, something I'm immensely grateful for. Lately we've had a change of government and the new Youth & Sports Minister himself is an avid Dota fan, and he's been leading the charge in pushing esports into the spotlight, which led to the government allocating a RM10 mil budget to growing esports in 2019, which prompted Razer to pledge the same amount of investment. Things are definitely looking up, but proper esports governance within the country has always been a problem, what with the previous body eSports Malaysia (ESM) causing more harm than good to the country's reputation. Hopefully these internal problems can be solved in the year to come, and we can all focus on pulling in more non-endemic brands into the scene!
What are the challenges/ obstacles you face as a player and as a manager?
As a female player I'm always faced with gender-related issues, be it sexual harassment in games, or discrimination or stereotyping in the industry. As a female trying to find work in the industry, people tend to point you to the direction of what we call "boob-streamers", more often than not casually dismissing the possibility of professional female players, managers or event personnel. In this male-dominated industry, many tend to write females off as inferior in terms of game knowledge, industry knowledge and so on. The aforementioned type of streamers who make use of esports to gain attention on social media are probably the main cause of this situation. And that's a stereotype that many like me have struggled with and have been trying to break out of, even to this day. While it takes time, I believe that the industry will eventually notice our efforts.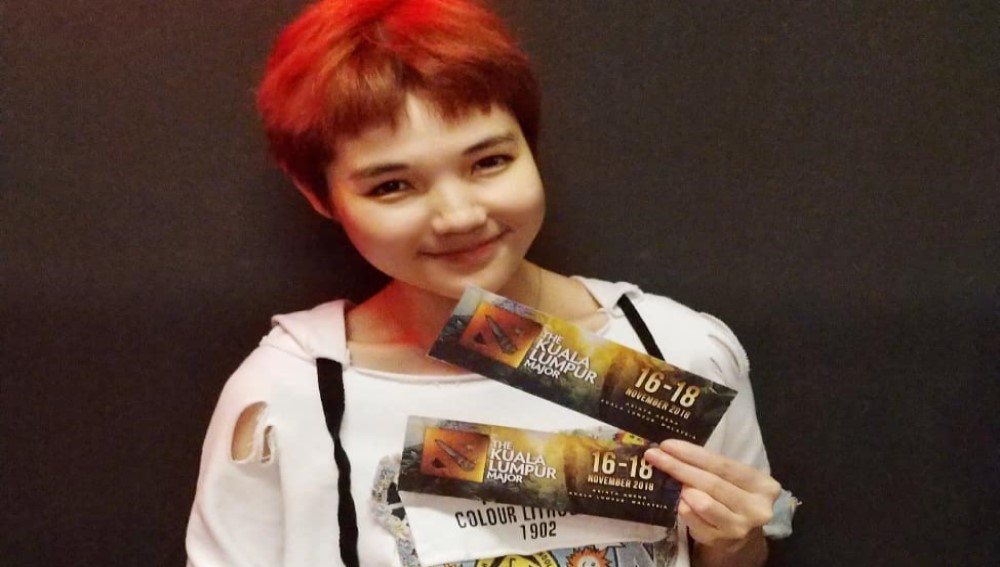 In your own words, how would you encourage young female gamers who wish to go pro?
The professional scene is harsh – there's little room for friendship rainbows and unicorns when the competition / going gets tough, so before you join the scene, please reflect and examine if you have the resolve to persevere till the end, without getting distracted by other career options within the industry. The peak period for a professional esports career is short and fleeting, as of now I'd say between 18-22 would be the best years of every competitive player's career. Past 25, your reflexes start to slow, and you'll find yourself unable to compete with the younger players on the same skill level anymore. So manage your time well and keep your eye on the end-goal. As of now the female scene is slowly growing, but we're nowhere near the level of male professional gaming yet, so manage your expectations when it comes to prize pools and rewards. Eventually, use female-only events as a stepping stone to be noticed and picked up by mixed / male teams, and always strive to be the best. Be humble and willing to learn – attitude and mindset are more valued than technical skills.