2K's Borderlands 3, the latest in the shooter-looter franchise, has unleashed further mayhem by achieving multiple record-setting milestones for both the series and label following its worldwide release on 13th September. Just five days of the launch, there was fifty percent more consumers than Borderlands 2! Thus making the fastest selling title in 2K's history. It is also the highest selling title on PC in a five day window as well.
In addition, Borderlands 3 has sold-in more than 5 million units in its first five days, leading the Borderlands franchise to generate more than $1 billion in Net Bookings and becoming the second franchise in 2K history to achieve this milestone.
Borderlands 3 marks 2K's highest percentage of digital sales for a cross-platform, cross-distribution title,
with more than 70 percent of consumers purchasing the game digitally in its first five days of release.
Borderlands 3 claimed the top position on Twitch for Most-Watched Game on its launch day and has
maintained its position as a Top Five Most-Watched Game since launch. Furthermore, Borderlands 3 has
already generated more than 14 million hours of content viewed on Twitch – more than half the
viewership that Borderlands 2 generated in its seven-year lifetime.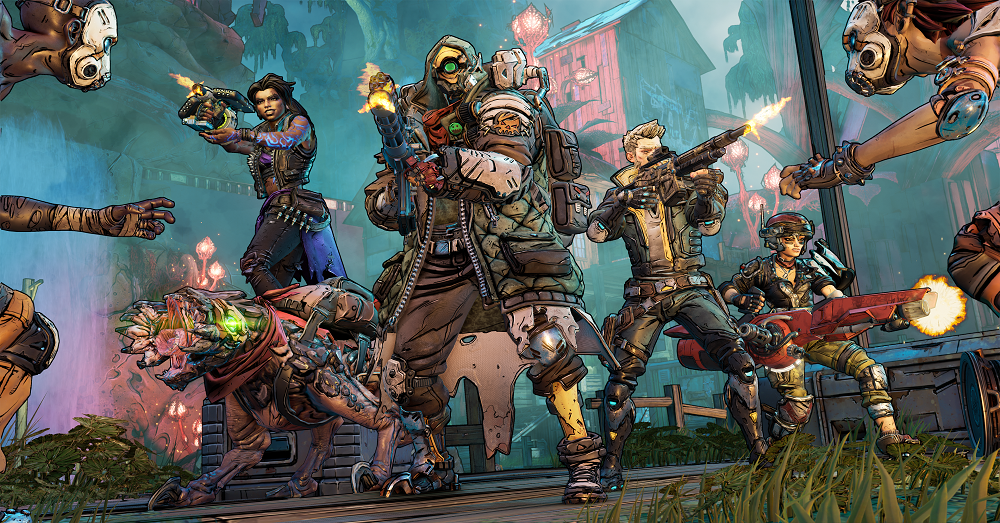 "Borderlands 3's incredibly successful launch is a result of the hard work and longstanding partnership

between Gearbox Software and 2K. We are immensely grateful to everyone who played a role in making the Borderlands series the global, pop culture phenomenon that it is today, including hundreds of developers at Gearbox and many who have made this their life's work. We also want to thank the Borderlands community. Mayhem does not happen by itself, and their passion for the series is what drives us to make each game an amazing experience." – David Ismailer, President of 2K.
About Borderlands
From the minds at Gearbox Software, Borderlands is the critically acclaimed shooter-looter franchise that
started it all, combining intense first-person shooter gameplay with extensive role-playing progression in
an exhilarating and irreverent four-player cooperative experience. Each iteration of the series features
new player characters (known as Vault Hunters) with customizable skills, as well as diverse, imaginative
environments filled with unique missions and enemies. Borderlands also boats literally bazillions of guns,
grenades, and loot thanks to its sophisticated weapon generation system – aside from unique Legendary
items, no two weapons are exactly alike!
Beside this awesome news, Borderlands 3 Creative Director Paul Sage debuted the very first footage of the upcoming "Bloody Harvest" in-game event during the inaugural episode of The Borderlands Show, a new monthly web series covering all things Borderlands.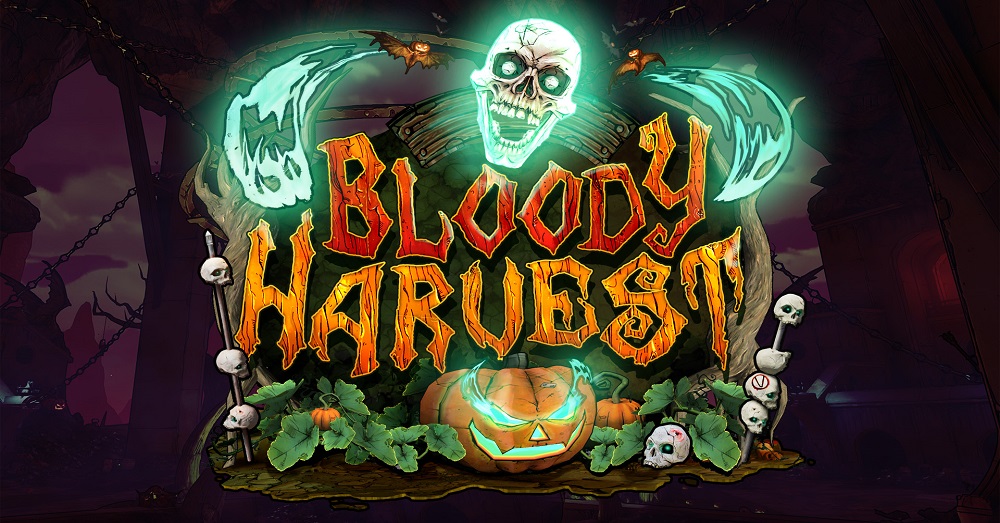 Bloody Harvest is a free, Halloween-themed event that will launch next month and run for a limited time. The event will include brand new and appropriately themed Legendary weapons, character skins, enemy types, environments, and at least one seriously spooky boss battle.
All players can take part in Bloody Harvest when it goes live in October, as it's the first of many free updates and events you can expect from Borderlands 3. However, you will need to hunt some ghosts before you can gain entry to the special Bloody Harvest map.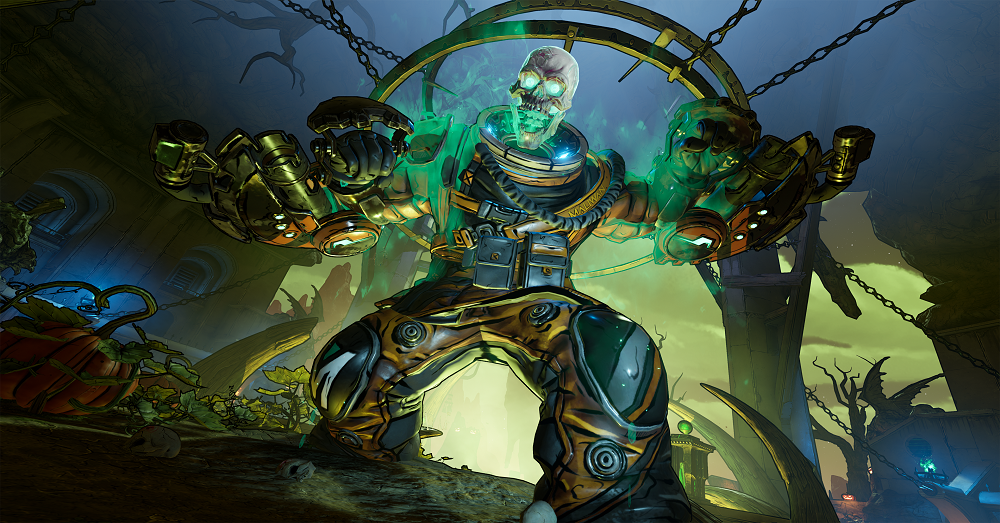 Borderlands 3 is available now on PlayStation 4, Xbox One and PC.