Project CARS 3 today welcomes a  new chapter of racing game bringing all the authentic passion and thrills from the world of motor racing as players begin their ultimate driver journey on PlayStation 4, Xbox One, and PC Digital.
Check out the Project Cars 3 trailer here.
The best-seller racing simulation returns with a wholly revamped and deeply engaging Career Mode that invites racers to buy, own, customise and upgrade their cars for the first time in the franchise's history. Players rise from weekend warriors to racing legends in a curated journey through storied venues and exotic new locations such as Havana, Interlagos, Jerez, and Tuscany.
Racing is now more accessible with real-world-based assists tailored to allow players of every skill level to thrive in-game, along with a completely redesigned controller experience.
Project CARS 3 invites racers to live-out their racing dreams with more than 210 cars from the greatest manufacturers. The game features new franchise brands such as Bugatti, Dodge and Koenigsegg alongside vehicles making their video game debut including the Lotus Evija.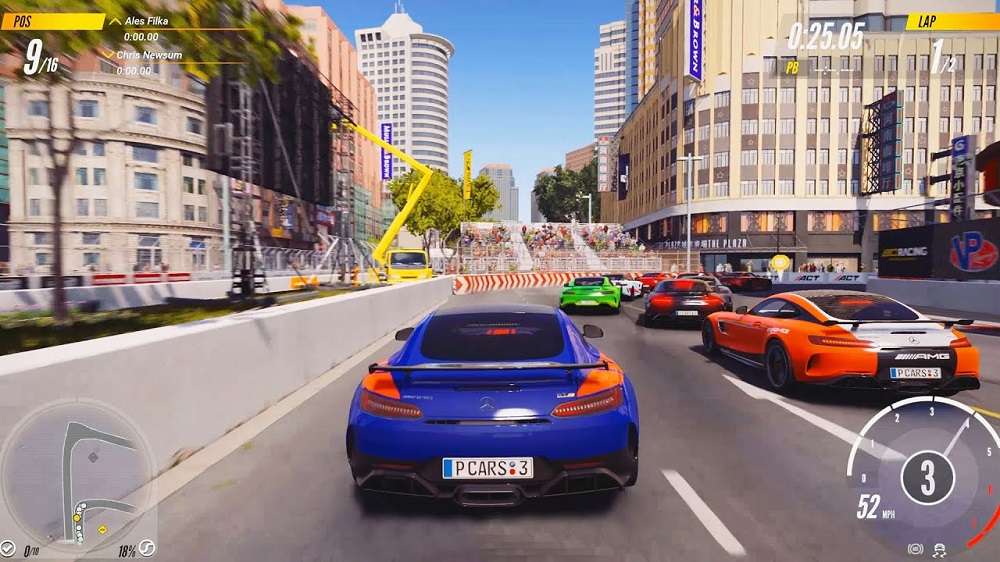 About the game.
Project CARS 3 is the third installment in the best-seller racing franchise that brings all the intense thrills, emotions and fun from the vibrant world of motor racing to vivid life as players undertake a whole new exciting career journey that sees them rise from weekend warrior to racing legend.
Also new to the franchise is a deeply engaging metagame that challenges players to race hard and earn in-game Credits with which to buy and own hundreds of cars from the world's most elite brands and race them all on dynamic and spectacular circuits around the globe featuring stunning all-weather, all-seasons conditions.
Race-won Credits and XP will also entice players to buy authentic performance upgrades and customization options for their stable of exclusive cars, including wheels, tires, body kits, rims, as well as personalized options to create their own racing hero personas.
With a completely redesigned and unrivaled controller experience, an even more accurate and fun handling model, adjustable skill settings for every level of driver and every element of weather-affected races, Project CARS 3 is the biggest, most exciting and authentic evolution to the definitive racing franchise.
For more information on PROJECT CARS 3 and other titles from BANDAI NAMCO Entertainment Asia, click here.