BenQ Screenbar: The only light you'll need for your monitor desk.
Modern LED lights cost a pretty penny and often don't come with long warranties. They are also often bulky and have a small directional lighting radius. The new BenQ Screenbar is probably one of the best design ideas to come by that transforms any computer table top into a well-lit working space.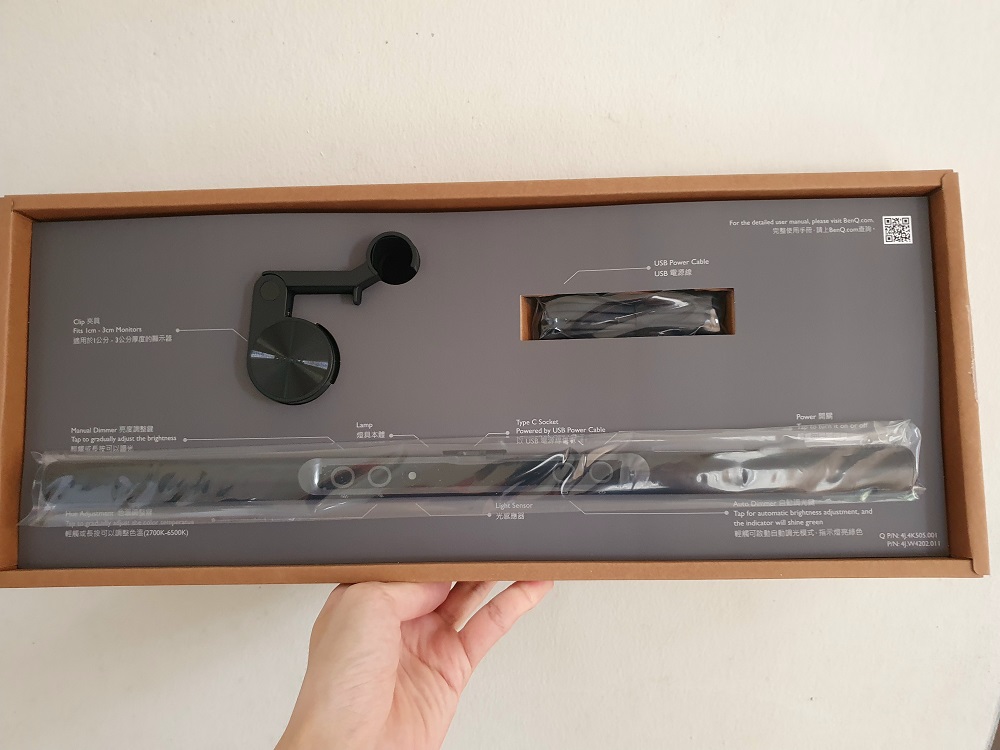 I have never had a computer tabletop big enough to write and read on, but when I had the Screenbar, I started reading on my computer chair due to how well-lit my desktop was. I never had to worry about the lighting at any time of day since the screenbar simply adjusted itself based on ambient light – and I actually managed to finish reading my book thanks to the added convenience.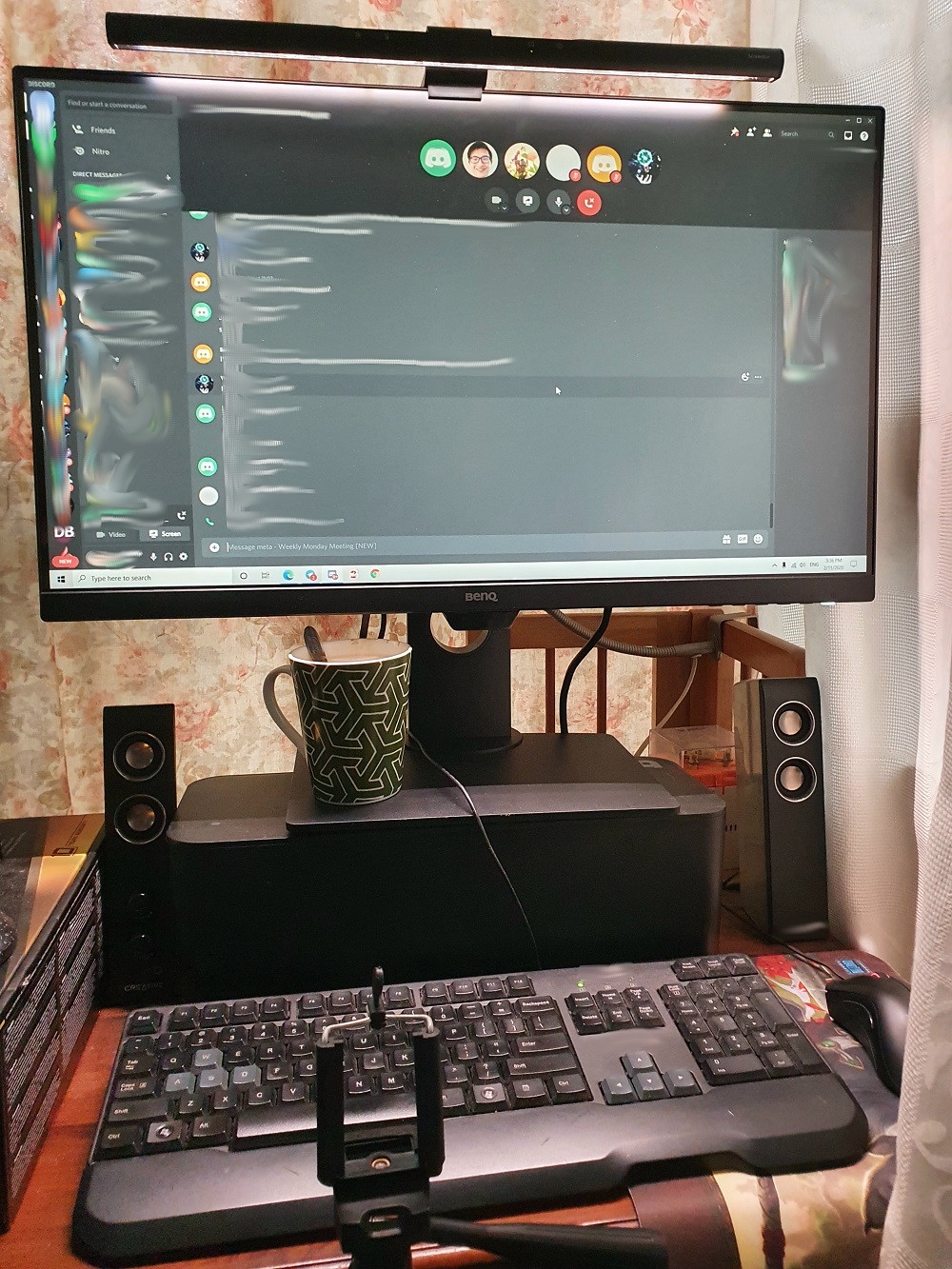 I also stopped reaching for the room's light switch since the BenQ Screenbar fulfilled that purpose – It not only lights up the monitor screen throughout the night (with much less light pollution to other rooms!), but the nearby table area as well, which meant that I could just as easily stop gaming, then navigate back to bed. I can adjust between stadium spotlight and dim evening light kind of brightness, so there's a lot of flexibility there.
Controls of the screenbar are perhaps the biggest issue. It's the completely flat touch panel on the top middle section of the bar, meaning that you'll have to either memorize where the on/off button is, or you'll be cycling through brightness, light color tone, or even the auto/manual mode switch occasionally.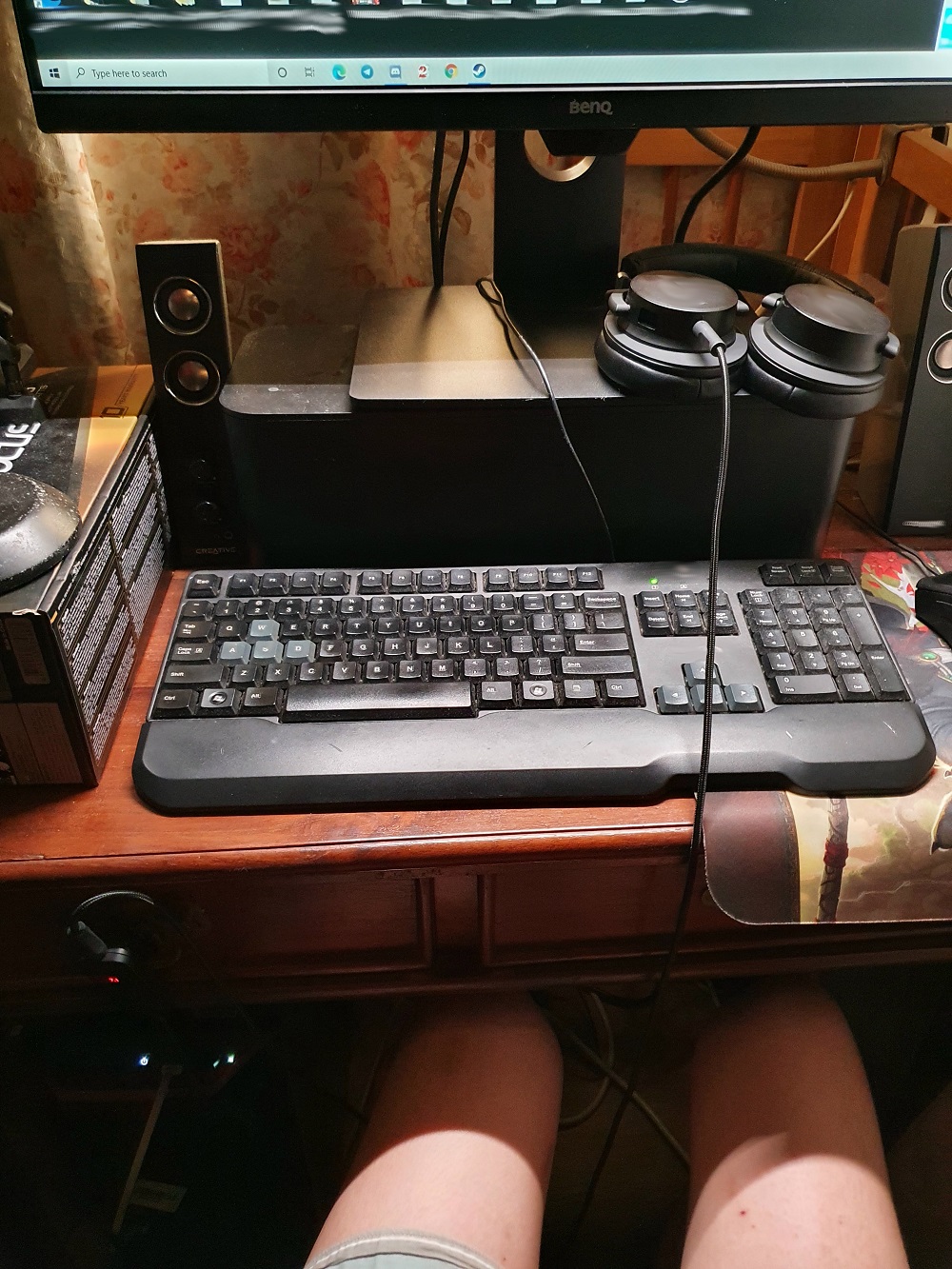 The screenbar is powered by USB and is supposed to be powered by your computer or monitor. However, with how common USB-capable plugs are (ala phone chargers, but definitely not recommended), you can also power the screenbar that way. The wattage requirement (5W max) is too little to really make a difference on typical systems, but if you're powering the screenbar via your monitor, take note of how your monitor power functions if you're using the screenbar for reading and writing.
Footprint-wise, it sits on the top of your monitor with a weighted clip. This makes it unsuitable for no-bezel monitors (as the clip support will block roughly a small 1cm x 4cm area in the top middle of your monitor, but most monitors, even apple ones, can utilize the screenbar.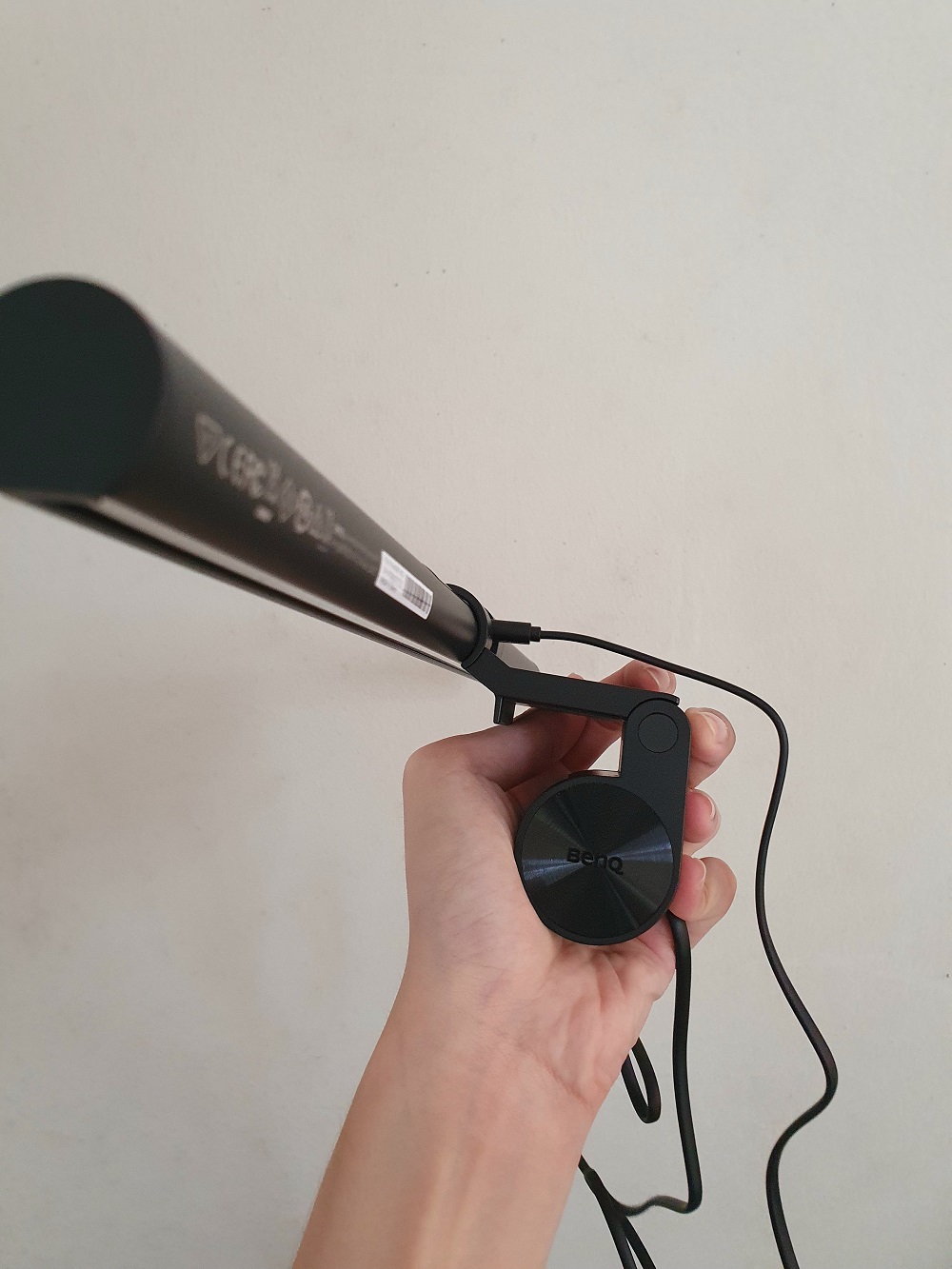 If you have an extended computer table that you also read and write on, the screenbar is really a no-brainer purchase. There are of course cheaper options from other brands, but to me, nothing beats local warranty. The screenbar is probably the biggest LED lamp you'll find without having a significant table footprint, making it an even better value purchase if you have limited table space.
Note that you'll need a monitor or a similar surface that can act as a stand for the screenbar! It doesn't come with an alternate stand and is pretty weighty and lengthy (roughly 500 grams and 45cm long), so you'll really be miffed for options if you don't have a suitable place for the screenbar to clip on. The clip works on spaces between 1cm – 3cm, so check out if your ultra-thin monitor can support the screenbar before you drop 100+ bucks on it!
*The reviewer used the product for a period of 1 month with a 27' monitor also from BenQ (GW2780T) You can read the monitor review here.
Review written by Chen Yiji.