DRAGON QUEST XI S: Echoes of an Elusive Age is the definitive edition of the 2017 hit from Dragon Quest. Their 11th installment is their longest running JRPG titles in history. The definitive edition consist of
1. Substantial amount of add-ons
2. New side stories for your teammates.
3. The new Retro 2d mode that you're able to create a new savefile to enjoy the game in their old school Dragon Quest.
4. 16-bit World of Tickington that adds an enormous additional side-quests in the old retro playstyle
5. Japanese audio to immerse players with one of the top voice actor/actresses in the industry
6. Full orchestrated soundtracks that you're able to switch from symphonic or the original synthesized version.
7. Photo mode for you to create the most creative to the most funniest and memorable moments in any instances in the game.
8. Additional Draconian Mode options and also adjustable battle speeds!
These are just some of the additional content that is introduced in the Definitive Edition. You can fully dwell into the world of more than 100 hours of content.
Check out the gameplay here.
The synopsis of the game takes you back to the world of Eddrea in the kingdom of Dundrasil. The infant survives an invasion attacks and it was being picked up by an old band in the village of Cobblestone. As he was adopted by Chalky's daughter and raised in the village. As he grow up and to celebrate his coming-of-age ceremony, Amber reveals that he is actually adopted and he needs to go back go Heliodor to meet King Carmelian. As you make your way into the castle, you're accused of being a cursed evil entity and was sentenced to prison. That's where you met Erik and escaped the prison. From there your adventure awaits and you have to make your way to Yggdrasil. As you venture on, you meet a good number of comrades to fight along with you.
The game is rich with every aspects you can imagine, it is one of the most perfect JRPG up-to-date. With super well written story both engaging and exciting. It gets even better with the overall atmosphere from the soundtrack to the well drawn art from the famous Akira Toriyama (Dragon Ball) with the minds of Yuji Horii, the godfather of JPRG and music composed by Koichi Sugiyama.
It is one of the best JRPG that fans must not resist and can't miss it.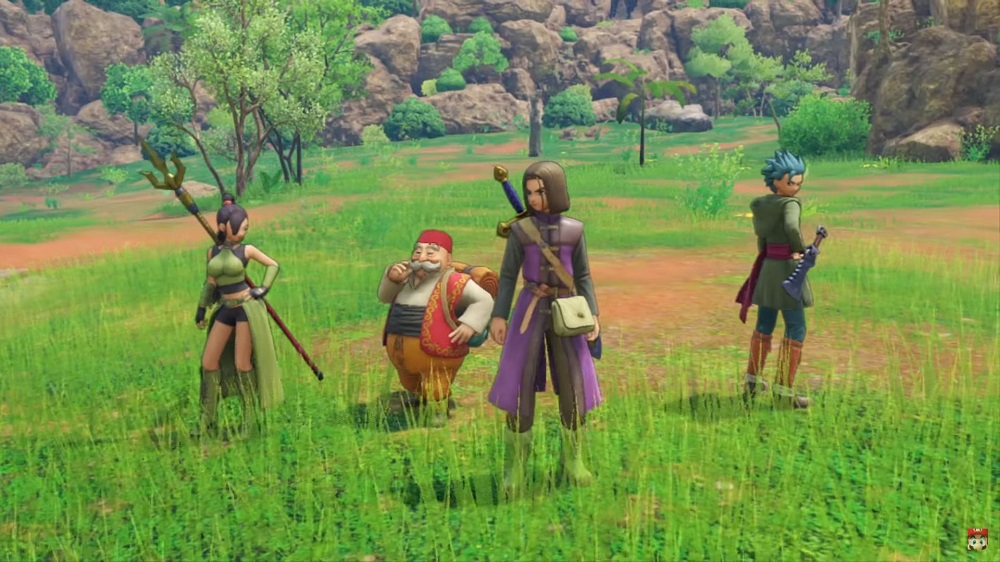 DRAGON QUEST XI S: Echoes of an Elusive Age is out for PS4, PC, Nintendo Switch and Xbox.
For more info about the game, click here.
This review is written by Zeon.