Publisher 505 Games and video game studio ArtPlay continue to whip up additions for Bloodstained: Ritual of the Night with "Classic Mode" and "Kingdom Crossover." The latest DLC is part of a long and steady stream of content planned for this Igavania RPG, aimed to satisfy fans with new Bloodstained: Ritual of the Night experiences throughout 2021 Classic Mode and Kingdom Crossover are available today on PlayStation 4, Xbox One, PC (Steam) and Nintendo Switch for free for anyone that owns the game.
● Classic Mode: Announced during Bloodstained's Kickstarter campaign, Classic Mode sends Miriam into an 8-bit aesthetic world armed only with a Sword-whip. Miriam must once again enter the demonic castle to confront Gebel and survive five harrowing stages and five sub-bosses that stand in her way. Upon finishing Classic Mode, players are graded on time, score and number of deaths across three difficulty modes – be sure to efficiently use Miriam's special moves including slide, backstep and backflip. Users can activate Classic Mode from the EXTRA MODES option on the main menu screen.
● Kingdom Crossover: Publishers Raw Fury and 505 Games partnered last year by transporting Bloodstained: Ritual of the Night's beloved characters – Miriam, Zangetsu, Gebel and Alfred – to Kingdom: Two Crowns. Now both publishers are teaming up again to merge the worlds of Kingdom: Two Crowns and Bloodstained. The aptly named Kingdom Crossover content includes a new area that captures the beautiful, modern pixel art aesthetic of Kingdom. Players will encounter a new boss, the Archer Familiar Shard and can find a new piece of equipment: the Crown Head Gear, which reduces damage at the cost of gold.
"For me, it was a dream come true to collaborate with Koji Igarashi, a design influence of mine for years. So, it goes without saying working with the Bloodstained universe was an opportunity we couldn't pass up. Last year's crossover in Kingdom Two Crowns brought fans of both franchises together, and now it's time to pay it forward and we can't wait to play Dead Lands in Bloodstained. – Gordon Van Dyke, founder and Game Director, StumpySquid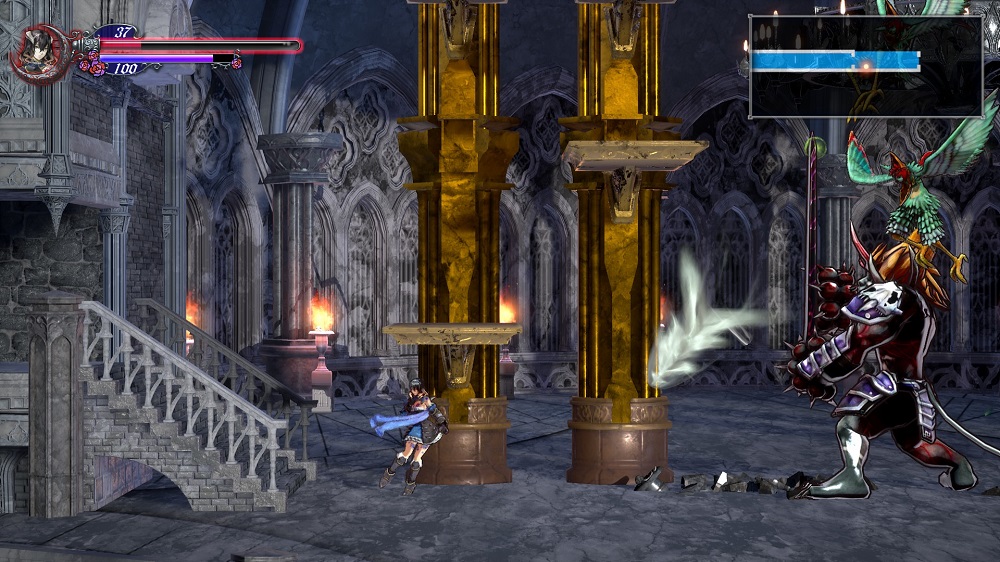 "We remain dedicated to giving our fans new ways to experience Bloodstained, and our collaboration with Raw Fury spanning the last two years has opened both of our worlds. In addition to the Kingdom: Two Crowns crossover, we're also now opening Classic Mode, a new gameplay experience that will deliver a rush of nostalgia that many of our fans crave." – Koji Igarashi, founder, Artplay.
For more info of the game, click
here.