Review of Godstrike
Brought to you by the creative minds of Freedom Games and OverPowered Team (OP Team), Godstrike puts your reaction time and completion abilities to the test, as this boss rush game is available on various platforms and with a trailer to pique your interest.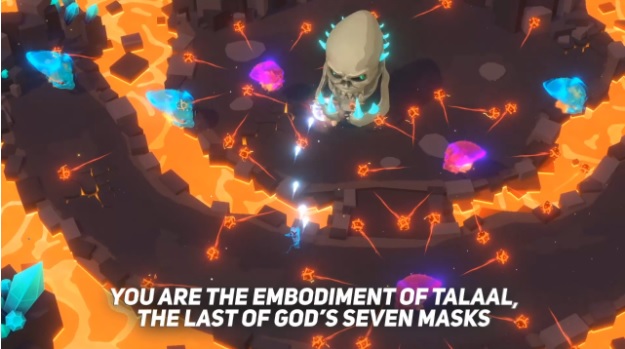 Comprising 4 options to choose from (Arena Mode, Story Mode, Daily Challenge and Challenge Mode), the gaming configuration of Godstrike does not require much memorisation let alone complex tactics because after all, there is only one sole objective; Defeat the boss before time runs out and your primary aim in preventing world apocalypse.  While the Challenge Mode and Daily Challenge simply allows you to test your skills with different villains and as its name suggests, changes on a different day, it is the Arena Mode and Story Mode that takes centerstage for Godstrike. For familiarisation of the gameplay and understanding how the mechanics work, Arena Mode allows the player to go straight into battle facing various villains without additional context other than defeating what is in front of you. You can call upon a plethora of power boosts for equipping via the Occult Codex prior to entering the portal and ultimately, coming up on top. 
Ready for the full adventure? Step into the Story Mode, as Godstrike kicks off with a brief storyline chronicling the division of power between seven masks as each entity battles for supremacy. Except for one, that being of Talaal and its herald, the sole representative known as Yissia. But the herald's journey will not be a smooth sailing one, as Yissia's antagonists on each level are not the welcoming sort through their hostile opposition. From totem-like poles to a boulder with arms, the villians will hurl rocks, release meteors from their body and everything in between just to hinder our hero in their quest with every single possibility. Arenas play a factor in this game as well, with blind spots preventing you from taking clear aim and proximity affecting the damage inflicted. Do not let this obstacle hinder you though, as it does not take ancient knowledge in memorising your controller.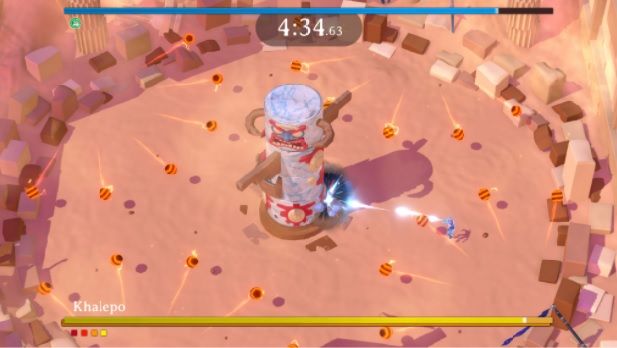 Aside from the basic movement mechanics (left joystick or movement buttons) and 4 preset skills (which can be accessed on your L/R controller), simply utilise your right joystick to launch orb-like projectiles and move it in sync with the intended directional attack. Throughout this game, you can gradually make power-ups with the aforementioned Occult Codex inventory and use these boosters while at a disadvantage. True to the bullet hell genre in which Godstrike takes inspiration from, it does not require complex strategies other than old-school guns blazing and overcoming your villains. Perfect for those who require a fix of nostalgia, boss rush storylines or prefer gameplay that can be completed over the weekend.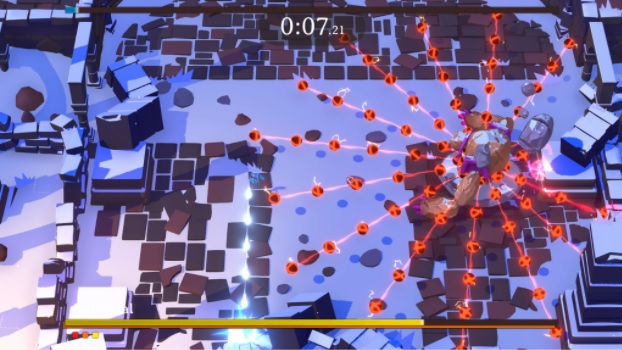 To learn more about Godstrike and updates on the game, check out Freedom Games and OverPowered Team (social media links available on their respective websites).  
Review of Godstrike was written by Roos Heilig.