Gamescom Asia 2021 was happening during the weekend from 14th to 17th October held at Suntec Convention hall. Here are the highlight for all 4 days. We are thankful for the invite and we had much fun attending the event at Suntec on the first day and online for the rest.
Day 1
After 3 years of conceptualising, almost 2 years of waiting and several lockdowns later, gamescom asia 2021 finally landed in Singapore's Suntec Convention Center. The team had the chance to welcome global industry players physically and virtually as the Trade Zone kickstarted Asia's premier gaming event. gamescom asia is 'loading' and gearing up for a much bigger launch next year but in the meantime, the organisers have put together an amazing programme and stage for the business community.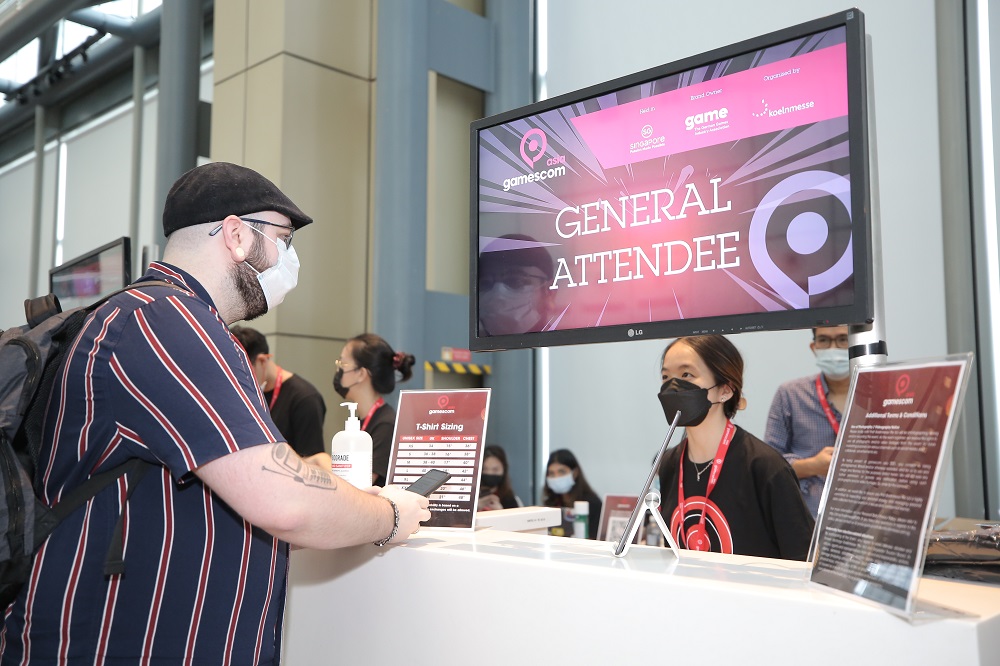 Greeted by the familiar sights of swag bags upon registration, local and international delegates were ushered towards a self-testing area to ensure the safety of the event. Choosing to launch a hybrid gaming event in the time of a pandemic, may come with its own sets of challenges, but the various safe distancing measures did help to safeguard the health of all attendees.
Upon receiving their pre-event test results, attendees were then allowed to explore gamescom asia 2021's Trade Zone! Consisting of boutique exhibits from Epik, Virtuous, Australia Embassy, Linkedin and the Singapore pavilion, and a whole range of conference sessions, Day 1 of the event focused on exploring the technical and corporate side of Asia's gaming sector, where speakers from Nintendo, That's No Moon, ONE Esports and more were given the opportunity to share current insights and solutions to equip any gaming brand.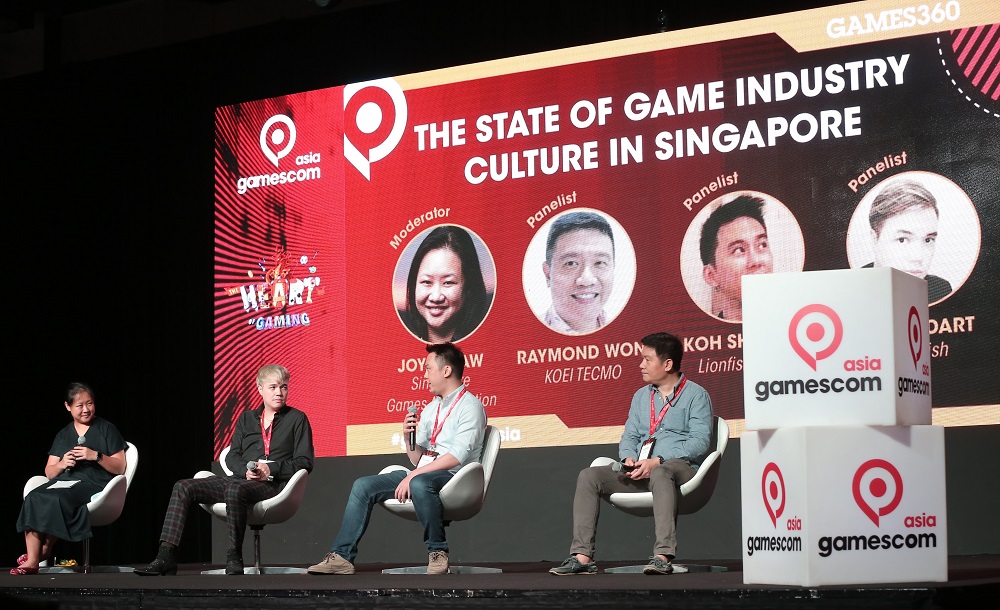 From AAA panel sessions to conversations with Singapore's very own budding studios, audiences were introduced to the concepts of NFTs, metaverses, game development amongst other industry-driven topics.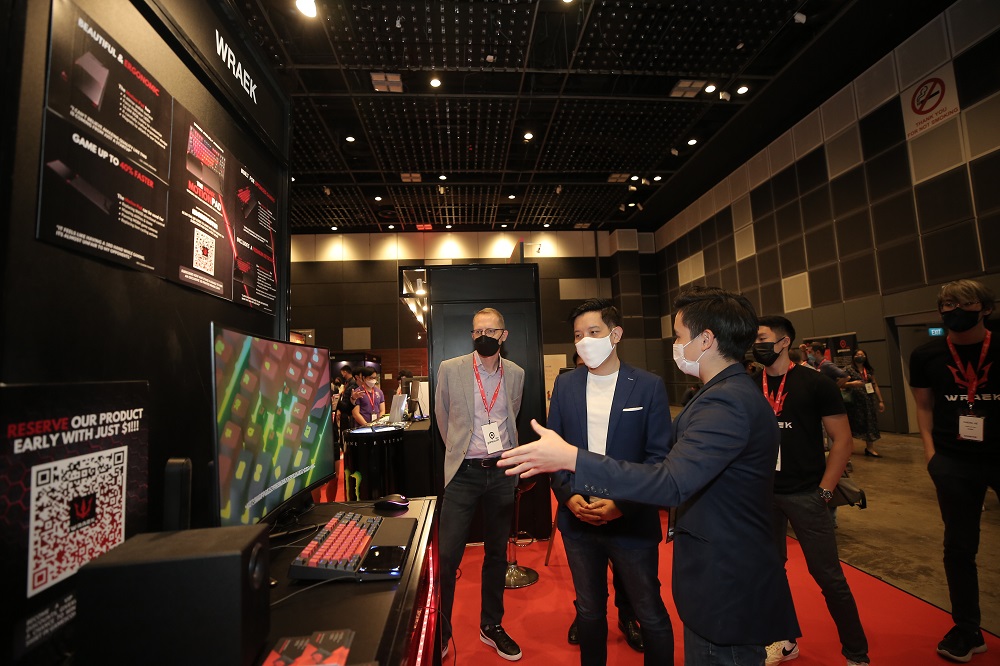 Besides the conference session, the local and international exhibitors were given the chance to showcase their product offerings and their latest development — a first for many in the past two years. Singaporean companies like, The Iterative Collective, Junkfish and Lionfish Studios presented their wares at the Singapore Pavilion, in collaboration with Singapore Games Association. While Epik showcased its latest NFT launch, a joint effort with gamescom asia 2021, to commemorate the event's first Asian rendition.
Day 2
What a rollercoaster of an experience Victoria Cheng (akaChubbyNinja) just took us with gamescom asia 2021's  PRIMETIME! We've just wrapped up Day 2 of the event and here's a quick rundown of what we got up to with our attendees on the last day of Trade Zone and the highly-anticipated PRIMETIME.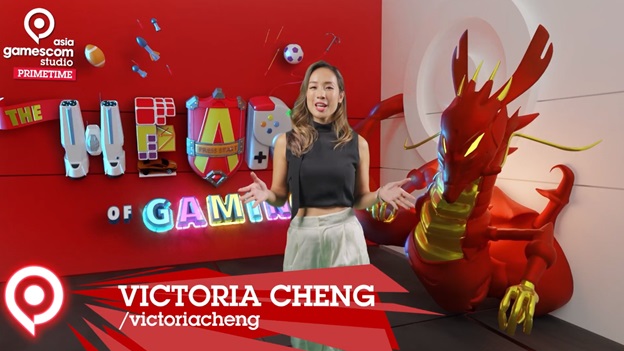 Over 15 gaming brands showcased their latest games and products on PRIMETIME, giving all virtual viewers a sneak peek of what they can expect during their STUDIO sessions, happening on 16-17 October 2021. Studios like OKJOY, Hooded Horse, Eremite Games, Earthshine and more, took us all on a great journey around their universes, while EPIK announced the launch of their commemorative video NFTs, made in collaboration with gamescom asia 2021.
Beyond simply just games, AMD is also bringing its AMD Streamer Challenge, featuring content creators from the APAC region, while the ASEAN Showcase gave viewers a glimpse of what they can expect from the region's best talents.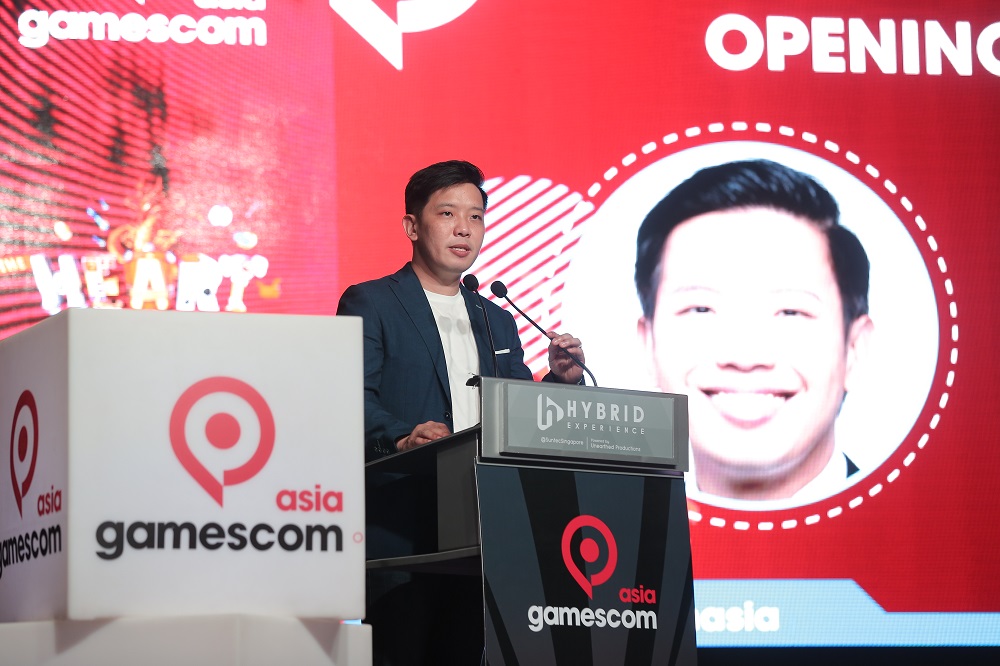 The gamescom asia 2021 team was pleased to invite Mr Alvin Tan, Minister of State in the Ministry for Culture, Community and Youth and Ministry for Trade and Industry, who graced the event and gave great insights on Singapore's growing gaming sector, how the nation is carefully planning to bring back MICE events safely, and gamescom asia 2021 being at the forefront of this change of the region. The event is not only piloting the use of a new self-testing kit, gamescom asia 2021 also marks a milestone for MICE events as the pandemic enters the endemic stage.
Day 2 of gamescom asia also concluded the insightful industry sharing sessions that were led by a mix of speakers. Writers, Directors, Composers, Producers and Editors spoke about their experience in working within the gaming industry, as creatives from Call of Duty, Sonic the Hedgehog, Cygames, Assassin's Creed, and God of War, discussed their careers and how they function within AAA gaming studios.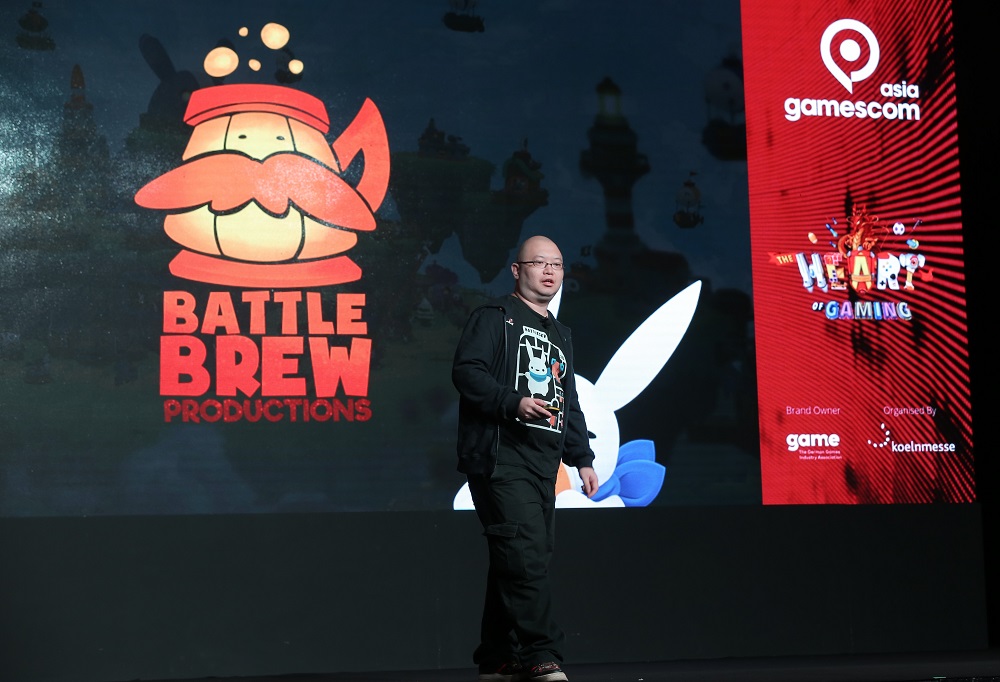 While Electronic Arts and Agate International focused on understanding the perspective of how the Asian gaming industry is transforming and growing.
Simultaneously, gamescom asia 2021's Mobile Gaming Summit provided viewers with tips and tricks to better understand how to leverage the new social media platforms, data and current trends to maximise the ability of all games.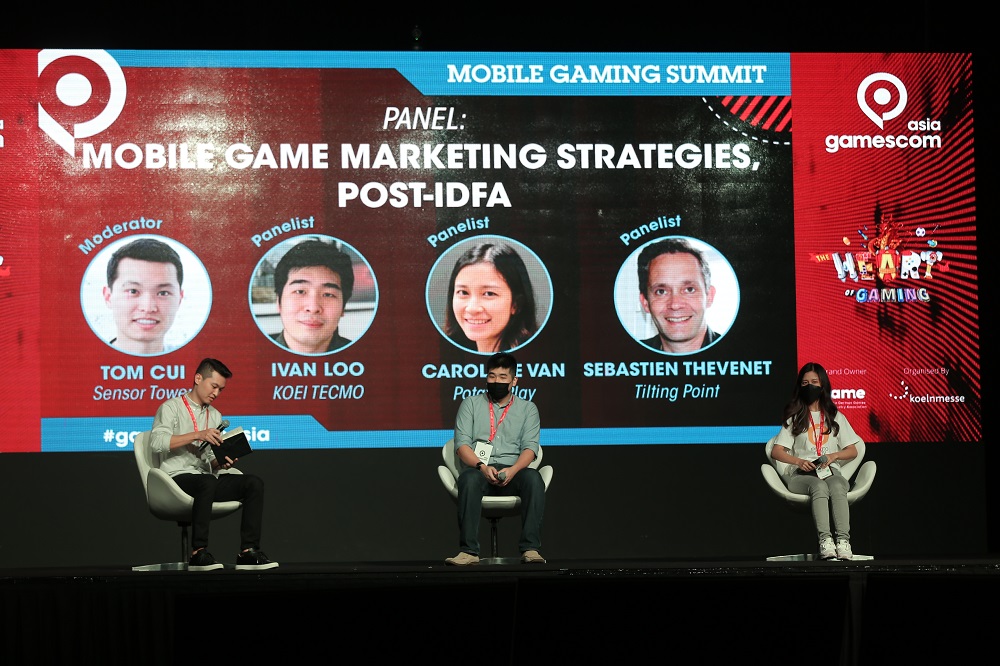 Social media platforms, TikTok, Snapchat and YouTube, provided attendees with great insights on the best ways brands can leverage these channels to attract the right audience, while international brands, such as Sky Mavis and Zynga, and local studios, like KOEI TECMO, focused on educating their viewers on how best to grow their games and brands through the use of mobile games.
Day 3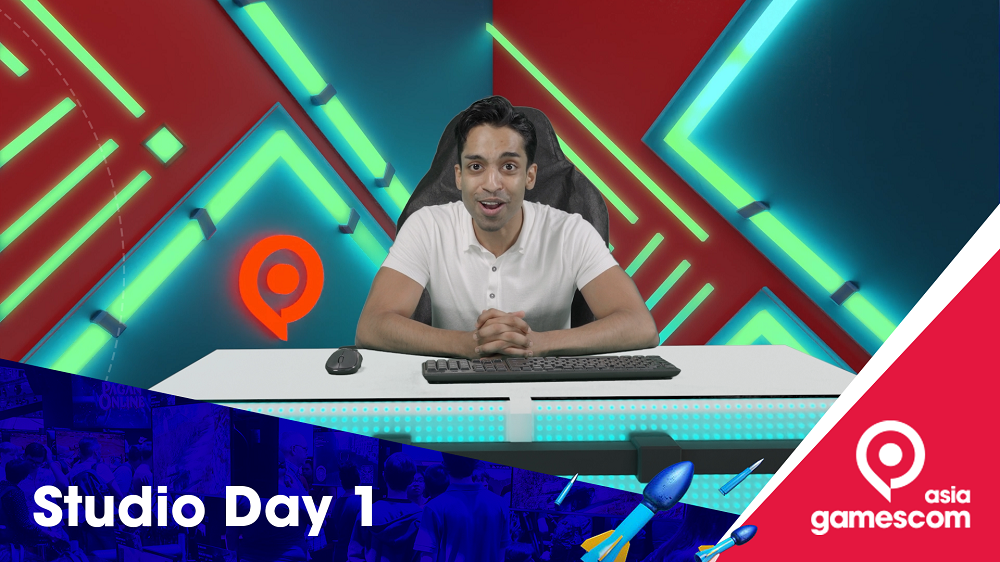 Hosted by J. Jai Kishan, gamescom asia's STUDIO Day 1 began with a recap of PRIMETIME with Victoria Cheng, and delved directly into the first Mobile Minutes segment, presented by Natasha "Tashbunny" Hashim. From Esports Awards, Billboard Gaming, Mobile Halloween, the whole Apple vs Epic saga, and Netflix's soon to be gaming debut, Tashbunny explored these issues and more, giving viewers an exhaustive overview of what's been happening in the global gaming industry.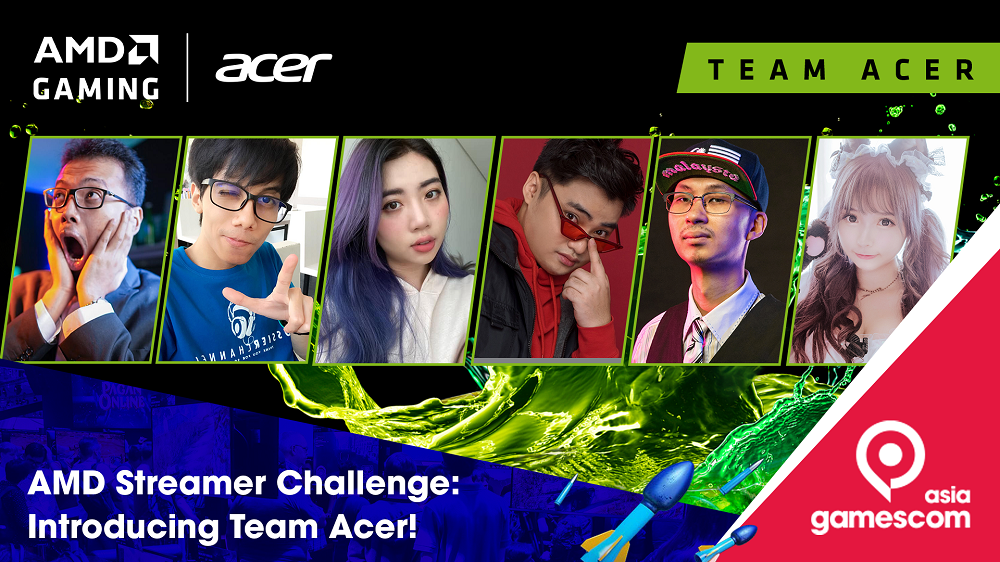 Fans got the chance to get up close and personal with their favourite streamers, Gema Show (Indonesia), SirCloud (Malaysia), BaoBao (Malaysia), MaggieKarp (Philippines), Dossier Channel (Thailand) and Rip113 (Vietnam) as part of the AMD X Acer Streamer Challenge and what to look out for in the upcoming episodes.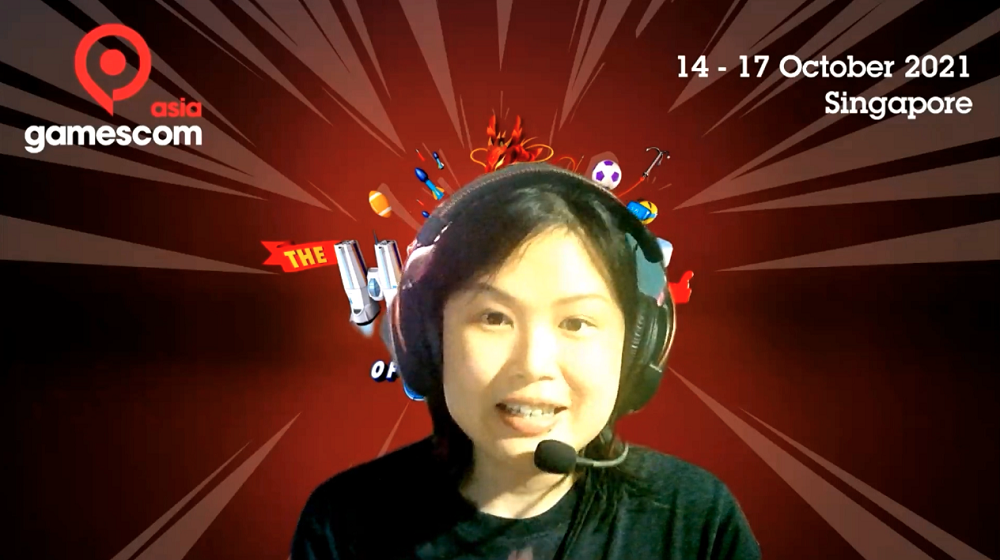 Another exciting STUDIO session, the Singapore Pavillion Showcase, was presented by Singapore Games Association (SGGA), to highlight the best of the nation's gaming industry. The following brands and institutions were presented:
Junkfish

The Iterative Collective

Ysbryd games

Leoful

Wraek

Lionfish Studios

No Average Joe

IMBA Interactive

Singapore Polytechnic's School of Media, Arts & Design

Eliphant

Vector Gems Tech
In addition to providing more information on Singapore Games Week, the association has also launched the Singapore Games Week Virtual Village that takes users around various brand exhibits within the virtual space that has been created. Experience the virtual village here: https://www.sgga.org.sg. SGGA will also be presenting the inaugural Asia Games Awards to recognize the best in Asia on 17 October 2021 (4pm SGT).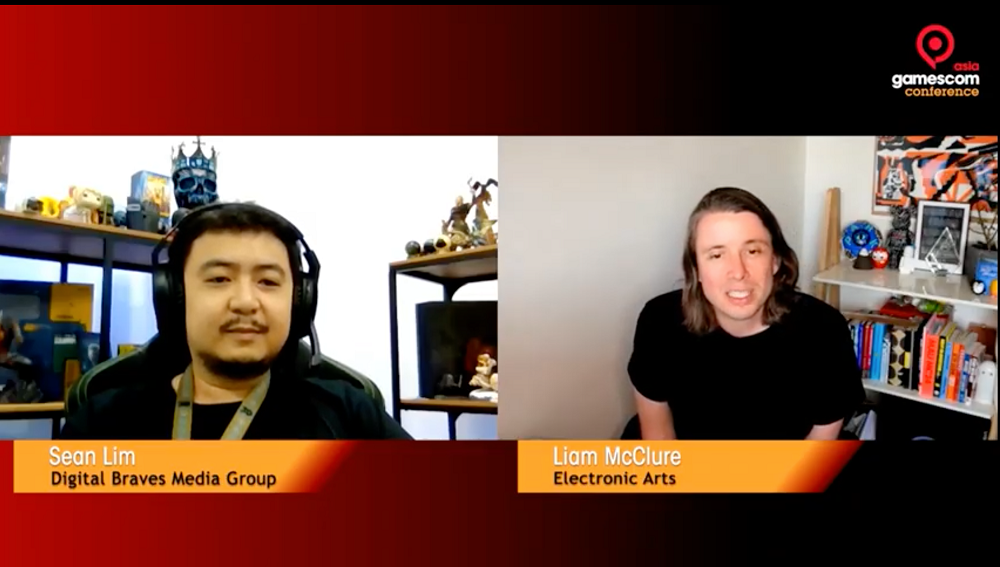 AAA gaming brand Electronic Arts (EA), presented a STUDIO session with Liam McClure, Head of Creative Strategy & Player Engagement at EA. Moderated by Sean Lim of Digital Braves Media Group, the fireside chat titled Asia First Thinking with EA, delved deeper into what the Asian games industry has to offer, engagement strategies around Apex Legends and FIFA, and what EA sees as the next big thing within the region's rapidly growing sector.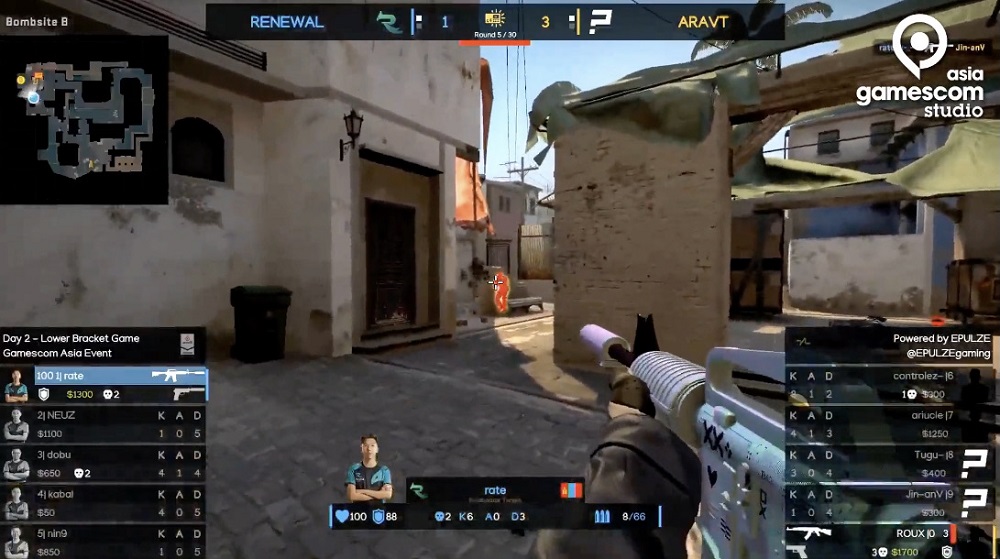 The gamescom asia esports Challenge, powered by Epulze, broadcast the Counter Strike-Global Offensive CS:GO challenge between teams Checkmate, BCO, Aravt and Renewal. During the final round, between Checkmate and Renewal, Renewal came out victorious after 30 gruelling rounds of CS:GO.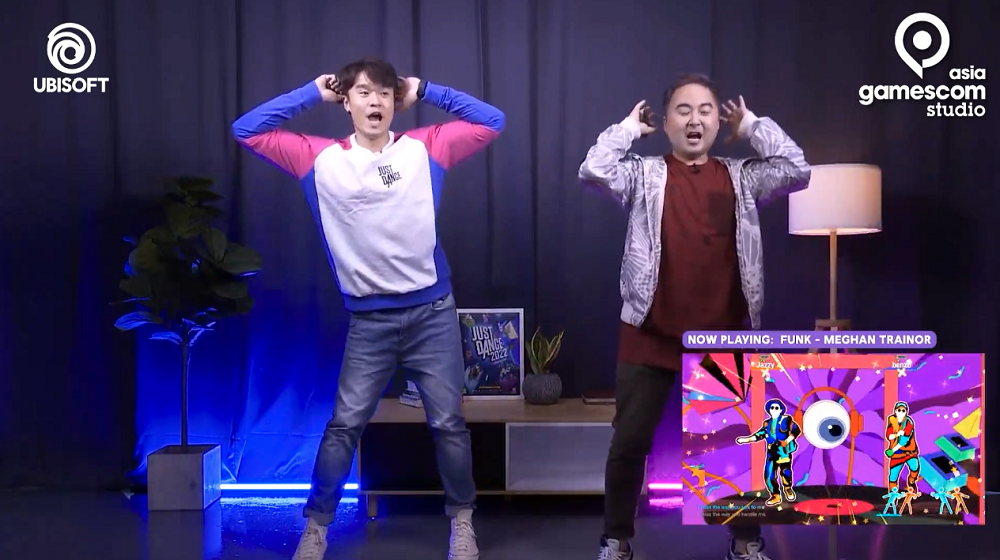 Ubisoft's much anticipated Just Dance 2022 was shown as a sneak preview to STUDIO's attendees tonight! Hosted by Mark Kinoshita and Singaporean Dancer, Benzo, the duo unveiled the various chart-topping hit songs and universes that will be present with this new launch next year. To reward live viewers,  Ubisoft is giving away Assassin's Creed figurines and a pair of tickets to Werewolves Within to 2 lucky winners. Antoine Henry, Associate Game Director, and Jean Luc, Senior Associate Producer, of Ubisoft Singapore provided attendees with insights on how aspiring youths can join the gaming industry. Additionally, sneak peeks of Far Cry 6, Rainbow Six Extraction, Mario + Rabbids Sparks of Hope and Riders Republic were shown during the session.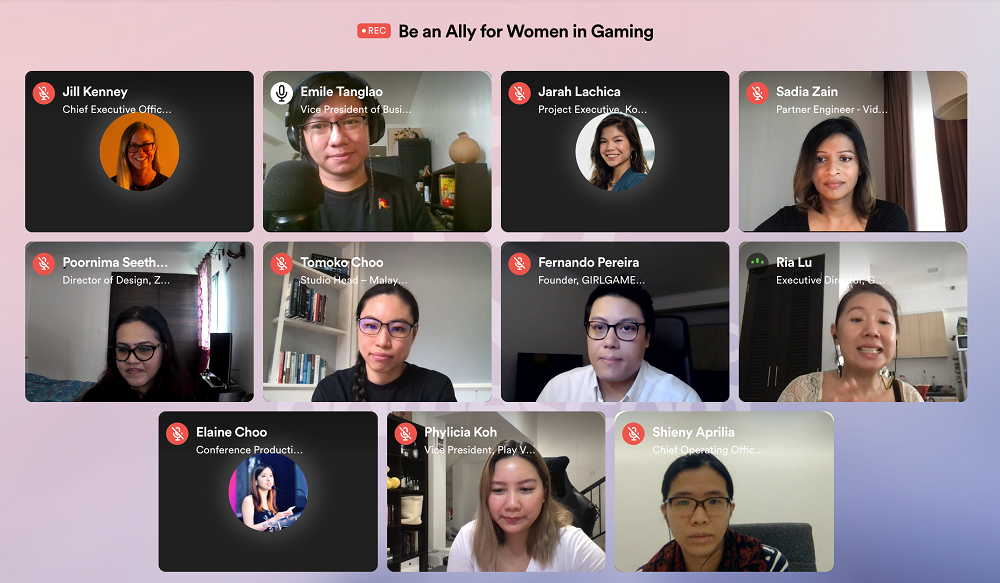 gamescom asia's Trade Zone closed off with a poignant topic "Be an Ally for Women in Gaming" within UNconference The participant-driven roundtable brought on women and men from the industry to engage in a open discussion about the important topic, with speakers sharing their personal stories, how the industry could make conscious efforts to shape the environments around them, and letting the audience come on to share their own experiences. A fitting wrap on gamescom asia 2021's Trade Zone!
Day 4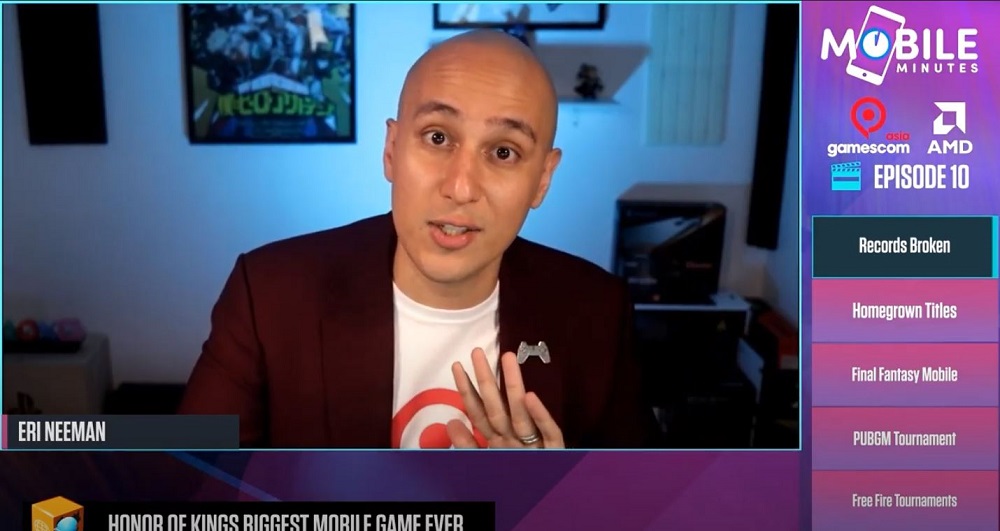 Hosted by Eri Neeman, gamescom asia's STUDIO Day 2 began with a recap of Day 1 with J. Jai Kishan, giving the attendees a quick run through of all the sneak peeks and discussions that various brands shared. From the crackdown of gaming in China, Homegrown Local Titles, Final Fantasy Mobile, and the announcements of the PUBGM and Free Fire Tournaments, Eri explored these issues and more, giving viewers an overview of the current happenings in the global gaming industry.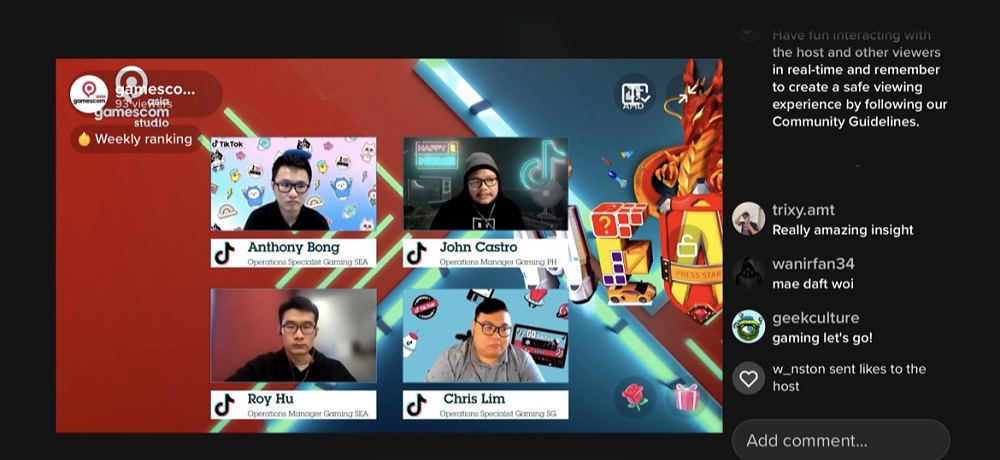 Fans got to know our AMD Team HP and Team Alienware Casters ahead of each of the challenges. From Team HP, FrozenKiss (Thailand), MickiePP (Thailand), Sherlin Tsu (Indonesia) and Lutfi Halimawan (Indonesia) spoke about their favourite games and their experience as streamers in the region. While Team Alienware Casters Larissa Rochefort (Indonesia), Min0Ru (Thailand), DOTA Circle (Philippines) and OopsHiha (Vietnam) teamed up with fans from their respective countries to play a friendly game of VALORANT against fans live.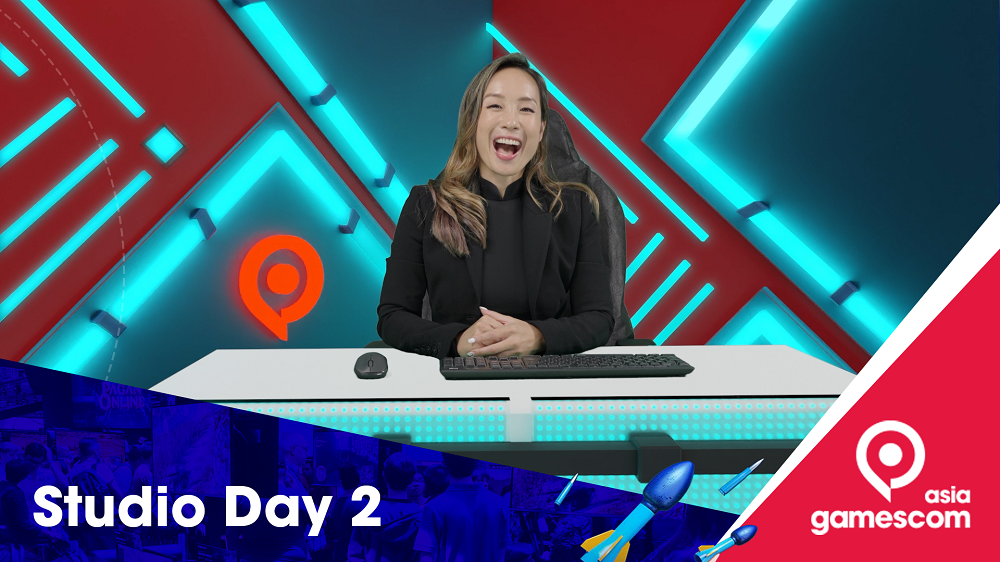 Hosted by Victoria Cheng (akaChubbyNinja), gamescom asia 2021's Indie STUDIO featured a selection of award-winning awesome indie games from around the world:
Art Games Studio – Climber: Sky is the Limit

LAI Games – Arcade Legend

Team Madness Games – It's Mealtime

Eremite Games – Against the Storm

Pseudo Studio – Hadal

Sky Jus Works – Water Child

Skyfeather Games – Exist.EXE

Hooded Horse – Falling Frontier, Alliance of Sacred Suns, Terra Invicta, Old World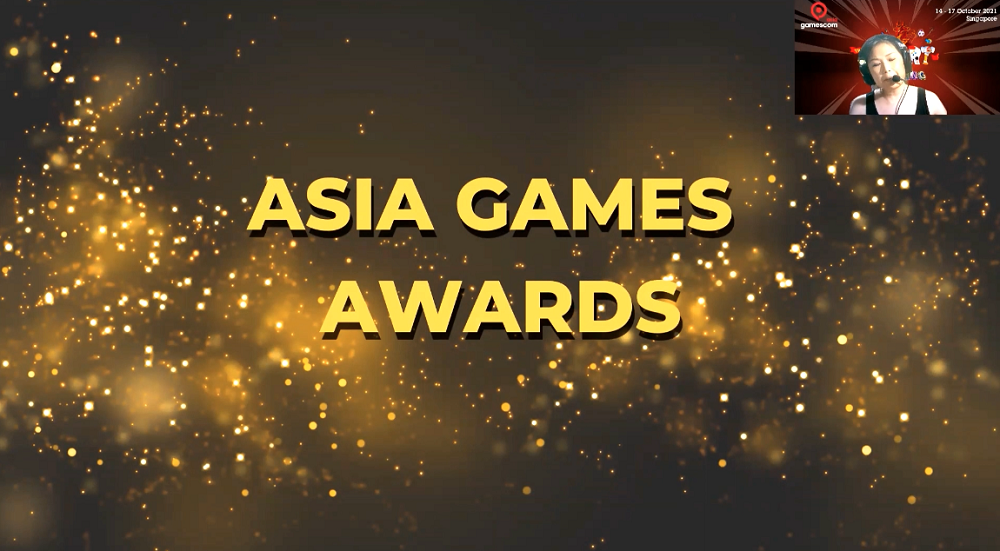 The inaugural Asia Games Awards by Singapore Games Association (SGGA) recognised the best in Asia – be it games, events, gaming and esports campaigns, esports achievements and more. Presented by Gwen Guo, Chairperson of SGGA, she awarded the following awards to these studios and individuals:
Excellence in Narrative:

Winner – A Red Sky at Dawn (Troy Chin (drearyweary))

Other Nominees – OPUS: Echo of Starsong (SIGONO), Kabaret (Persona Theory Games)
Excellence in Audio:

Winner – OPUS: Echo of Starsong (SIGONO)

Other Nominees – The Legend of Tianding (CGCG/Neon Doctrine), Behind the Frame: The Finest Scenery (Akupara Games/Silver Lining Studio)
Excellence in Visual Art:

Winner –  Behind the Frame: The Finest Scenery (Akupara Games/Silver Lining Studio)

Other Nominees – The Legend of Tianding (CGCG/Neon Doctrine), MARVEL Future Revolution (Netmarble)
Excellence in Design:

Winner – OPUS: Echo of Starsong (SIGONO)

Other Nominees – Arctictopia (Gamtropy), Gordian Quest (Mixed Realms)
Best Overall Game:

Winner – Behind the Frame: The Finest Scenery (Akupara Games/Silver Lining Studio)

Other Nominees – The Legend of Tianding (CGCG/Neon Doctrine), Signal State (Reckoner Industries/The Iterative Collective) 
Jury's Honorable Mention: At Your Service (FairPlay Studios), Jump Jerboa (ChinyK), EDDA Cafe (Mushroomallow Studio)

Best Esports Athlete:
Best Gaming Content Creator:

Winner – Winston Ng (Finute)
Gaming Event (Gaming/Esports):

Winner – M2 (Moonton)

Other Nominees – MPL Singapore (Singtel, Moonton, PvP Esports), Arena of Valor World Cup 2021 (Garena)
To wrap up the various interesting discussions that took place during gamescom asia 2021's STUDIO sessions, Platform Partner TikTok, opened up the platform to give attendees more insights on what it's like to be a creator. Conversations with TikTok Creators and TikTok's own regional team focused on the platform's offerings, what drove these creators to join the platform, how they manage to rise above the negativity they constantly receive and more.
Thank you Gamescom Asia for the invite! Looking forward to next year's Gamescom Asia!