Alpaca Ball: Allstars, the popular chaotic soccer party game by video game publisher Leoful and Austrian developer Salt Castle Studio have expanded their cooperation. After a successful launch in Asia, Leoful has become the global publisher for Alpaca Ball: Allstars on Steam and Nintendo Switch. To celebrate this exciting announcement, Leoful is pleased to share three big news for fans of the game.
Check out the trailer here.
A new edition of Alpaca Ball: Allstars is out now on Nintendo Switch!
The new edition  is available for purchase on the Nintendo eShop in the Americas and Europe for USD19.99/EUR19,99/GBP17,99. Enjoy a 20% discount from October 15 to November 4, 2021.
Alpaca Ball: Allstars Legacy Edition owners can download the new version for free by searching "Alpaca Ball" on the Nintendo eShop.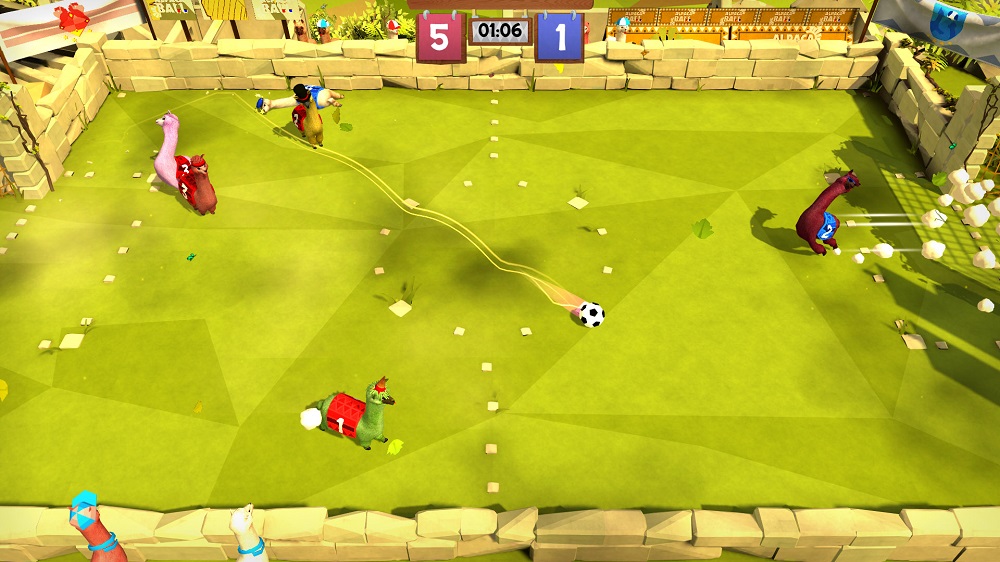 Alpaca Ball: Allstars is coming to more home consoles in 2022
The game is now in development for current generation and previous generation home consoles! More details will be announced in 2022.
Try the free demo on Nintendo Switch
Nintendo Switch players in the Americas, Europe, and Japan can download a free demo. Try out the first few stages of Career Mode and have an intense match with a friend in Competitive Mode*.
* Game options such as number of bots, type of balls, and costumes are limited in the demo.
Note: The full version of the game supports up to 2 players in Career Mode and up to 8 players in Competitive Mode.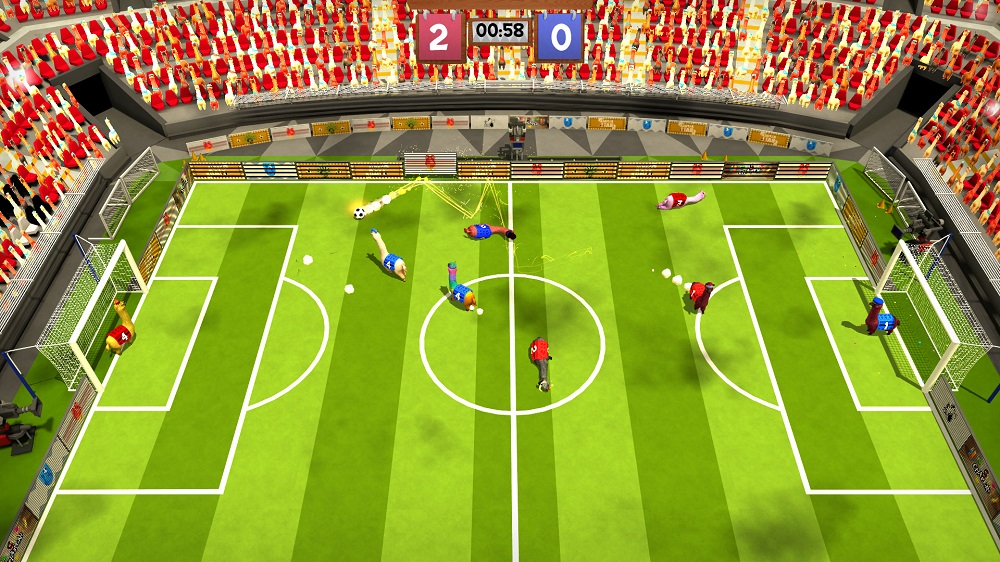 Features
Physics-based engine for unpredictable and hilarious results!
Enjoy frenetic local multiplayer with up to 8 other people or play online with your friends via Steam Remote Play (they don't even need to own the game)!
Take your alpaca to glory in Career Mode solo, or share the prestige in two player local co-op!
Vibrant pitches inspired by famous places such as South America's Machu Picchu!
Customize your Alpaca!