Horizon Forbidden West developed by Guerilla Games and published by Sony Interactive Entertainment is the sequel to Horizon Zero Dawn. Once again you follow the adventures of Aloy as you unravel the story.
Horizon Zero Dawn when it was released in 2017 was a huge hit. The story driven game was beautiful with eye popping sceneries and memorable characters which everyone loved and adored. Unfortunately for me, I got into this game very late and I did not have the chance to finish it. This time round for the sequel, I am determined to finish it and so far, I'm about 20 percent into the game. Here's what I think of Horizon Forbidden West.
The best way to fully experience HFW is to play Zero Dawn first. You will get to meet quite a number of characters from Zero Dawn. As I didn't complete that, I was quite oblivious. I took the guided option at the start cos I'm a blur cock and I have a memory of a goldfish at times. The guided option helps me with finding paths for quests and waypoints so I wont be lost. If you're like me, do the guided option.
The beautiful thing about HFW is the breathtaking expansive open map, you get to travel. From desert like areas, to snow filled mountains and colourful greeneries. It's really fun to hop on your machine and gallop your way around. I rarely used the fast travel option cos I enjoyed moving about and discovering new locations, campfires and sidequests whilst enjoying the scenery.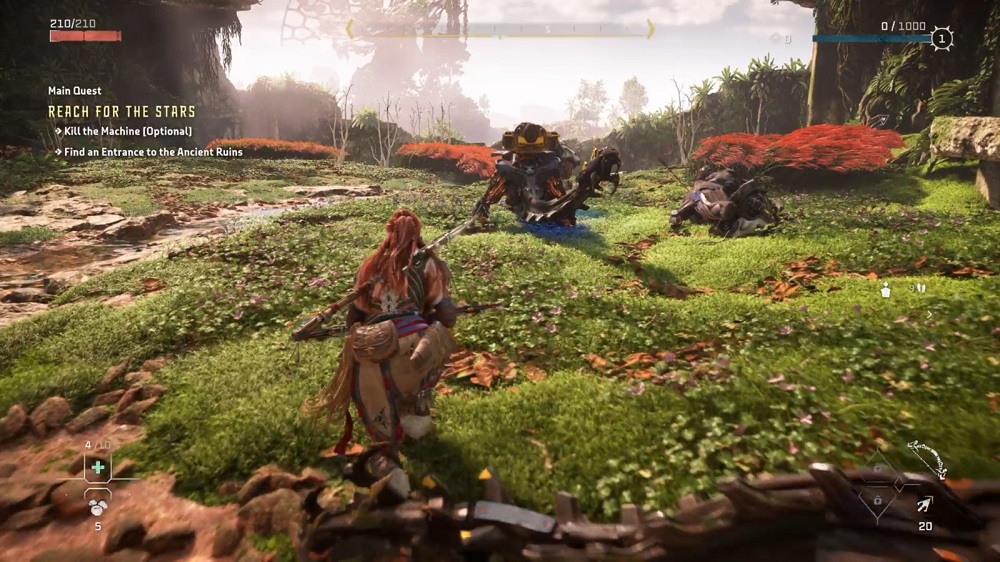 The graphics are amazing and I really enjoyed the story telling. I usually don't play long hours but cos of how the story unfolds, I have been clocking in the hours for this game. The VOs did a very good job and the character designs were cool. A lot of thought have been put into it. You can see tell the different tribes, you will meet like the Tenakth, Oseram and Caju. All are uniquely dressed and the VOs sound different as well. It's like the accents were different from each other. You also get to have your own unique tenakth, oseram or Caju designs as well.
Aloy is as awesome as ever. For those who have played the first game and the expansion, you can feel Aloy is all grown up. Her hair alone should have a mini game or a side quest on its own lah. I just love the way the hair moves and flows.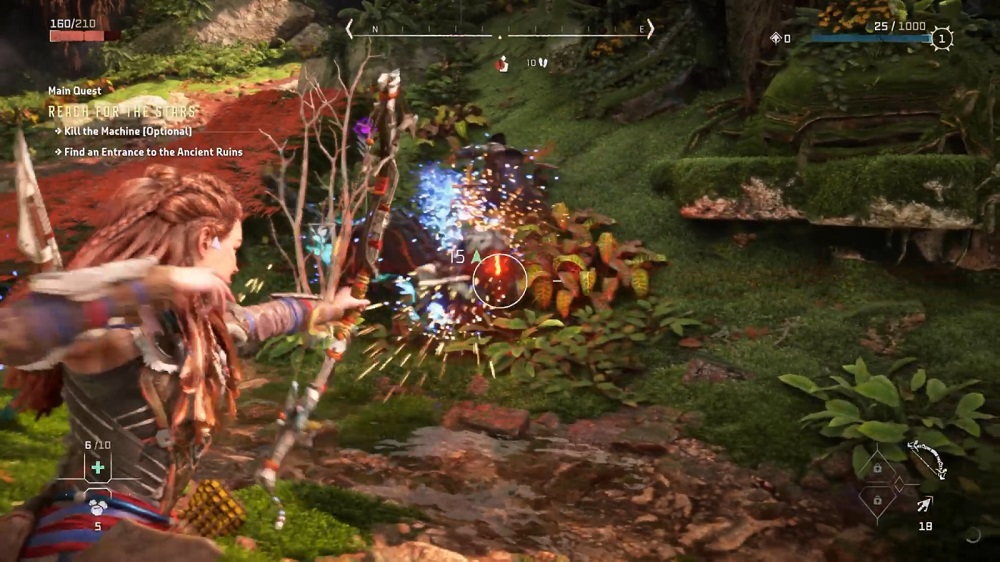 Besides main missions, there are other thing you can do, like side quests, relic ruins, rebel outposts and a few more other things which you can do to boost your rank instead of just doing the main ones. Another good thing about doing those is of course improving your character stats.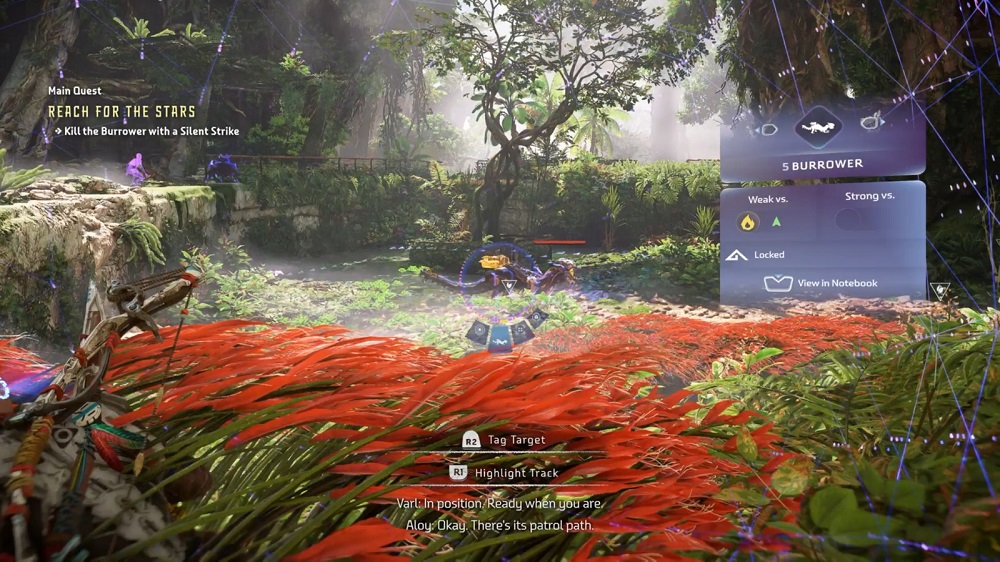 The combat system is pretty much similar as  Zero Dawn except for some new items and moves. You have stuff like acid, plasma and purgewater for traps and arrows. You can upgrade your weapons gradually like bows, traps and slings. Although I wished I could upgrade my spear, visually at least.
Another cool thing that is added is the sliding. Aloy does one helluva long slide lah and its fun to do it until you inadvertently slide into a machine, then ggwp.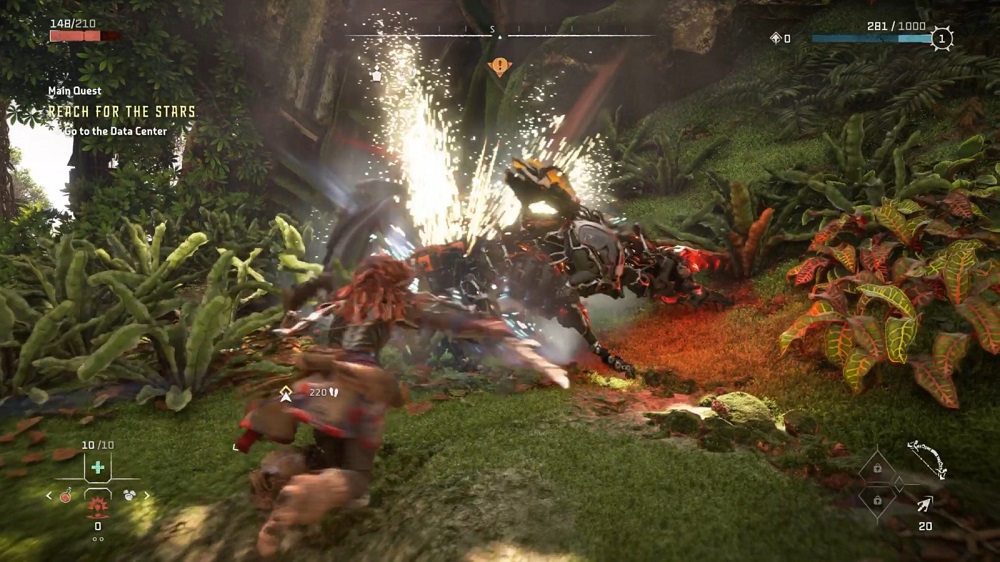 There are also Valor surges which are basically your super saiyan mode but the cool thing is you can choose your valor surges to melee damage or limitless ammo. It all depends on how you play it. For me I prefer the melee damage valor surge cos I really enjoy using the spear.
Although not every machine can be taken down by melee and you have to plan your attack. A little bit of stealth, alittle bit of traps with a dash of arrows here and there, would do just fine!
As I got the Early Access to play HFW, I have to say it was a little buggy. I had experienced some blackouts and 3 crashes so far. I'm pretty sure there will  be day one patches to fix that. But despite all that, I really enjoy playing Horizon Forbidden West and yes I am totally invested in this game.
I would love to plat the game and I will keep on exploring the beautiful open map once I have completed the main story. As should you. Enjoy.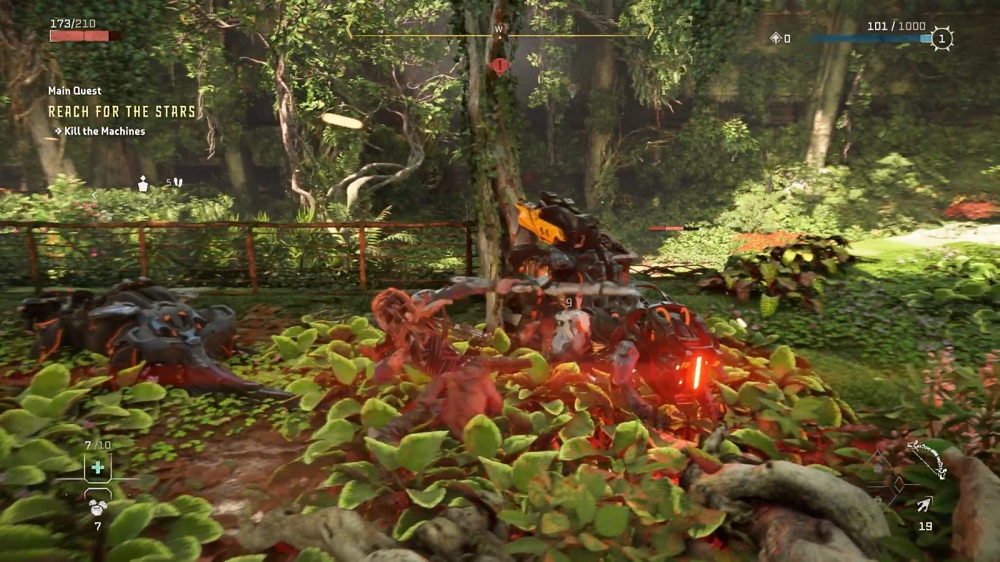 Horizon Forbidden West will be out on 18th February this year on PlayStation 4 and PlayStation 5.