Puzzle Quest 3 (PQ3), by Global video game publisher 505 Games is an all-new installment to the groundbreaking and award-winning puzzle-RPG franchise, is free-to-play on Steam Early Access, App Store, and Google Play Stores. 
"Our vision for Puzzle Quest 3 has been centered on staying true to the classic puzzle combat experience that our fans know and love, while also modernizing the game for a whole new generation of players that are looking for something new within the genre," said Steve Fawkner, CEO and Creative Lead at Infinity Plus Two. "We've been making games for 30 years now, and live service games have been a huge revelation. As a creator, there's nothing more rewarding than releasing a game and then continuing to add features and content for years to come…we're so excited to continue weaving this Match-3/RPG tapestry we started so many years ago."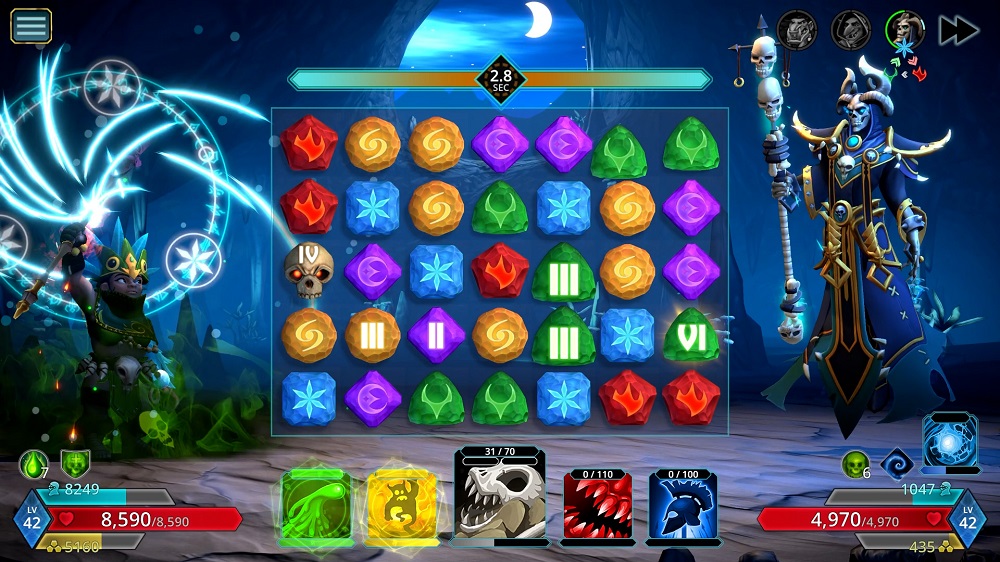 The newly released launch trailer introduces the narrative of the game which is set in the land of Etheria 500 years after the original Puzzle Quest. A new age of heroes return to save the world and uncover the meaning behind the Red Dragon's prophecy. Fans will get a taste of the new 3D game graphics with a familiar but updated puzzle board of colorful gems and skulls, deep systems, familiar characters, and an epic heroic storyline.
"We are immensely proud to collaborate with Steve [Fawkner] and his team at Infinity Plus Two on the release of Puzzle Quest 3, a passion project long in the making. The creativity and dedication that the team have put into PQ3 is inspiring, and we are thrilled to be a part of this journey and continue to build on an already successful franchise that will continue to define the genre," said Clive Robert, Head of Free-to-Play at 505 Games. 
The sequel features unique head-to-head battles that push the boundaries of the genre once again. Players can also expect frequent content updates, daily quests, and weekly events on the product roadmap ahead. Key game features at launch: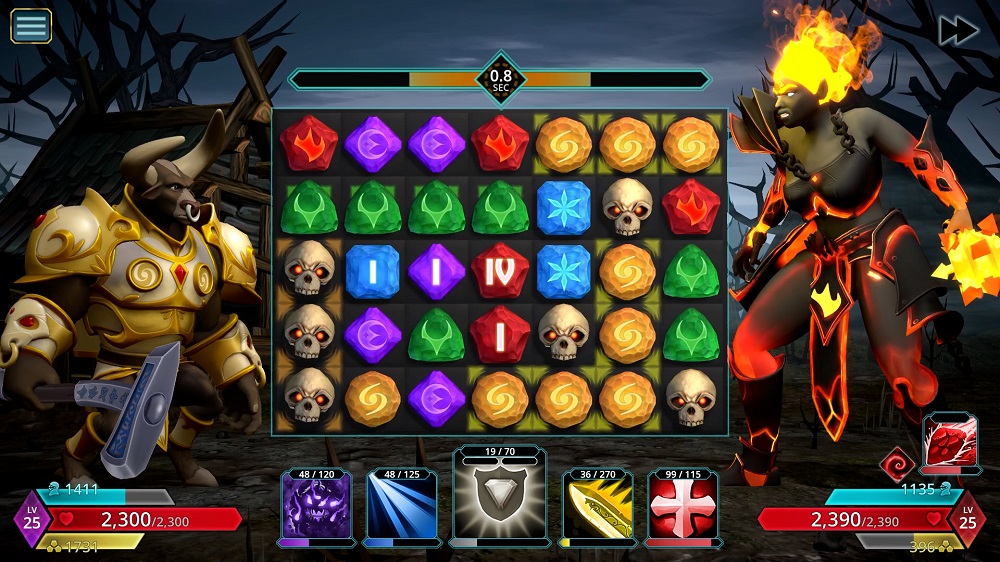 Evolved Puzzle Gameplay
Diagonal matching and 8-directional back-to-back moves that swiftly earn mana to cast spells against enemies, alongside deep RPG gameplay including epic quests, and hero progression with powerful gear upgrades. 
Deep RPG Progression Systems
PQ3 recalls the deep RPG mechanics that made the original a global hit. Select from hundreds of different weapons and armor to sharpen your combat skills and take on increasingly powerful foes. Become the hero of your own making by gaining experience and loot from your quests. 
Five Different Hero Classes, with more to come
Embark on a hero's journey and discover unique play styles to strategize your attacks! At launch, players can choose to play as a Paladin, Berserker, Shaman, Assassin, or Necromancer, and equip a variety of weapons and gear, utilize different abilities, cast spells, and unleash ultimates against a range of deadly enemies.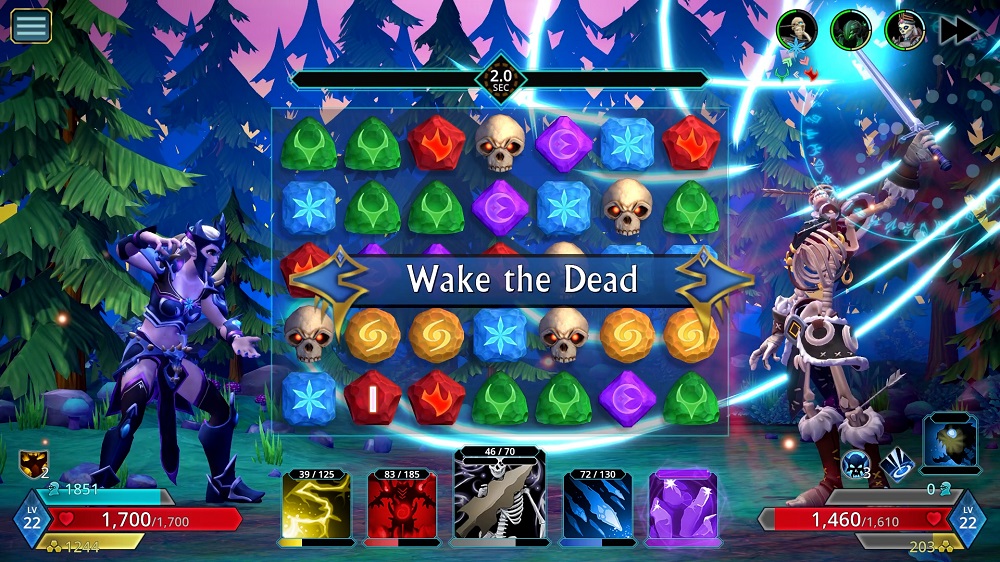 Multiplayer Cooperative Play and PvP Puzzle Battles
Enjoy a variety of social features where you can play with or against your fellow heroes! Explore a Kingdom Alliance system where players work together for mutual rewards, battle in real-time co-op gameplay where you can quest together in dungeons and skirmishes, or enter Tournament PvP to climb the leaderboards!
Visually Stunning 3D Graphics
Experience a Puzzle Quest series first, introducing fully animated battles with true 3D graphics, animated characters, epic 1-on-1 battles, and dynamic environments!
Puzzle Quest 3 is now available and free-to-play on Steam Early Access, App Store and Google Play Stores. All players who download the game within the first month of launch will also receive special in-game rewards earned by the community from the pre-registration campaign. Players can claim their free gift through the game's inbox which will include valuable resources such as gems, gold, and powerful gear to launch their new puzzle adventure. 
For more information and to get updates on Puzzle Quest 3 through the official game website, visit www.PuzzleQuest3.com, and follow us on social media: Facebook and Twitter @puzzlequest3.