Paradise Killer Limited Edition by independent physical game publisher 1Print Games first details are here. Check it out.
Kaizen Game Works' open world mystery adventure, Paradise Killer, is getting a Nintendo Switch Limited Edition exclusively via 1Print Games. Limited to 3000 units worldwide, the Limited Edition is scheduled to launch on March 31, 2022 for USD34.99. The Paradise Killer physical edition is complete-on-cart with the latest update featuring new music tracks, mysterious beings, and more.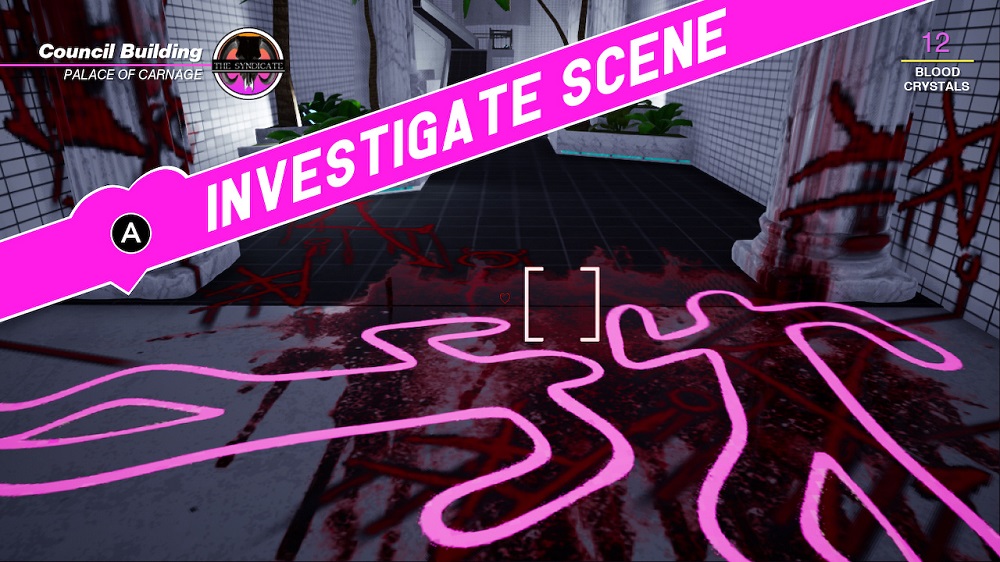 Inside the Limited Edition, players will find a copy of the Nintendo Switch game with inner cover artwork, Lady Love Dies Acrylic Keychain, Paradise Killer: A Guide for Investigation Freaks, Paradise Killer Numbered Authenticity Card, and Paradise Killer Logo Sticker. Order the Limited Edition now at 1Print Games.
In PK, you play as investigation freak Lady Love Dies, who has been summoned from exile to investigate the murder of Paradise's Council on the eve of the island's rebirth. Gather evidence, interrogate suspects, and uncover secrets in a surreal world while enjoying the vaporwave soundtrack composed by Barry "Epoch" Topping.
PK has received critical acclaim worldwide, with awards such as PC Gamer's Best Adventure Game of 2020 and IGN Japan's 2021 Best Soundtrack of the Year.
Players and collectors can also purchase Eternal Radiance and Paradise Killer (product page) or Neo Cab and Paradise Killer (product page) together in a set to save on shipping costs, or order the Neo Cab, Eternal Radiance, and Paradise Killer triple set (product page) shipping from March 31.
About 1Print Games
1Print Games is an independent publisher of physical indie games for Nintendo Switch established in 2019 by life-long Nintendo fans and gamers Iggy and Nitro. 1Print Games is a publisher that seeks to deliver high quality products and celebrate awesome indie games with everyone around the world.
About Kaizen Game Works
Kaizen Game Works is a UK based independent game studio formed in 2018 by two games industry veterans. Drawing on their experience working on BAFTA winning AAA narrative games and wildly popular high end mobile games, Kaizen want to change the rules around game narratives and how players experience them. With a focus on player agency and story interaction, Kaizen want to allow players to craft their own tales and express themselves within games.
About Fellow Traveller
Fellow Traveller is an indie games label exploring what narrative games can be. Passionate about the vast and untapped potential of games as a story-telling medium, its mission is to seek out pioneering game developers working on unusual games with narrative at their core, help these developers bring their creations to the world and to connect them with players looking for something different.