MOTHERGUNSHIP: FORGE
, a VR reimagining of the acclaimed roguelike first-person shooter with more than 750,000 veterans, unleashes trillions of guns on gigantic bosses via Meta Quest 2 and 
SteamVR for Valve Index
 on Thursday, June 16, 2022.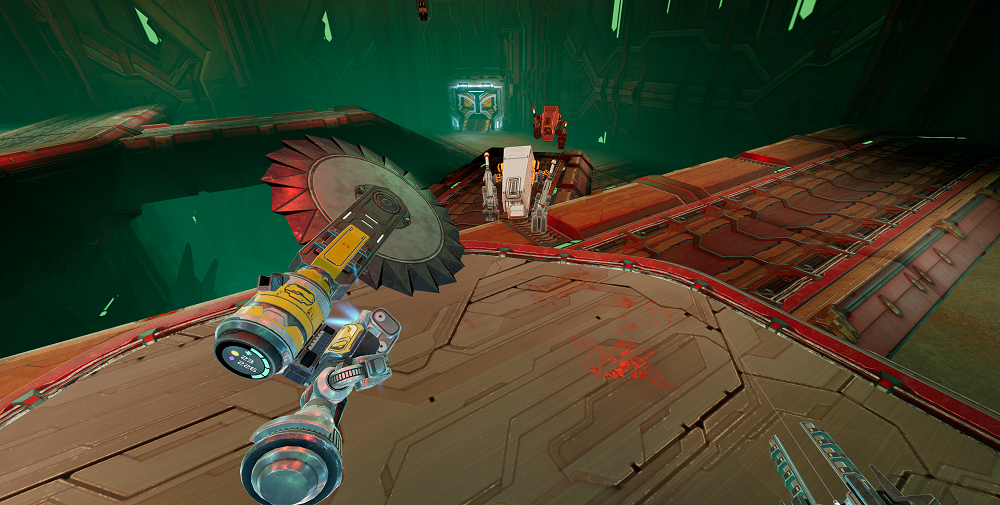 Revealed moments ago during The MIX's 10th Anniversary Showcase, MOTHERGUNSHIP: FORGE invites the old guard and new recruits alike to craft truly obscene guns. This is the stuff of destructive legend, where good taste and any basis in reality gets checked at the door of developer 
Terrible Posture Games
. Stand against a robot alien horde so massive, it'll take dozens of roguelike runs to make a dent.
Thankfully, the only thing in greater abundance than aliens are guns. How much is "84 Factorial"? We tried for a hot minute to find the words. There aren't any words. It's probably simplest to say it comfortably leaves "trillions" in the dust.
Craft the gun of your dreams from dozens upon dozens of parts. Barrels. Stat-boosting gun caps. Special ammo. Shields. A sawblade! Give 'em that hand-crafted touch by physically slapping the parts together in VR. The attachments to your attachments have their own attachments. How about a chaingun that shoots nuts and bolts? Child's play. Electric railgun that lowers vendor prices? Think bigger. Unicorn pizza delivery system? Now we're talking. With this many permutations, even the sky is no longer the limit—because we're in space!
Every bullet, sawblade, rocket, and puddle of ooze counts against this alien menace. Grab a friend and die— er, fight together in challenging stages against enormous armadas. As robotic minions drop random gun attachments, let imagination run wild. Who will claim the bragging rights of highest kill count? Who will have to take their killamajig back to the drawing board?
"MOTHERGUNSHIP was our team's love letter to the FPS genre and the thrilling nights with friends we loved growing up, but with our own twist." said Joe Mirabello, the man with the plan at Terrible Posture Games. "With VR, we can now connect with those same friends in a very physical way—even from afar—by waving, dodging incoming fire together, or simply admiring each other's amazing gun creations, cradled lovingly in our arms."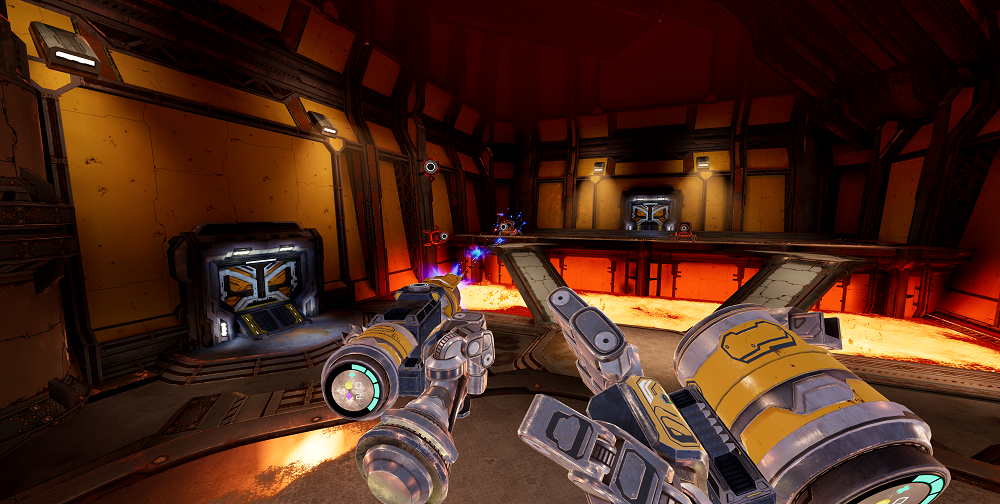 MOTHERGUNSHIP: FORGE fires everything on Meta Quest 2 and SteamVR Thursday, June 16. For updates on Terrible Posture Games and their latest experiment, follow along on 
Twitter
, 
Facebook
, 
Instagram
, and 
Discord
.