Postal 4: No Regerts is a First Person Shooter game, developed and published by Running With Scissors. If you have ever played any of the Postal series, you will know it is just insane. According to the game devs, Postal 4 is the true sequel to Postal 2 cos Postal 3 sucked ass and was disowned by them. Let's see how this goes.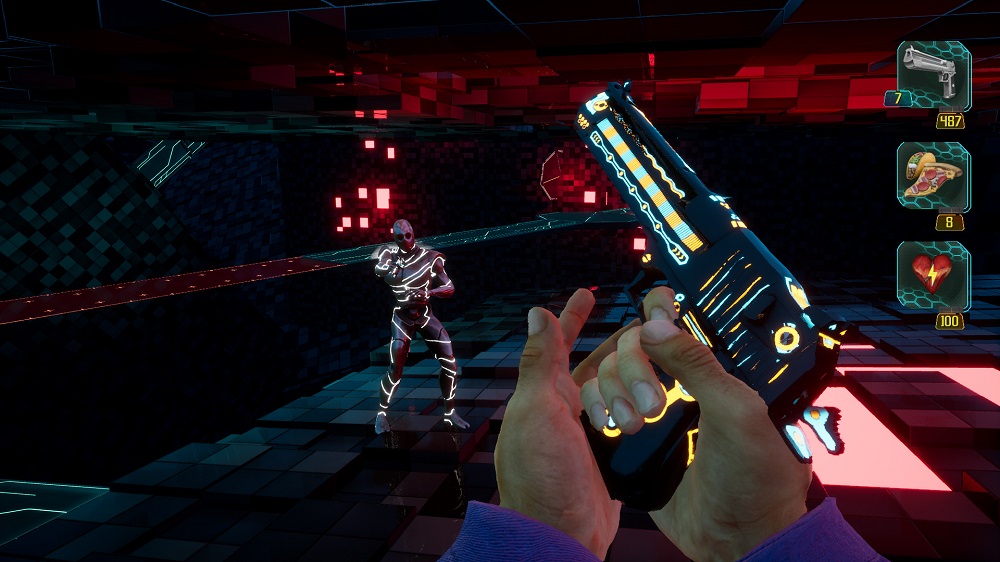 You know the game is gonna be crazy when they have a huge warning paragraph about how graphic this game is going to be. And true enough, from the get go, it is as crazy af.
Postal 4: No Regerts is set several years after the events of  Postal 2's second expansion, Paradise Lost.  You'll be playing the Postal Dude (who has  a new VO by the way, John St John(Duke Nukem)) and your pitbull terrier, Champ. You'll be at a fictional town called Edensin Arizona. Basically the story is, your car got stolen and you do several jobs to raise cash to get a new ride.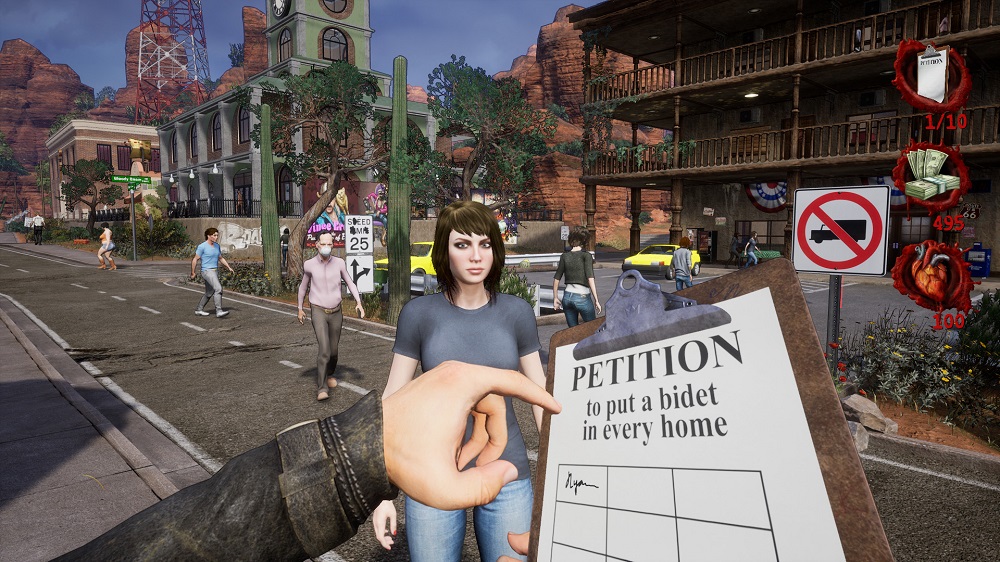 The graphics for P4 is kinda outdated and looks just like P2. Even the crude jokes seem alittle dated. If you loved playing the Postal series, then yes, this might be nostalgic for you. The gameplay is rough and at times very buggy. Just within an hour, my game crashed twice. Everytime you go to another part of the map it lags for awhile. It's still fun to play. Mowing down passerbys and jaywalkers with your handicapped scooter is one of my fav things to do. But you can only do it so many time till it gets dull.
P4 tasks are split into 5 days. There are errand for you to do. Some errands are fun and some are just not funny. The crass jokes would have been good if the script was decent. Sadly alot of jokes were bitterly let down by the script.
And it's just not the script that lets Postal 4 down. The open map is quite terrible and you need to have a lot of patience to get through the game with the crashes and hangs that you have to deal with quite constantly.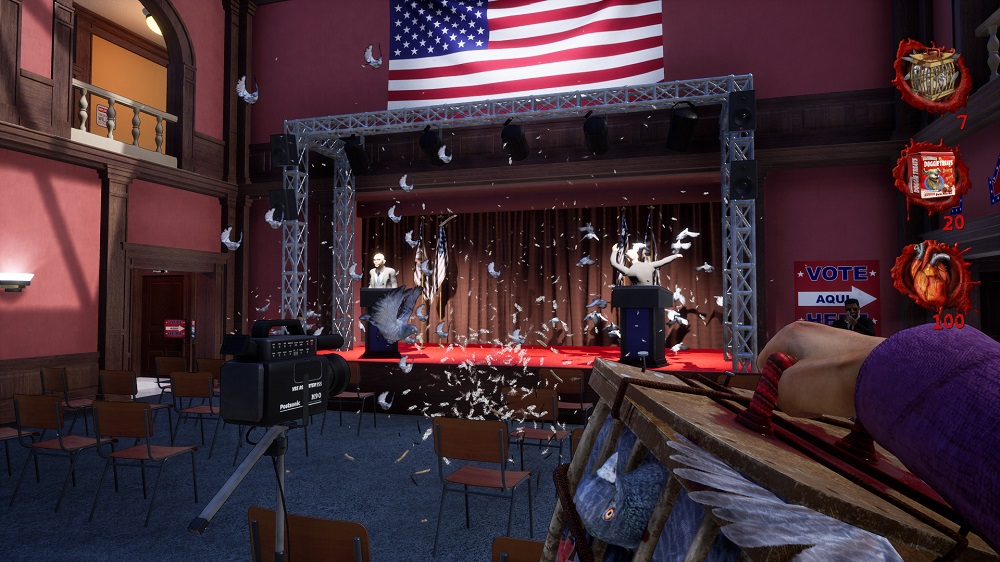 All in all, Postal 4: No regrets can be fun and nostalgic for a short while, but it gets quite forgettable towards the end.