Colossal Cave
, the ultimate 3D interpretation of the original text adventure, done by
Sierra On-Line
founders Ken and Roberta Williams, announced its upcoming release date for Meta Quest 2,
Nintendo Switch™
, 
PlayStation 5
, Xbox Series X|S, as well as Windows PC and Mac via 
Steam
, 
The Epic Games Store
, Humble, Itch.io, and Amazon on Thursday, Jan. 19, 2023, at The Game Awards.
Unfathomable wonders await for those seeking true adventure in a winding labyrinth of underground caves. Storybook beasts materialize as living creatures, ready to become life-long friends or foes. Complete complex puzzles while wandering through massive caverns embedded with perilous dangers and exceptional treasures.
Collect every item and explore deep into the cavern before venturing home after a fruitful quest. Colossal Cave empowers heroines and heroes to adopt the same courageous spirit as the original title, bridging the gap between two generations of eager adventurers.
"The original Colossal Cave Adventure, a 2019 Video Game Hall of Fame recipient, will forever hold a special place in the hearts of Ken and I," says Roberta Williams, founder and Lead Designer, of Cygnus Entertainment. "We've built this world with all of the love and wonder of the first game, and hope the next generation of gamers can experience the same magical touch it had on our lives."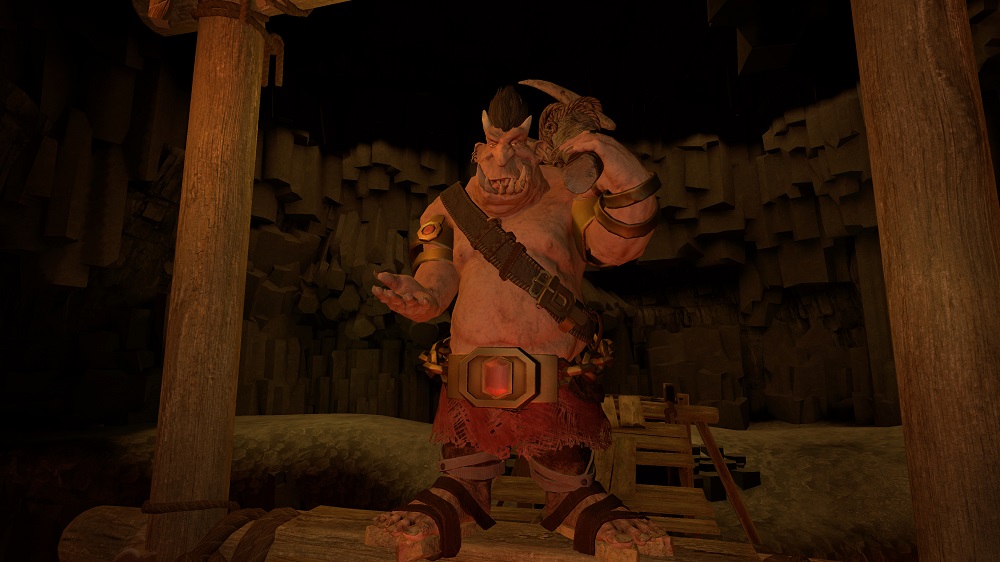 Colossal Cave will be available on Meta Quest 2, Nintendo Switch™, PlayStation 5, Xbox Series X|S, as well as Windows PC and Mac via Steam and The Epic Games Store on Jan. 19, 2023 for $39.99 USD in 13 different languages including English, Arabic, Japanese, German, Italian, Portuguese, French, Spanish, Polish, Chinese, Korean, Thai, and Russian. Poofing onto previous gen consoles, PlayStation 4 and Xbox One, in Q1 2023.