Far Cry 6: Lost Between Worlds is an expansion to Far Cry 6 which was just released recently. If you enjoyed the Far Cry series and loved the last one. Then this DLC is for you. It is available on all platforms but you do need to have the base game to play this.
Our Far Cry 6 gameplay review
I thoroughly enjoyed playing Far Cry 6 and was delighted to find out that there was going to be an expansion. The moment I started playing Far Cry 6: Lost Between Worlds, I knew I had to throw anything logical, leave my brains at home and have fun blasting away playing this. Just like its predecessors of previous Far Cry DLCs, Lost between Worlds is just as weird and totally bonkers. There is no way to properly explain how a freaking alien aircraft crashed into Yara but it was so fun killing the colorful aliens!
So collecting shards is important as you need to go through rifts. The rifts looks like a distorted version of Yara and have levels that poses a challenge. While exploring rifts, you can also collect these sparkling things called Glints. If you die at a rift, you can use the Glint to revive. But you have to start at the very beginning of the rift. I didn't really die a lot in these rifts and I had a shitload of Glints as well.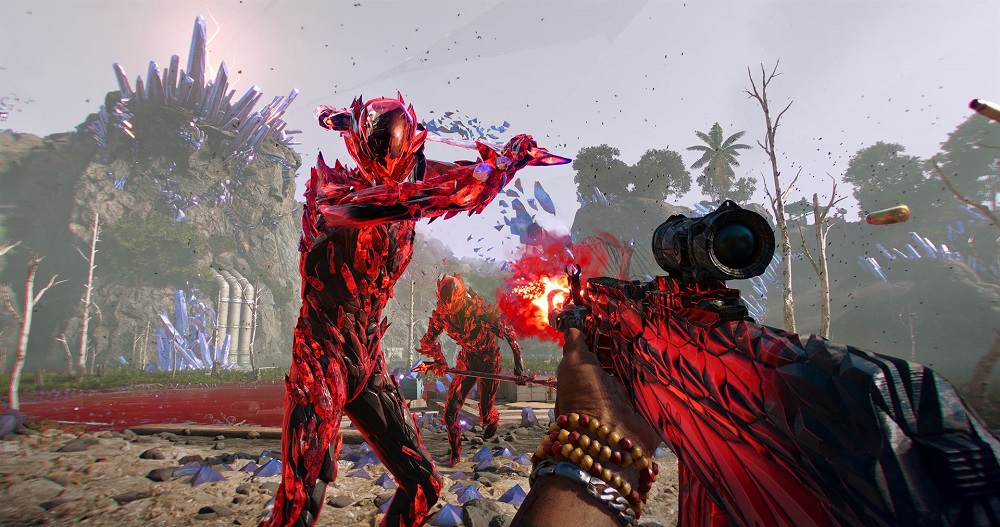 When you reach at the end of a rift, you need to choose between 2 portals. One red, One Blue, like machiam Matrix. They are basically gateways of your choice of rifts. It's actually quite fun to mix things up and you don't have go through the same rift all over again. Every shard you collect, Fai grants you a new piece of gear to speed your rift travel along. They can be C4s, grappling hooks and others. These help a lot to avoid repetition and progress through the rifts.
Apart from gear upgrades, whatever weapons you have collected along the way will be lost whenever you collect a shard or die. Anyway there aren't many weapons and you forced to adapt to a new weapon along different rifts. I'm not a fan of that cos I am a creature of habit. If I like a certain weapon, I tend to stick to it.
All the rifts interconnect to each other in many ways, you don't have to repeat a rift if you don't want to. The other interesting thing is the combat. All the enemies are crystallized blue or red. In order to beat them, you need to change your bullets to blue or red. Matching the color of the bullets to the enemies. It's pretty easy as there are only 2 colors. It would be more fun if there were more "colors".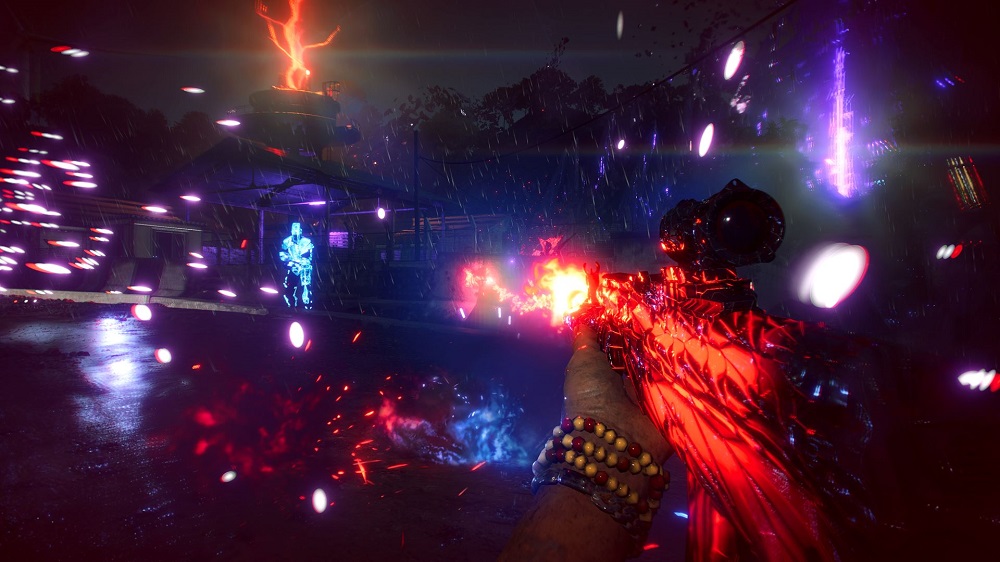 All in all, Lost Between Worlds may be a bit more restrictive than the usual open world of Far Cry 6 but it still is fun to play. I enjoyed the rifts, the color coded enemies and all but wished there would be a bit more of a storyline.