The Pixel Pulps Collection, a physical-only three-in-one collection of visual novels in the series inspired by mid-20th century pulp fiction and '80s home computer graphics from publisher Chorus Worldwide and developer LCB Game Studio, arrives on store shelves this Q4 2023 for Nintendo Switch, PlayStation 4, and PlayStation 5, courtesy of Funstock.
Await the midnight hour (you know, the time when getting up to turn on the lights seems a tremendous, terrifying task) and sink into The Pixel Pulps Collection's three bite-size, self-contained stories set in the same universe. Mothmen 1966, Varney Lake, and Bahnsen Knights all feature paranormal investigator Lou Hill as a window into the anthology. Each title features branching narratives with puzzles and mini-games, such as Mothmen 1966's Impossible Solitaire, and characters that speak up to help with particularly devious brain-teasers so the focus can remain on the chilling tales.
The Pixel Pulps Collection features the debut of Bahnsen Knights, with digital release dates to be announced later. Discover a world of religious fanatics who perform 'route exorcisms' on highways while biblical storms rip across the county. As undercover agent Boulder, follow cult leader Toni as he preaches about Hell not being below the earth, but above. Discover the fate of the last agent on the job, Cupra, and why Lou Hill's locked in a trunk.
See where the horror began in, Mothmen 1966, where a young couple, a gas station attendant, and Lou encounter red-eyed cryptids appearing amidst the Leonid Meteor Shower and men in black ask impossible questions with seemingly no sensible answer. Sink those fangs into Varney Lake, where Lou Hill must get to the bottom of three kids' supposed encounter with a vampire, piecing together clues and testimony from the now-adult Jimmy and Christine…and what happened to Doug?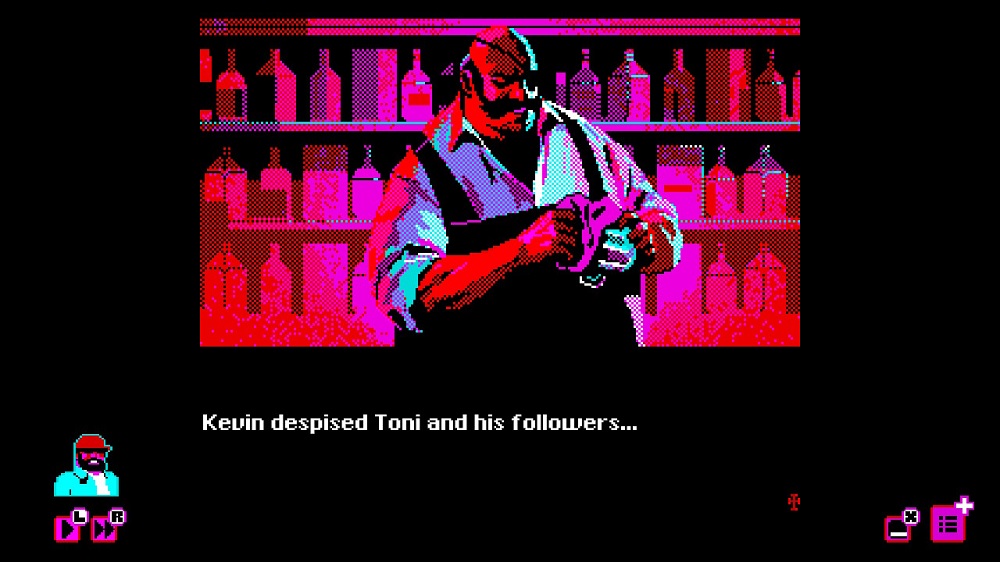 "The pulp influence of these three stories deserve to be immortalized in physical form forever, and Funstock has been a tremendous partner in putting together a package that does justice to LCB Game Studio's thrilling trilogy," said Shintaro Kanaoya, president and founder, Chorus Worldwide. "They even made it so that if you lick the Switch cartridge, you'll get inflicted with a horrible curse (please don't lick the cartridge)."
The Pixel Pulps Collection releases Q4 2023 at video game retailers worldwide courtesy of Funstock. Bahnsen Knights will also be available digitally on Nintendo Switch and PlayStation 4 & 5, along with versions on Steam for PC and Mac, Xbox One and Xbox Series X|S at a later date. Mothmen 1966 and Varney Lake (featuring a Bahnsen Knights demo) are available now digitally on Steam for PC and Mac, Nintendo Switch, PlayStation 4 & 5, Xbox One, and Xbox Series X|S.
For more information, join LCB Game Studio's Discord, follow LCB Game Studio and Chorus Worldwide on Twitter, and visit the official Mothmen 1966 page on Chorus Worldwide's website.