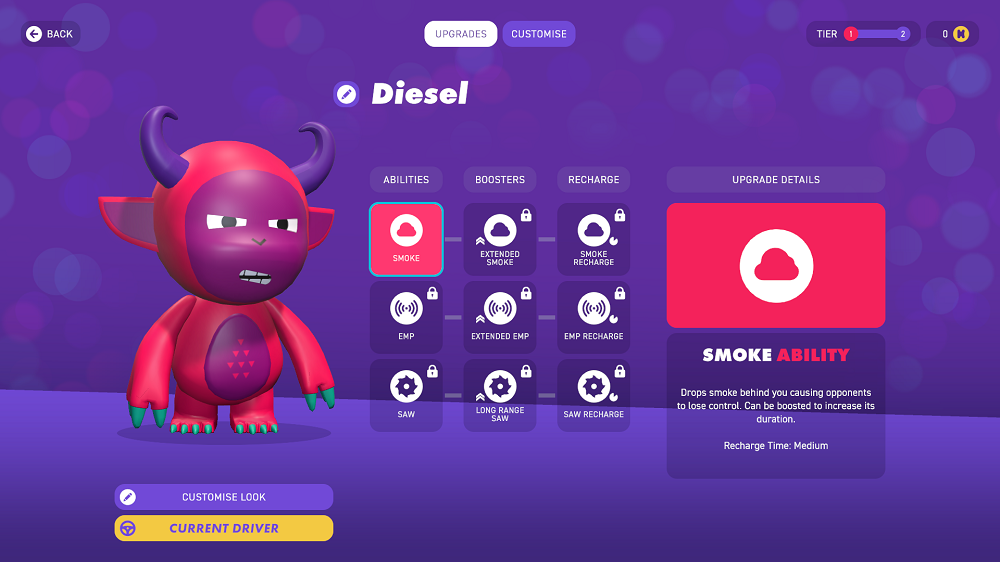 Monster Racing League Review
Time to gather up your ghoul scouts and start those engines, its Monster Racing League season. So dig through the ditches and burn through the witches, as you slam in back of your Dragula by combining speed, strategy, and spooky fun. Developed and published by Flightless, this multiplayer combat racing game does not hold back on the punches!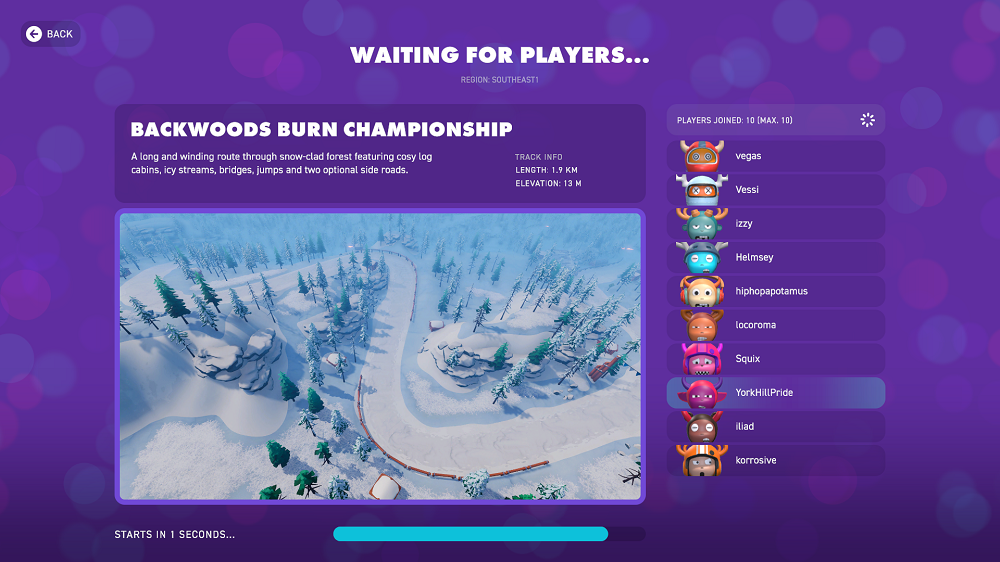 Select from the variety of devilishly adorable characters, each equipped with their wheels of doom. While it remains to be seen if they are indeed "death-proof", you can put it to the test against your opponents by utilising various power-ups such as missiles, shields and bumps. Set against a vibrant backdrop, race against others (our pick is the multiplayer mode, where mayhem is served fresh) in different circuits. Completing the race is your objective, but making it through one lap unscathed is another question altogether. Receive upgrades and unlock customised items to spice up the look of your character, because one has to look hot in hell (that joke belongs in purgatory).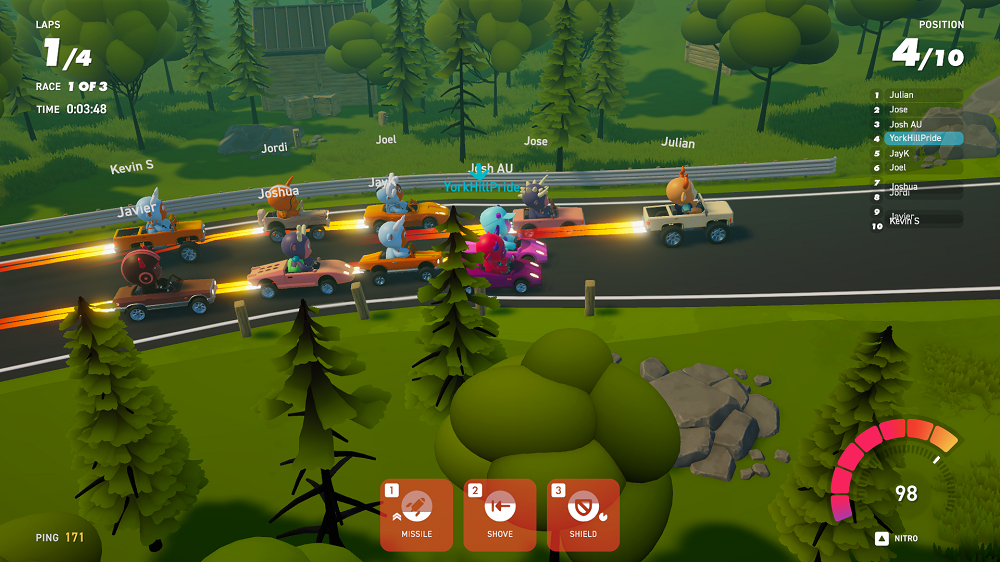 Time to do the monster mash and deliver a graveyard smash, because it is a race that advocates all forms of evil. While currently available on various platforms, why not shift up a gear right away and drive straight into Steam instead? Monster Racing League awaits your arrival to fill up the remaining grid. 
Summary
In Monster Racing League the driving is streamlined and the focus is on combat.
Select your monster and equip your abilities and boosters before each race. Control your position on the track and strategically play your offensive and defensive abilities against your monster rivals. Abilities have cooldown and recharge times so make sure you choose the right boosters for maximum impact! Master your racing skills with finer control using nitro, braking and steering.
Get in on the action with races contested over short, multi rounds of mayhem with up to 10 players. The monster with the most points at the end takes home the glory! Rack up XP and Knucklebones as you compete, unlocking new monsters and upgrades along the way.
Experience the thrill of Monster Racing League with friends! With party mode you can create a party and share the code with your friends so they can easily join you. Then your whole party can play online against other monsters or play privately by yourselves. With practice mode available, train against a variety of in-house monsters and hone your skills.