Vexlands, the open-world cozy crafting adventure developed by Emberheart Games and published by Apogee Entertainment, unlocks an Early Access launch window on Steam for PC, GOG and the Epic Games Store in early 2024. Adventure awaits eager explorers in the new demo available now.
Venture to the four corners of the cozy-yet-sometimes-perilous Vexlands. As the lone survivor of an unknown calamity, scour the once-bountiful landscape for resources to rebuild a flourishing homestead. Discover story-rich artifacts that tell of your ancestor's disappearance, and conquer mighty challenges to become an unbreakable adventurer. Or…y'know…just go fishin'.
Scrape together valuable materials and head to the trading post to exchange goods for gold, and spend hard-earned coins on new parcels of land. But there's a catch! These procedurally generated plots are much more than patches of grass and rocks. Each territory contains both helpful and harmful echoes of the past, now awake once more.
Pray for the best (like treasure chests and dungeons) and plan for the worst (like enemy spawn points) as each unlocked tile introduces permanent elements to the ecosystem. Every playthrough is different thanks to procedurally generated surroundings and dynamic weather. A lightning strike can destroy buildings or transform resources into supercharged rarities.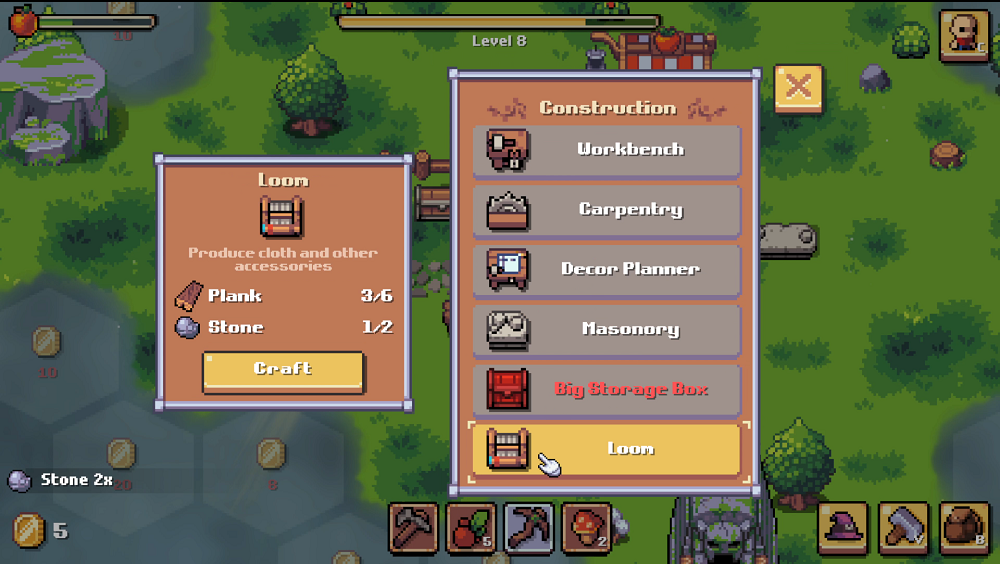 Expand tile by tile across grassy fields, icy tundra, frigid lakes and balmy deserts. Craft strengthened weapons and armor before descending into dark dungeons and bone-strewn caverns in search of relics from long ago. Slash at slimy sharp-toothed monsters, solve ancient puzzles, and leave no stone unturned as valuable artifacts lie where least expected.
Emerge from each battle stronger than before by fortifying abilities through an expansive skill tree. Chart a path to prosperity by improving crafting skills and coin-bearing boosts, become the strongest hunter-gatherer, or pick a path somewhere in between while leveling up battle, crafting, gathering and luck abilities.
Build a thriving homestead, perfect for much-needed rest between treks. Cultivate seeds into budding farmland, domesticate wild animals, and add a homemaker's touch with a plethora of decoration choices. Choose from dozens of appearance options, and don dozens of hats to be the best-dressed person on the planet, since…y'know…no one else is here.
"Vexlands is a colorful, fresh take on classic crafting adventure," said Primož Vovk, developer at Emberheart Games. "Much like life, chance plays a huge role in how things turn out. Every playthrough is different, and we can't wait to see lucky adventurers find their way out of all kinds of random troubles in the new demo."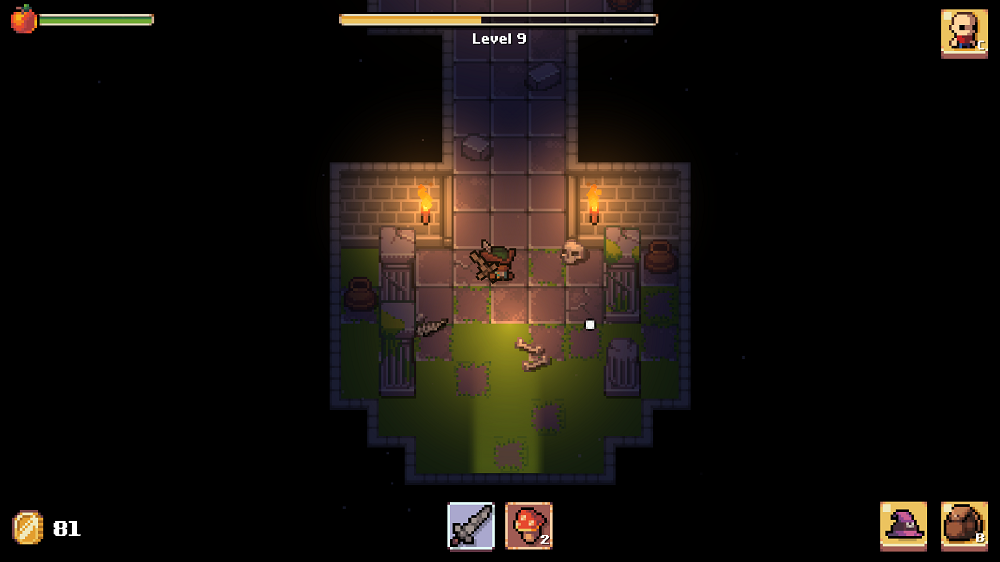 Vexlands will be available on Steam for PC, Epic Games Store and GOG in early 2024. Until then, intrepid explorers can download the first ever demo during Steam Next Fest, October 9th-16th, 2023. To learn more, follow Vexlands on Twitter and keep up with Apogee Entertainment by following their Facebook, Instagram, YouTube, and Discord.