Ion Fury: Aftershock, the expansion pack for the acclaimed old-school first-person shooter Ion Fury from developer Voidpoint and publishers 3D Realms and Fulqrum Publishing, continues Shelly "Bombshell" Harrison's explosive adventure Monday, October 2, on PC via Steam, as revealed during Realms Deep 2023.
After the events of Ion Fury, no one deserves a drink more than Shelly Harrison. But when explosions interrupt her time at a local bar, Shelly is pissed off and immediately readies up. Within moments, the fiendish Dr. Hesksel returns to attack NEO DC and Shelly, armed with a bag of guns and a Roadripper quad hover bike donning homing cannons, sets out to defeat the doc once and for all.
A massive expansion featuring more than half of the content included in the original game, Ion Fury: Aftershock doubles down on the old-school FPS action with challenging new bosses, a wealth of powerups and secrets to uncover, and an expanded arsenal introducing three new weapons.
Test Shelly's newest guns against variants of familiar Ion Fury foes. Fire the Cluster Shot into charging Kamikaze Mechsects, unleashing bouncing pellets to rip them apart as they explode. Lob Gas Grenades toward Cultists to choke them with noxious fumes before they can fire flaming bullets at Shelly. Seek out game-changing powerups like Agility Surge to slow down time and line up shots as Shelly fights her way across each stage.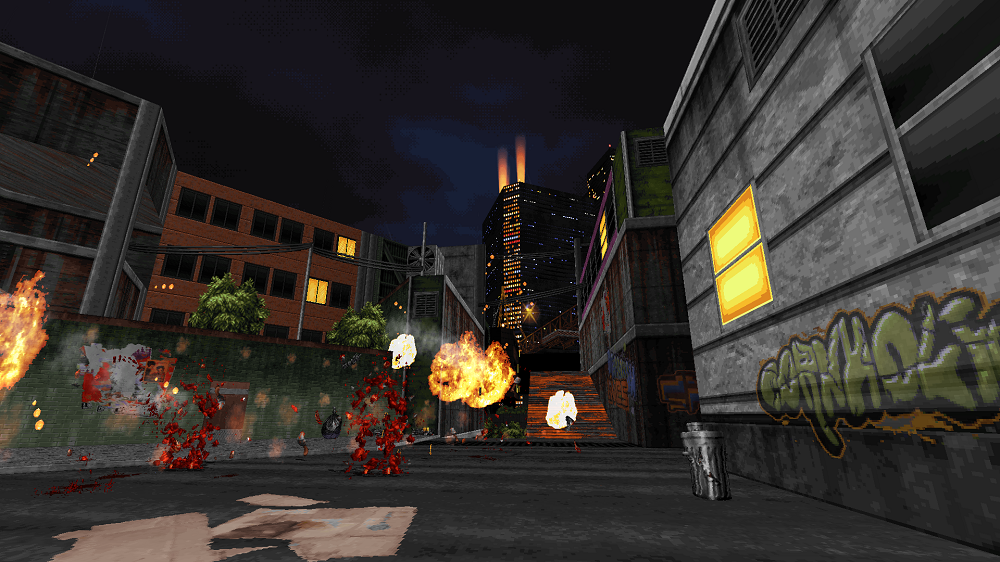 Blast through enemies on the streets of NEO DC, rip across the countryside on the Roadripper, and prepare for a showdown on a massive volcano that threatens to erupt in a high-octane campaign, all amped up to an Industrial EDM-inspired soundtrack.
Aftershock encourages various playstyles, inviting hardcore fans to challenge themselves with the latest ultra hard difficulty level. Arrange Mode offers the opportunity to experience Ion Fury with a new coat of paint, incorporating remixed enemies, weapons and more. Set the world ablaze, and lead Shelly to triumph against Dr. Heskel once more.
"We're thrilled to share Shelly's next adventure with the world, and are thankful for the patience of our dedicated fans," said Frederik Schreiber, CEO of 3D Realms. "We look forward to witnessing fans dive into this heart-pumping journey and see Shelly's mission to the end!"
Ion Fury: Aftershock launches on Monday, October 2, 2023,now on PC via Steam for $14.99 USD. The original Ion Fury is currently available on Steam and GOG for $24.99.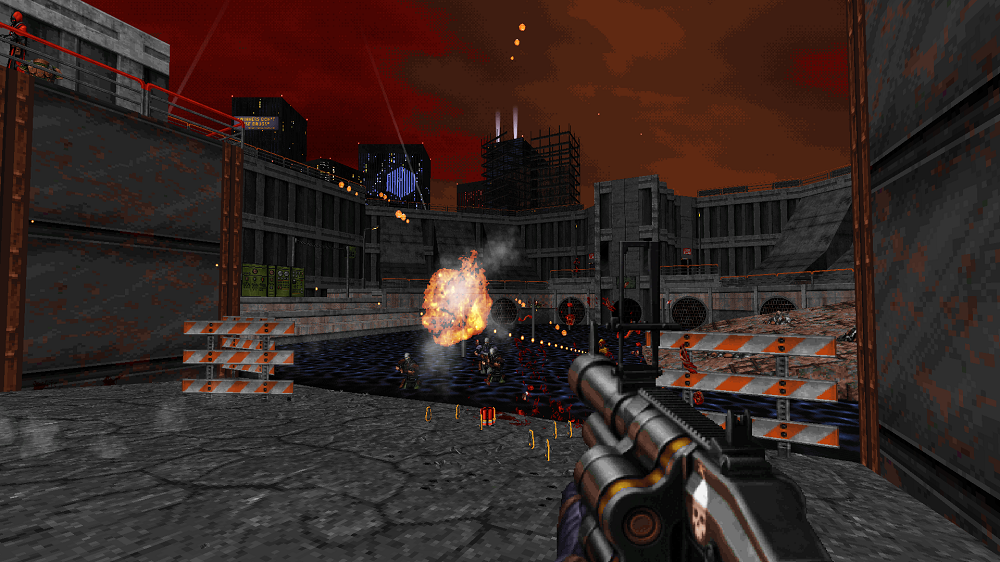 For more information please explore the official websites for 3D Realms, Ion Fury, and Fulqrum Publishing and follow 3D Realms on Twitch, Twitter/X, YouTube, and Steam.