At the recent GameStart event, Kaname Fujioka and Yuya Tokuda, the directors for Monster Hunter World held a media conference. We were lucky to have had the opportunity to ask a few questions as well. Check out the interview!
The handler is one of the NPCs that grows with players throughout their journey in the new world. What went into the design of the character and can we expect to see more character development in the future?
In Monster Hunter World, it's difficult to see your character's expressions in different scenarios as the story progresses. We created "The Handler" as a way for you to experience that. She plays the role of a guide that brings you to different paths and challenges. She also kind of shows you how you feel throughout the game so she is quite an important character in the game.
For future plans for the handler, you can download some new costumes for her and there will be more in the future so please look forward to it.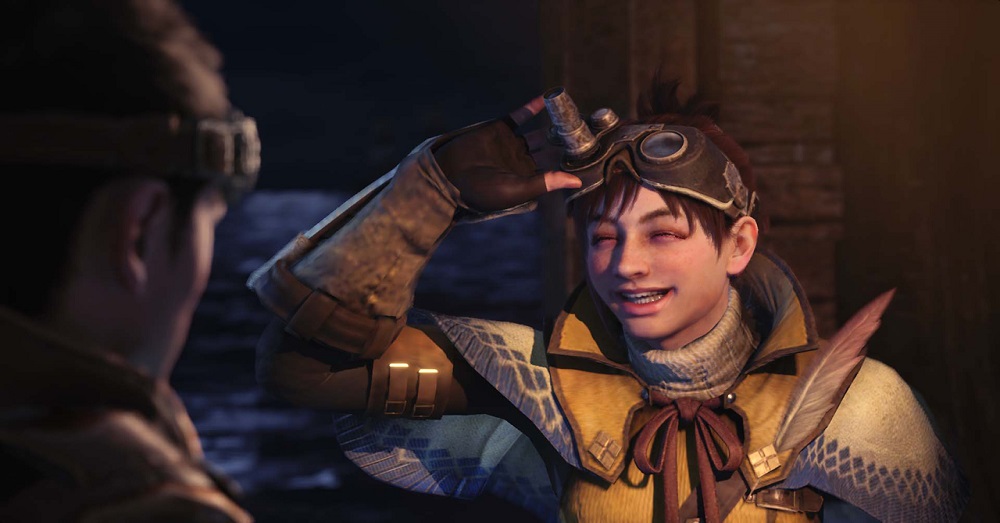 MHW has seen collaborations with other games such as Megaman, Final Fantasy, Devil May Cry and Horizon Zero Dawn.  These have been popular with players all over the world, so can we expect more of this in the future?
As the development team, we definitely want to try something new but we cant tell you anything much right now. We are thinking of ways to have characters from other game franchises appear in this world so we will try our best. Please look forward to what we have in the future. We want you to keep playing our games so we will definitely be doing something.
We've observed that there were some subtle differences in the design for the monsters in Monster Hunter World. Compared to previous of iterations of Monster Hunter, where the monsters looked fairly realistic, the monsters in Monster Hunter World looked a bit more zombified. Was this a conscious design decision or did the transition just kind of happened naturally through development?
Monster Hunter World was developed for platforms with high specs, one of the challenges was to think of ways to express the details of each living being without being too heavy on data. We also wanted the look of each monster to have a certain level of intensity, to create a sense of terror when players encounter them. Hence they do look a bit dark hence the "zombified" look. Our intention is to create monsters that would make players feel  very intimidated. That's what we had in mind when we designed the monsters.
So what was the inspiration behind the design for Bazelgeuse?
When we first started designing Bazelgeuse, we wanted to give you the feeling that something huge will appear in the air, gliding through like a bomber jet throwing explosives. We also wanted to make it sound very intimidating so we worked on the sound effects as well.
What is your biggest challenge developing MHW?
One of the biggest challenge was encountered during the early stages of development. We had a prototype where we created a world without any weapons just so to know how the habitat is like and how the monster will be living in it. It's a fairly tough job because on one end, the ones with the design idea will have to tell the developers and they are having a hard time trying to do the design. The design can be different due to communication problems so it did take some time to get it right.
Will there be a Monster Hunter World tournament in Malaysia or Singapore?
There are tournaments happening in other countries like Taiwan, Hong Kong, etc. It's one of our first steps to reaching global players outside of Japan. In the near future, it's definitely one of our targets to reach out to even more places where fans are enjoying this game. We can't really tell you when things are gonna happen and what's gonna happen but we do intend to do something globally so please look forward to it.
What are the challenges for making the monsters tougher? For example, we've seen the arc tempered versions of the elder dragons. Do you plan before you create a harder monster? On a related note, will we see an Arc tempered Nergigante?
Some of the ways to increase difficulty is by changing the attacks of the monsters, and increasing the damage that is dealt when you get hit. We also increase the monsters health as well. We do have something in mind for Nergigante but are unable to disclose anything at the moment.
Are there plans to introduce more weapons into Monster Hunter World?
Right now there are no plans to introduce new weapons. What we currently have in mind, is to refine the experience you get with different weapons so that will be more enjoyable.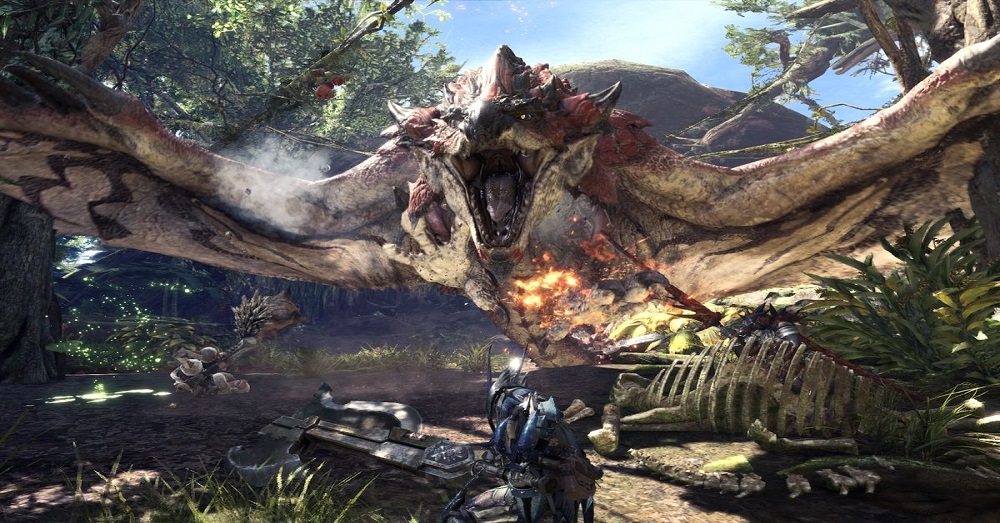 So MHW was introduced in January this year. In a few months, it will hit its first anniversary. Will there be anything for players to look forward to in celebration?
The first year is something that is very important to us. We definitely have something in mind so please look forward to the official announcement.
What inspires you the most when creating the monsters?
First of all when we create a monster, we'll start to think of what role this monster will be playing and what kind of mechanics it will have. For example, Nergigante is an elder dragon so we want you to feel a lot of action when you fight against it. The concept was destruction and regeneration as we worked on it together.
So using that concept of destruction and regeneration, the spikes of Nergigante can be regenerated like a porcupine. We take a lot of references from nature before finalising the best representation of any concept. That's the basis of inspiration behind creating monsters.
Monster Hunter World is available on Xbox One, PlayStation 4 and PC.